The Puzzle Pieces of Prague
The many districts of Prague often confound new travelers. Although small and compact, Prague can seem overwhelming to someone not familiar with the different neighborhoods and districts. To simplify, the city is comprised of small and larger chunks, called districts. The districts range from Prague 1 to Prague 10. Within each of these are often numerous and distinct neighborhoods. In order to make your trip as individualized and tailored-for-you as possible, you need the basics. Once you know what you want to do and see, you can more easily decide what is right for you.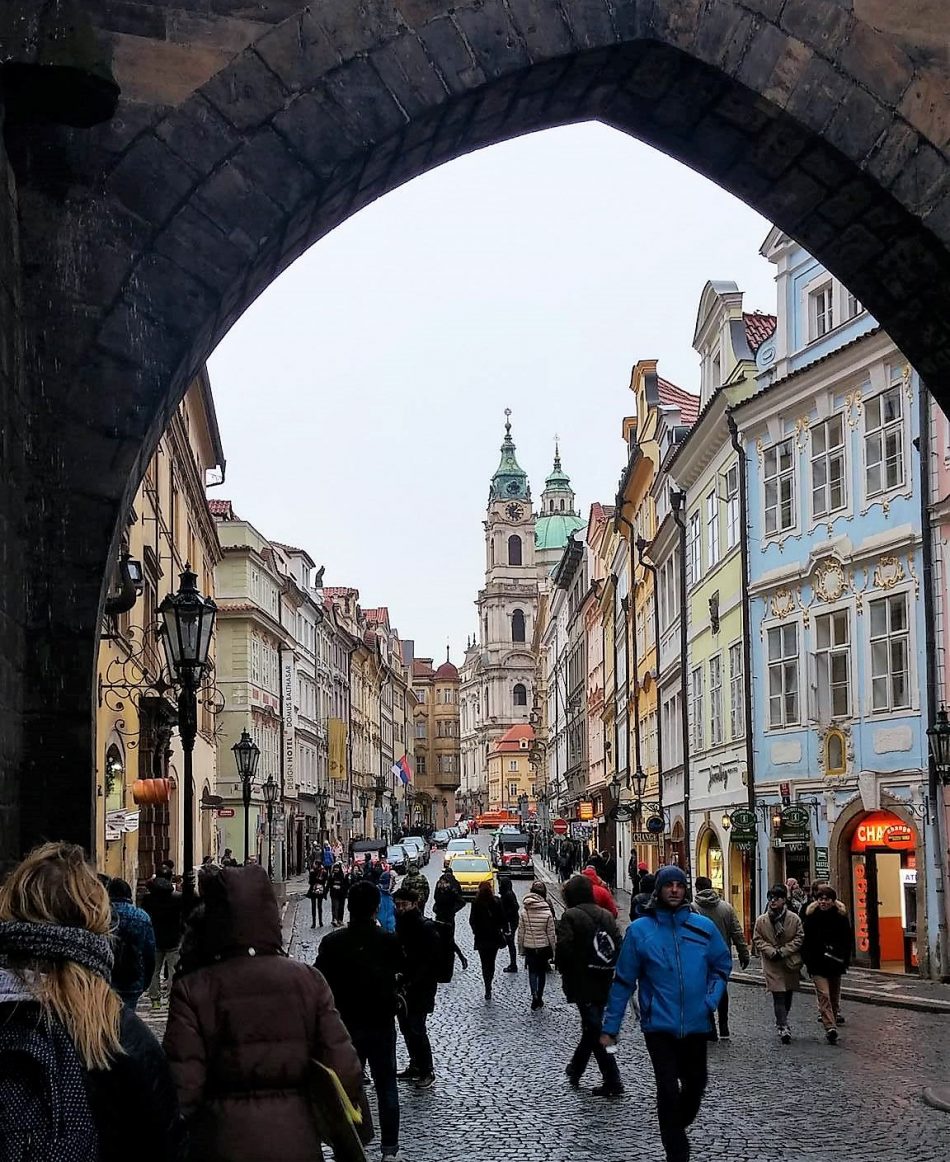 Districts of Distinction: The Centre, Divided:
The main stage of the city, Prague 1 is where things happen. The attractions are unparalleled and the night life is the wildest. Bustling crowds flock here for museums, theatre, restaurants, pubs, galleries, and much more.
Staré Město
Staré Město, known as Old Town, features the main event of Prague: Old Town Square. Tourists abound for tours, and photo ops in front of The Astronomical Tower and the Church of Our Lady before Týn (pictured below). World famous Christmas and Easter Markets take place here. Exciting, beautiful, and energetic, this is party-central, and urban Prague city life at it's greatest – and therefore, most expensive.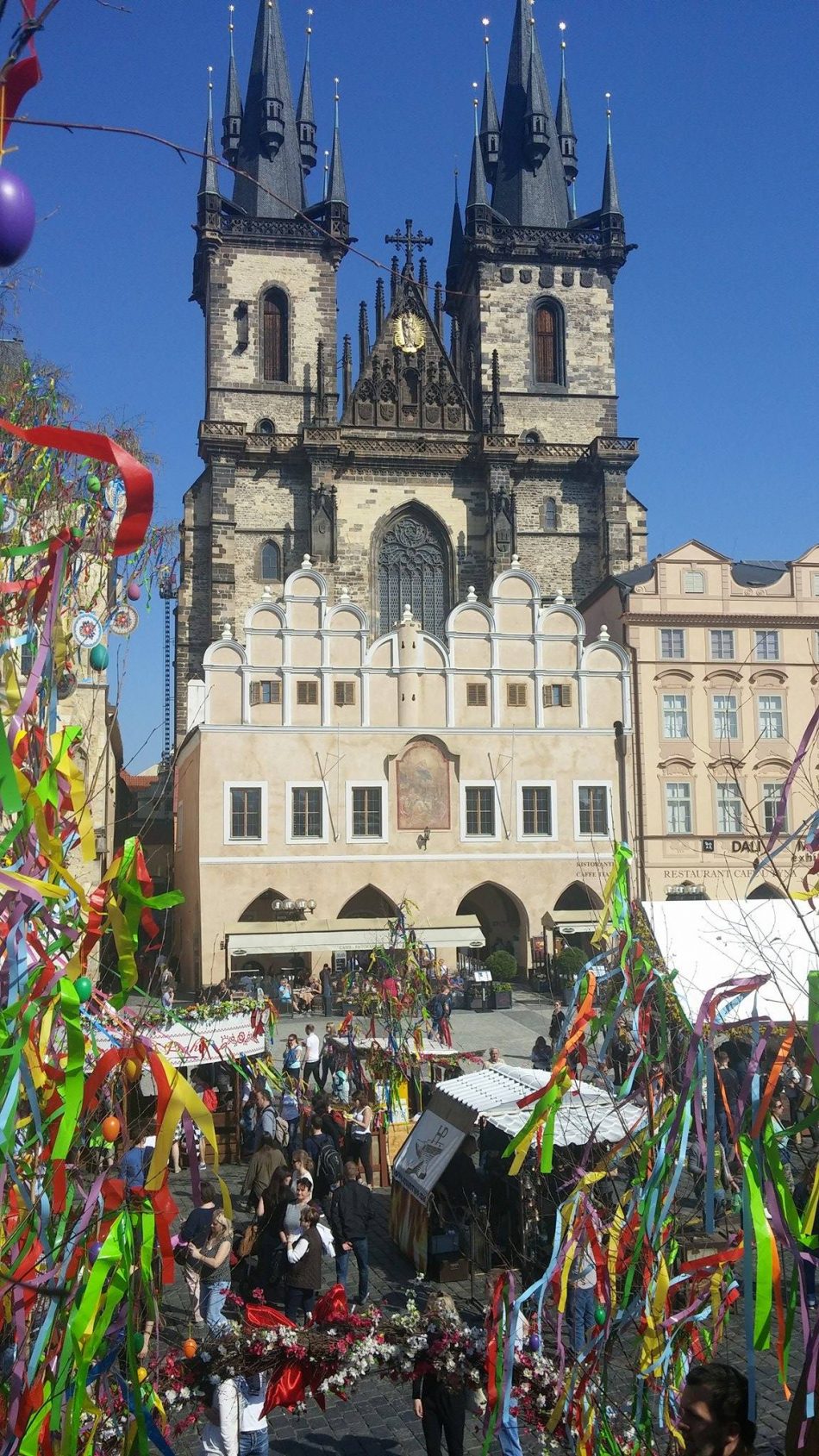 Nové Město
Nové Město, while just as commercial as its big brother Staré Město, is the bigger, classier, more modern, updated, and chic version. Here you will find Wenceslas Square, previously a horse market. This is the business and cultural hub of the Prague 1, and tourist catnip. The Dancing House, fondly nicknamed Fred and Ginger (below), sits here along the Vlatava River.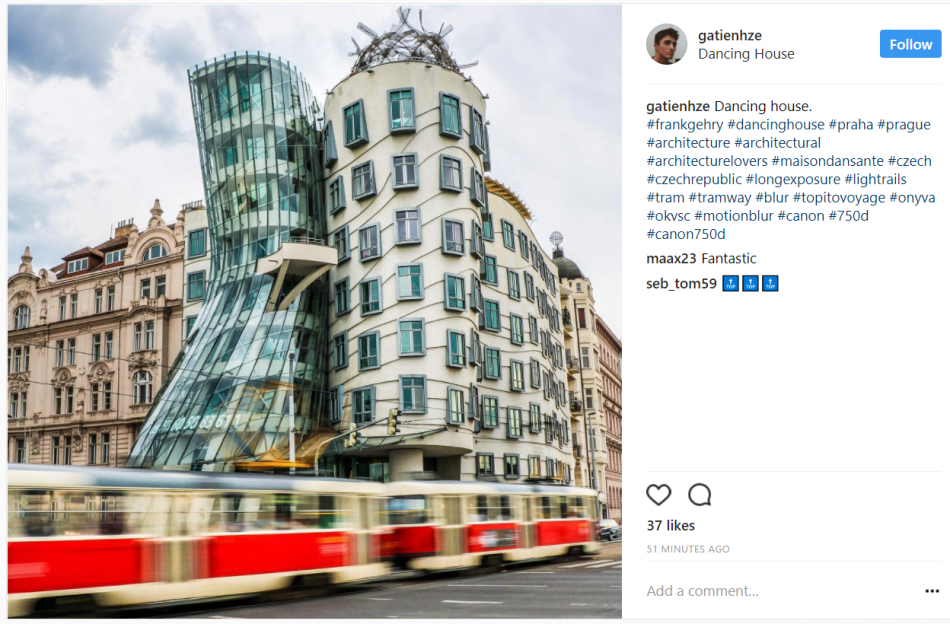 Across the River and up the hill lies the massive Prague Castle (partially pictured below). Surrounding this jaw-dropping masterpiece of architecture are the quaint foothills of Malá Strana. Affectionately named Little Quarter for its quiet, peaceful scenic areas, Malá Strana is the close-to-center, family friendly neighborhood that your family with children has been searching for. Here are attractions like the Petřín Lookout Tower (a mini Eiffel Tower with a spectacular view), and the Lennon Wall.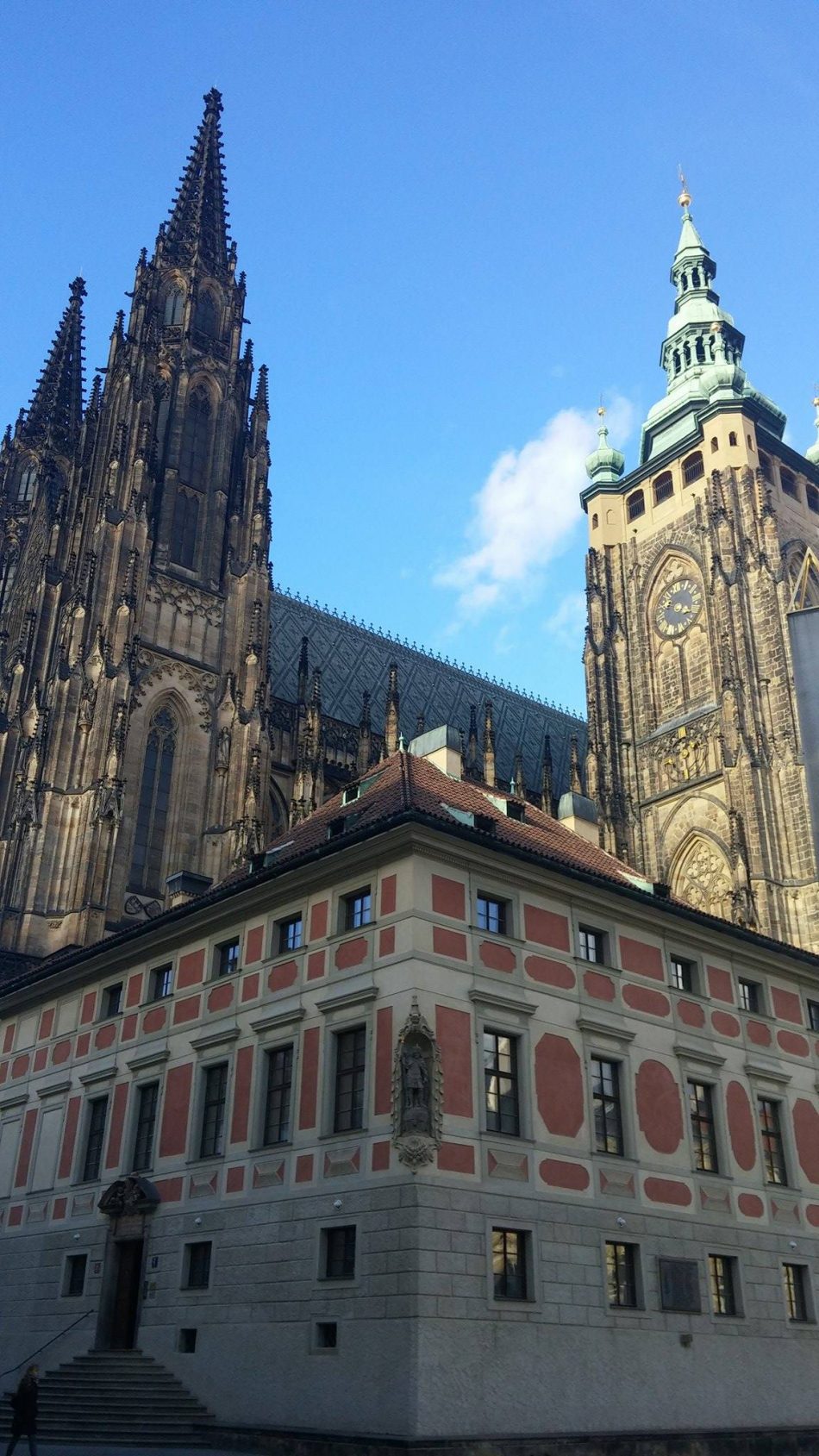 The Cool, Hipster, Expat Communities:
Trendy travelers rejoice! Prague is one of the best cities for up and coming districts. Revitalized areas on this list are famous for pubs, bistros, cafes and beer gardens, and each of them have something unique and special to offer.
Vinohrady
Vinohrady is often named Prague's King Expat Neighborhood. It is, in essence, a classy hot spot for travelers with a taste for the Bourgeois. With metro stops quickly whisking you to the center and beyond, this is a hub like no other. In the middle of it all is Namesti Miru, a metro stop that opens onto the beautiful Church of St. Ludmila. Jířího z Poděbrad is another metro stop and is called JZP by all the coolest kids. Here is the Church of the Most Sacred Heart of Our Lord, and one of the best farmer's markets around. Nearby is a popular beer garden named Riegrovy Sady. Here you can bring a picnic or buy some snacks from the vendors as you recline on a hill side with a half pint of pivo.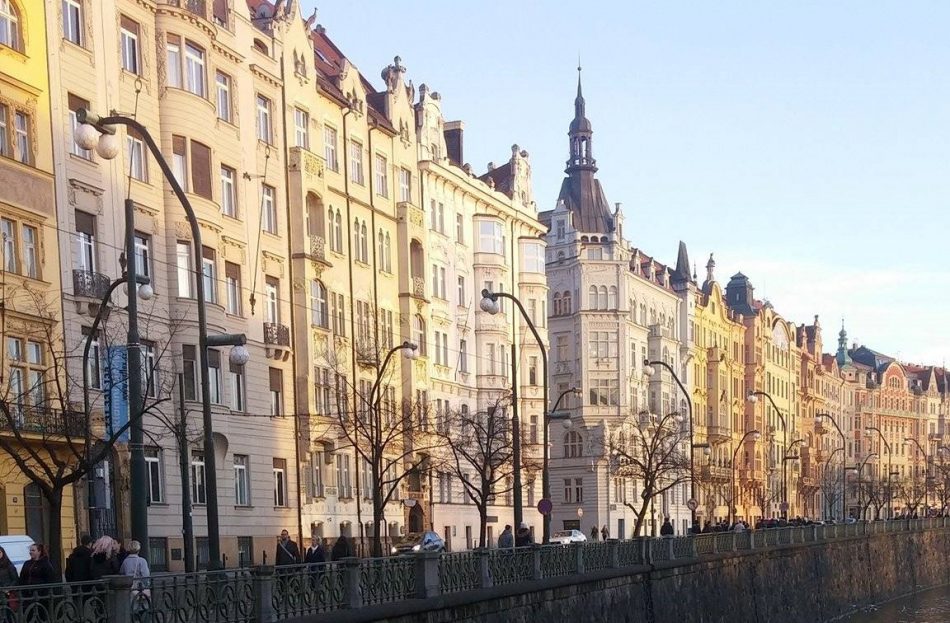 Zizkov
Zizkov was originally a working class, lower-end type of area. In recent years, however, Zizkov experienced a new renaissance. It is the pub capital, with more pubs per square km than any other neighborhood. This means all the more when you remember Prague has the highest beer consumption per capita in the entire world. Zizkov is the bohemian favorite for expats. It's the grittier, edgier Vinohrady. The 216-meter Zizkov TV Tower (below) is a wild spectacle, with Cerny's giant babies crawling over the walls. The festival and parade of Masopust takes place here. Yuppies of all kinds follow on foot and skateboards, celebrating spring time and life itself.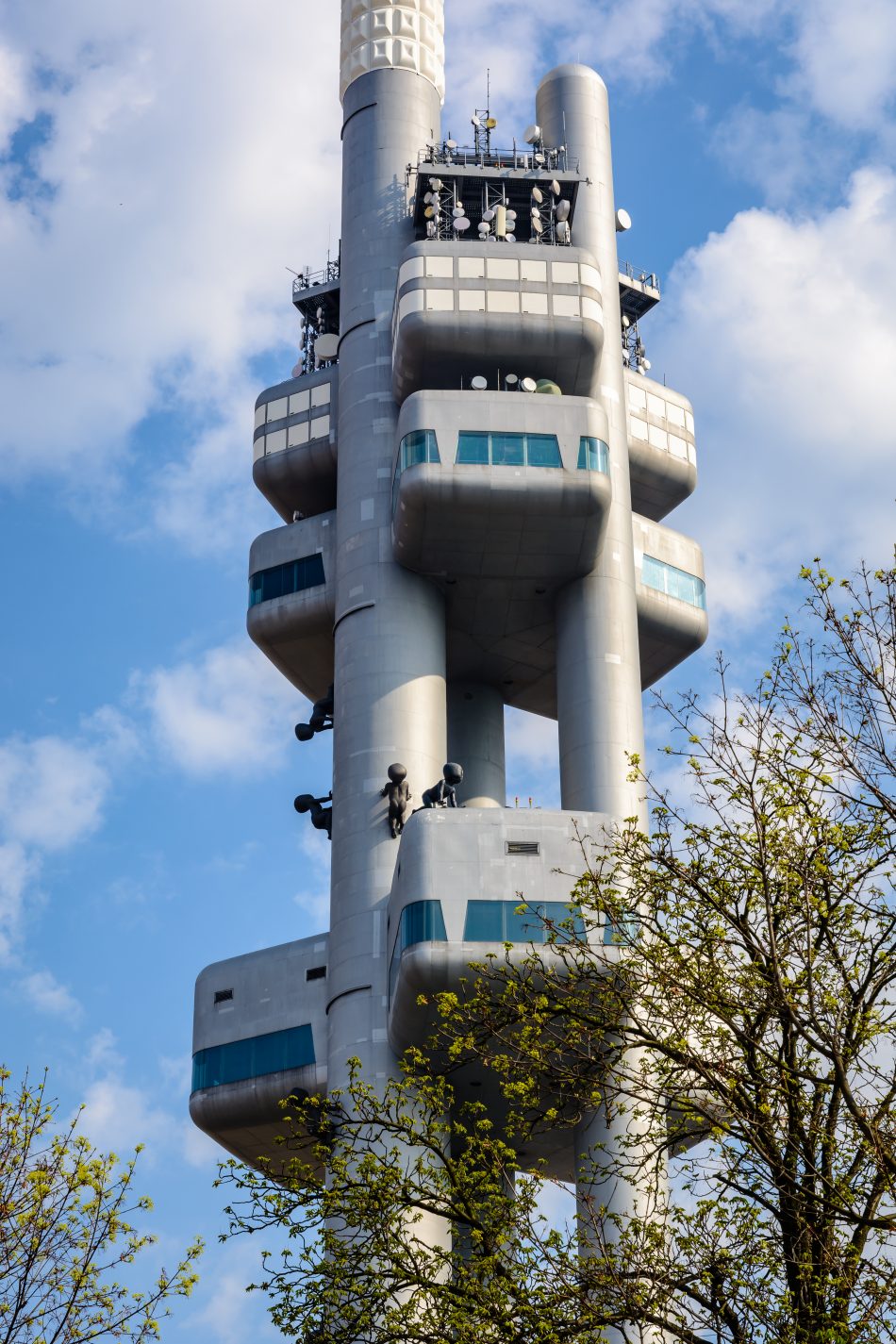 Another recently renovated sub-section is Karlin. This area was horribly flooded in the early aughts. As a result, the locals say everything was washed away, including the bad. Now, Karlin is becoming a fan favorite for longer-term travelers for its reasonably priced and up to date prices. The charming modern suburbs, and peaceful streets combine with visually stunning art nouveau buildings. Můj šálek kávy, easily the best cafe in the city, perches on a street corner. A mix of this and the many die-hard locals who remain ensures an interesting mix.
Letná and Holešovice
If you're looking for the most authentic Bohemian lifestyle, look no further. Once a center of industrial mediocrity, the knob-shaped bit of land that hugs the Vltava River experienced a major makeover. Somehow, Letná and Holešovice manage to stay wholly away from the gentrification that has plagued most popular areas, and it shows. Although it might not be the most aesthetically pleasing place on the streets, don't be fooled. Head towards the river and you will find the stunning, expansive, Letná Park, complete with its own Beer Garden (below). This outdoor picnic area easily grants you the best view of the entire city.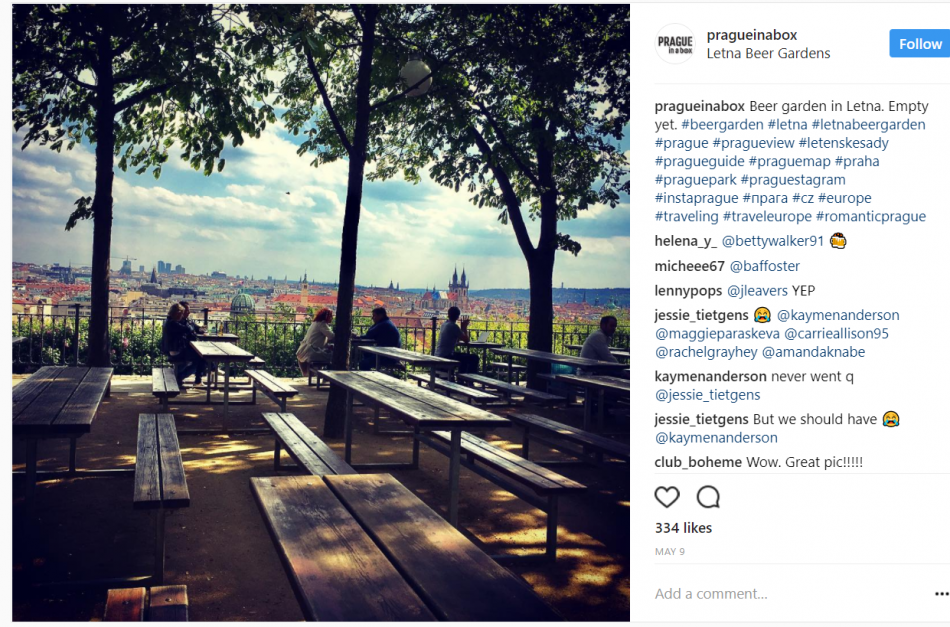 The Underrated Corners and Honorable Mentions:
These stops might not make it on the Prague highlights reel, but they're worth a visit if you have an extra afternoon.
The place I called home for my life in Prague is sprinkled with hidden gems. This giant roundabout is sometimes considered nothing more than a transportation hub, and the last point of city life before heading off towards the airport. But it's so much more than that. Another fantastic farmer's market pops up here, right next to the renown Technological University. It is also dotted with beautiful parks and bike paths, which are perfect for a traveling athlete. Lastly, if your search for an authentic Czech dining experience leads to a dead end, try Dejvice. Also, the cherry blossoms made the walk to the metro decidedly lovely.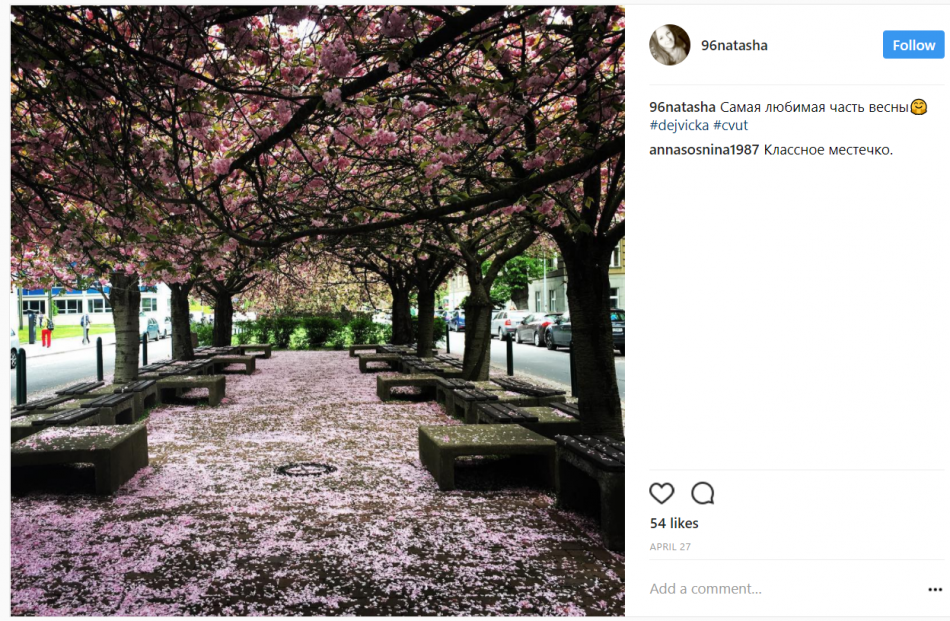 Smíchov
Smíchov is the fancy, across-the-river area that you might not be able to afford. A cozy yet busy area surrounding the Anděl stop, Smíchov is, in a word, convenient. It is not anything spectacular in regards to attractions, architecture, or historical significance. However, this is where you can find one of the biggest malls outside of Old Town. It has cinemas, shops, yet another market place, and plenty of transportation options.
Vysehrad
Want to see a castle, but you couldn't enjoy THE castle because it was too packed with selfie sticks? Try the 10th-century Vysehrad, often called the castle on the heights. Nearby is the St Peter and Paul Basilica, another breathtaking building just around the corner. It's an attraction that begs a moment of silent consideration away from the hectic center.
So there you have it. A by-no-means-exhaustive-list of the most noteworthy neighborhoods and districts of The City of Spires. Hopefully, this will help your trip to be as fulfilling and rewarding as possible.
SaveSave
SaveSave
Latest posts by Helen Hatzis
(see all)