Prague: Travelling For Beginners
Greetings to all first-time travellers planning your first trip into the great big world! You have come to the right place. Maybe you've gone on a few all-inclusive vacations before, and now you're ready to dive into the real deal. Maybe you've always had your eyes set on Europe, but simply can't decide where to start. Perhaps you're setting out on a solo trip, or maybe you're going with a group of friends or family. Maybe you've never left your hometown, but that travel bug just keeps buzzing. No matter what the situation, Prague is easily one of the best places first, first-time travellers to begin their worldly explorations.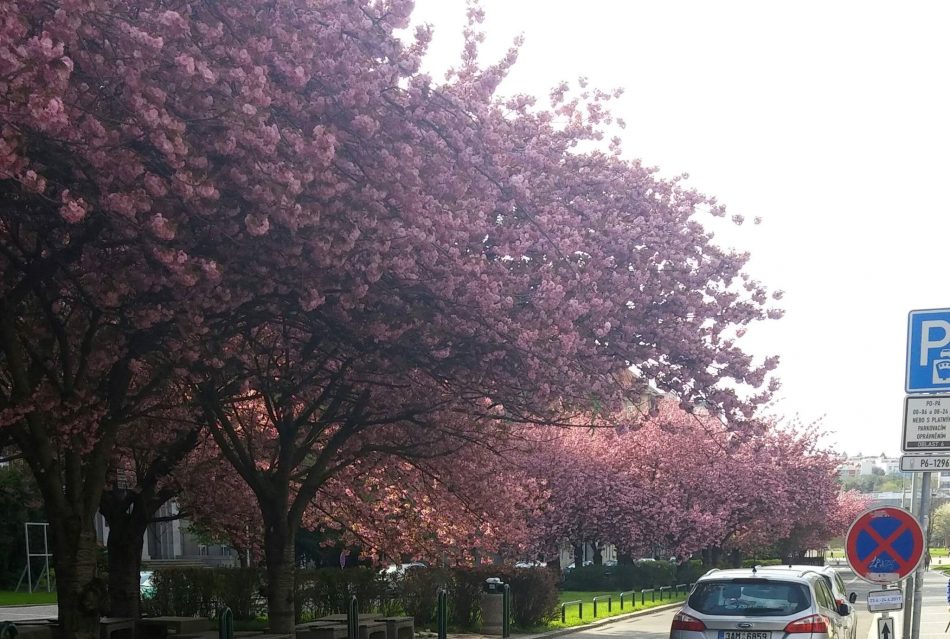 Safety First
Prague is ridiculously safe. As a solo female traveller, I had concerns about my safety. Like so many women, I dream longingly of taking long walks at night. If my phone battery is below 90% I'm staying home. I carefully deliberate which side of the road to walk on. I know all the tricks: leave one headphone out, pretend you're on the phone with someone, make lots of noise. Above all, I knew which neighbourhoods and streets to avoid if I was by myself.
In Prague, however, everything changed. I landed at the airport, long after nightfall with two gigantic suitcases and a bright pink backpack ready to burst. My Uber arrived, and the man driving was easily over six feet tall and 250 lbs. He smiled genially and helped me with my bags. He asked pleasant questions about my travels in choppy, but capable English, and didn't linger outside my AirBnb. This small, comforting experience would turn out to be reflective of my entire experience in Prague.
In Prague, I never once felt the need to clutch my purse a little tighter to my side, or take out my phone and pretend to make plans with someone. I often found myself stranded and lost in the wee hours of the morning, passed many strangers on the winding, cobbled sidewalks hidden behind the main roads. I waited alone for night trams. Nothing happened. Maybe it's the live and let live mentality in the Czech Republic. Maybe the police have far more firearms than my Canadian upbringing was used to. Perhaps Prague is small enough that nothing sketchy can happen without any witnesses. Whatever the reason, I'm not alone when I say Prague is one of the safest places for first-time travellers in the world (number 8, in fact).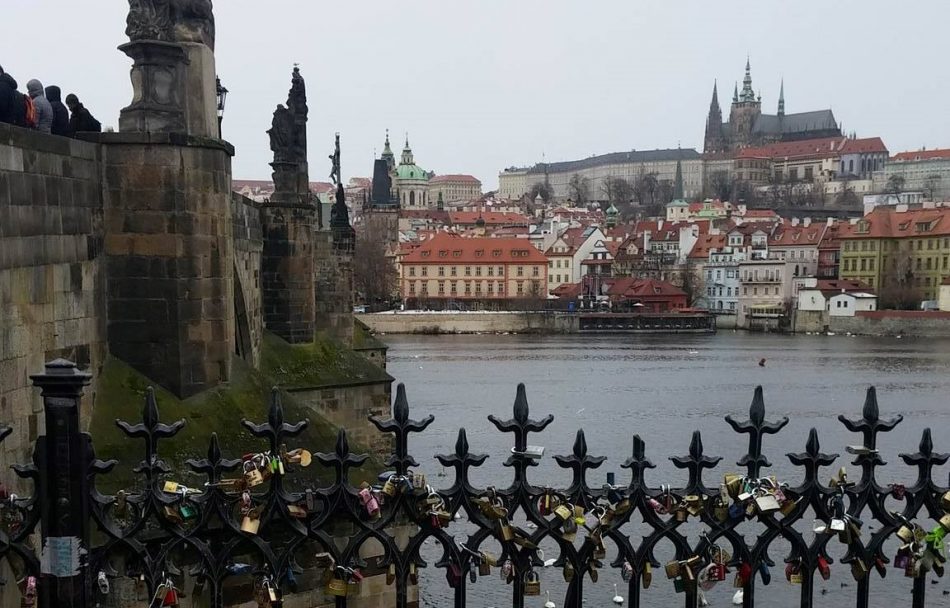 Size Isn't Everything
Speaking of size, another reason I believe Prague to be so perfect is that it's compact, teeny size. Anything and everything you could want will only ever be minutes away. A bus stop is never more than a five-minute walk from you in any direction. All of the main attractions are within walking distance and cluster around both sides of the Charles Bridge. Even the streets are tiny.
And it's not just convenience that makes Prague's size so preferable, it's also the density. Prague is like one giant mystery novel, with hidden surprises lurking around every corner. Take a different way to work and discover a new view of the river. At any moment you might discover your new favorite cafe, a hidden piece of history, or one of the many tranquil hidden gardens that sprinkle the city. I told one of my new friends my long-winded story about stumbling into one of these secret gardens, and the peaceful afternoon I spent there. She listened quietly, and then revealed her wedding pictures–in the exact same spot I have sat the day before! The verdict is in, and both Prague's visible and hidden cityscapes are well worth discovering, especially for a first-time traveller.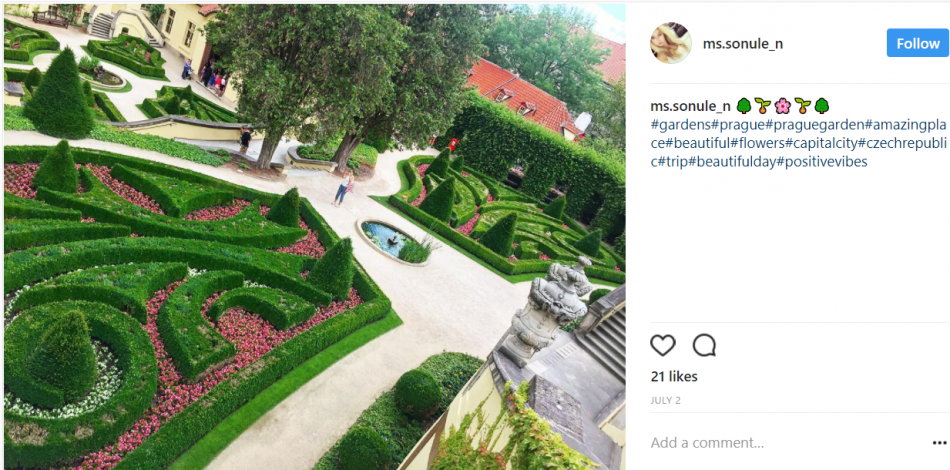 English Abound
Another simple, but significant point for first-time travellers is language accessibility. Of course, it's scary to head somewhere you don't speak the language and trust me, Czech is not something that you can just "pick up." A friend of mine who has lived in the country for nearly a decade still speaks with a distinct accent and he has been taking lessons for most of that time!
But seriously, don't worry. Prague is an extremely popular tourist destination, so especially within the central areas of the city such as Staré Město, Nové Město, and Malá Strana, there are multilingual speakers everywhere. Since English is the definitive Universal Language (more on Western privilege here), communicating your needs is a breeze. And if you can't seem to find an English speaker, this phrase has saved me more times than I can count:
"Do you speak English?"
"Mluvíte anglicky?" (MLOO-vee-teh un-GLIT-skee)
Almost every Czech who shook their head was then kind enough to point me in a direction where I could find someone who could help me.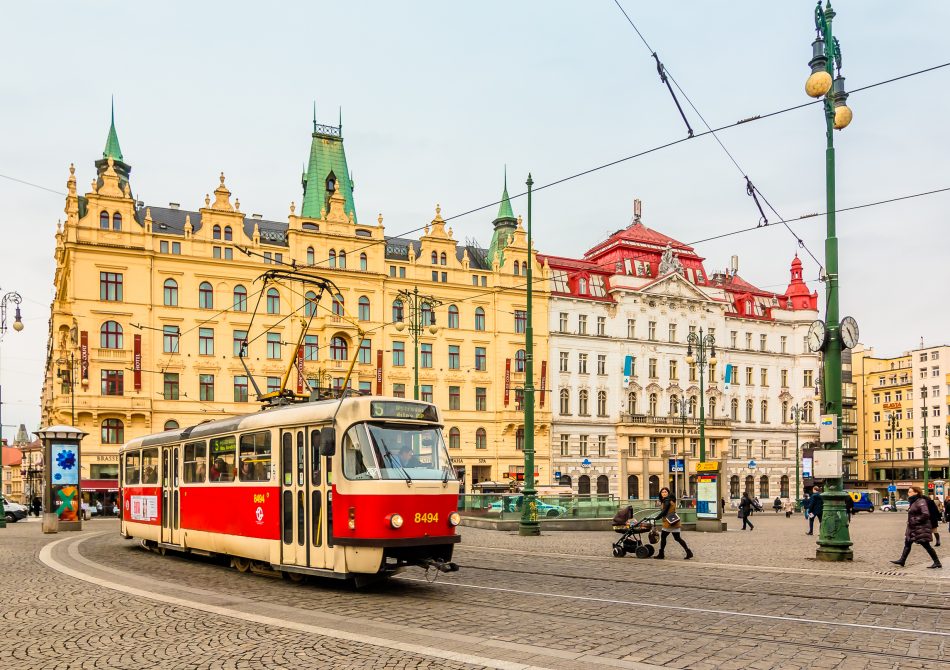 First Time Travellers Love Easy Access
As someone who grew up in a sprawling suburb, I appreciate proximity and convenience above basically everything. In Canada, it easily takes 2 hours to commute somewhere that might only take 30 minutes by car. These trips often took indirect routes and seemed to waste excessive amounts of time. Toronto itself is famously massive, so getting from one place to the next, even Downtown is a major commitment. So for all, you long haulers out there, rejoice. Prague is here.
Prague's transportation system is flawless. You are never more than a five-minute walk away from a bus, tram, or metro stop. Even during off-hours, I've never had to wait more than 10 minutes for my tram of choice. At each and every bus and tram stop there is a chart. This details every route that stops there, every stop each route will bring you to (in both directions!), and EVERY scheduled arrival, on every day of the week, including holidays, to the minute. That said, everything is on time to an extreme degree. Once, while on my way to work, my tram was one minute late. I believed, without a shadow of a doubt, that I would simply have to wait for the next one. As I thought this, my tram arrived, speeding around the corner, and within 3 stops it was back on schedule.
Still not convinced? Night trams, although less thorough than the day routes, run through the entire night. The subways are clean, spacious, and each stop has a unique architectural design. The trams are so smooth you could carry a full glass of water and not spill a drop. An all-inclusive day pass is under $2, and if you're willing to commit to a long term pass it's even cheaper.
In Conclusion, Let Me Be Brief
Prague is the perfect destination for a multitude of reasons, especially for the first time travellers out there. But rest assured, no matter what kind of traveller you are, whether group or solo; male, female, or somewhere in between; inexperienced or veteran; adventurous or nervous, this place was made for you.
SaveSave
SaveSave
Latest posts by Helen Hatzis
(see all)