Napa Valley, the heart of California's wine country, offers endless opportunities for visitors to indulge in luxurious experiences. Two Auberge Properties, Stanley Ranch and Solage Resort & Spa, provide such unique getaways, each with its distinctive flair. This article delves into the surrounding areas, amenities, and benefits of both properties, followed by a brief overview of The Donum Estate and Knights Bridge Winery.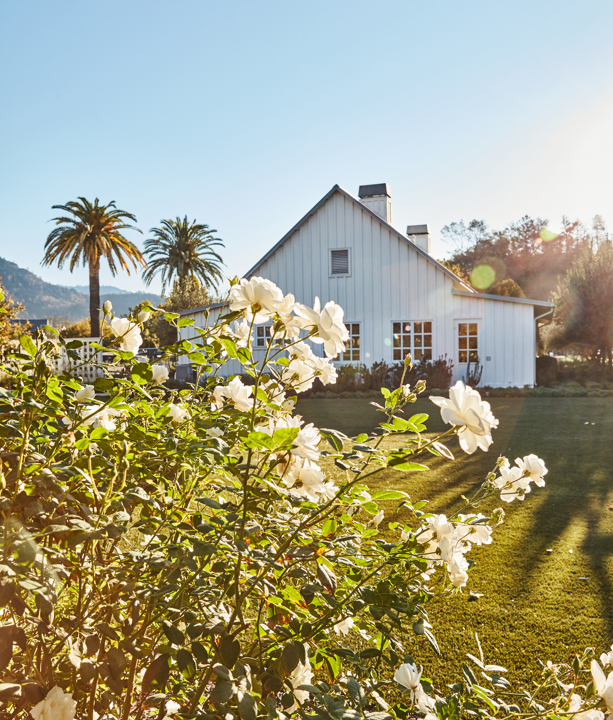 Solage Resort: An Enchanting Haven in Carneros
Nestled in the picturesque Carneros region, Solage Resort offers a serene escape amidst the vineyards. With a prime location between Napa and Sonoma, this resort provides easy access to the best wineries and culinary delights the valley has to offer. Carneros is known for its cool climate and foggy mornings, creating an ethereal atmosphere for guests to savour.
Amenities and Benefits:
At Solage Resort, guests enjoy a plethora of amenities, including:
Luxurious accommodations: The resort boasts elegant guest rooms, suites, and private villas, all designed with comfort and style in mind. Each abode offers serene views of the vineyards or lush gardens.
World-class dining: Solage's on-site restaurant features farm-to-table cuisine, showcasing the best of Napa Valley's seasonal ingredients. The in-house chef curates exquisite dishes perfectly paired with local wines.
Spa and wellness: The resort's full-service spa provides an array of rejuvenating treatments, including massages, facials, and body wraps. Guests can also take advantage of the fitness centre and yoga classes.
Personalized experiences: Solage offers bespoke wine tours, cooking classes, and outdoor excursions tailored to suit individual preferences.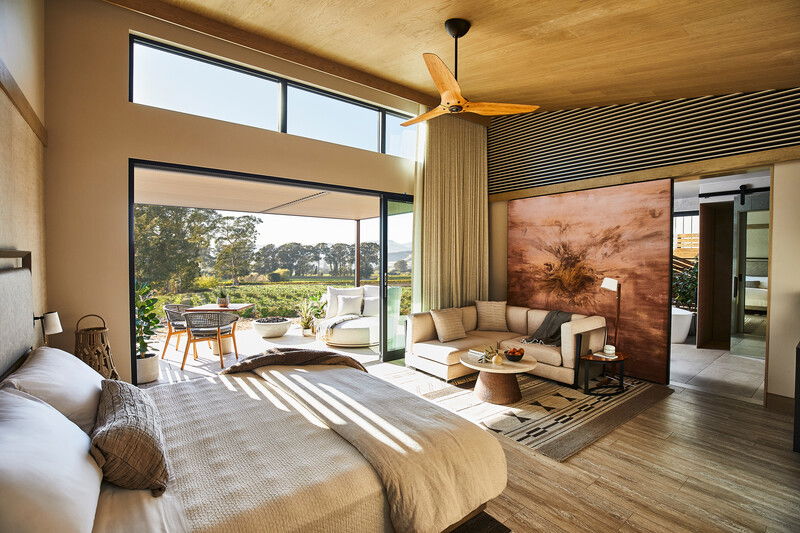 Stanley Ranch: A Vineyard Oasis in Napa Valley
Located in the heart of Napa Valley, Stanley Ranch is a luxurious retreat surrounded by rolling vineyards and majestic oak trees. The ranch's rustic charm and modern comforts create a perfect balance for a one-of-a-kind experience.
Amenities and Benefits:
Stanley Ranch offers its guests a wide range of amenities, such as:
Unique accommodations: The property features cosy cottages and contemporary suites, each boasting private outdoor spaces with vineyard views.
Culinary adventures: Stanley Ranch's on-site restaurant serves exquisite meals crafted from locally-sourced ingredients. Guests can also participate in cooking classes and wine tastings.
Relaxing spa services: The ranch's spa provides a tranquil setting for guests to enjoy pampering treatments, including massages, facials, and more.
Outdoor activities: Guests can explore the surrounding vineyards on foot, bike, or horseback or take part in exclusive wine tours and tastings.
Celebrating the Spirit of Napa Valley
The Donum Estate
The Donum Estate, established in 2001, is a picturesque estate that showcases a unique blend of art, nature, and fine wines.
Located in the heart of Carneros, it is not only renowned for its exceptional Pinot Noir and Chardonnay wines but also for its impressive art collection. The estate combines the passion for winemaking with a deep appreciation for contemporary art, offering guests a unique and immersive experience.
The Donum Sculpture Park is a 200-acre outdoor gallery that showcases a vast array of sculptures, installations, and large-scale works by celebrated international artists. The collection, thoughtfully curated by Donum's owners, Allan and Mei Warburg, features over 40 sculptures, with the selection continually expanding.
Some notable pieces in the collection include:
"Love Me" by Richard Hudson: A heart-shaped, stainless-steel sculpture that invites guests to reflect on the concept of love and its universal impact.
"Sanna" by Jaume Plensa: A striking, larger-than-life sculpture of a young girl's head made of stainless-steel mesh, which represents the introspective nature of humanity.
"The Circle of Animals/Zodiac Heads" by Ai Weiwei: A collection of 12 bronze animal heads representing the Chinese zodiac, which explores themes of cultural heritage and the reinterpretation of traditional symbols.
"Biomorphic Wall" by Yayoi Kusama: A bright, whimsical installation that features Kusama's signature polka dots, symbolizing the interconnectedness of all things.
Guests visiting Donum Winery can embark on a guided art walk, which takes them on a journey through the picturesque vineyards and rolling hills, allowing them to appreciate the harmonious blend of art, nature, and fine wines. The art walk experience is both an educational and sensory delight, offering visitors a deeper understanding of the artists and their works, as well as the inspiration behind each piece. This unique fusion of art and winemaking makes Donum Winery a must-visit destination for wine and art enthusiasts alike.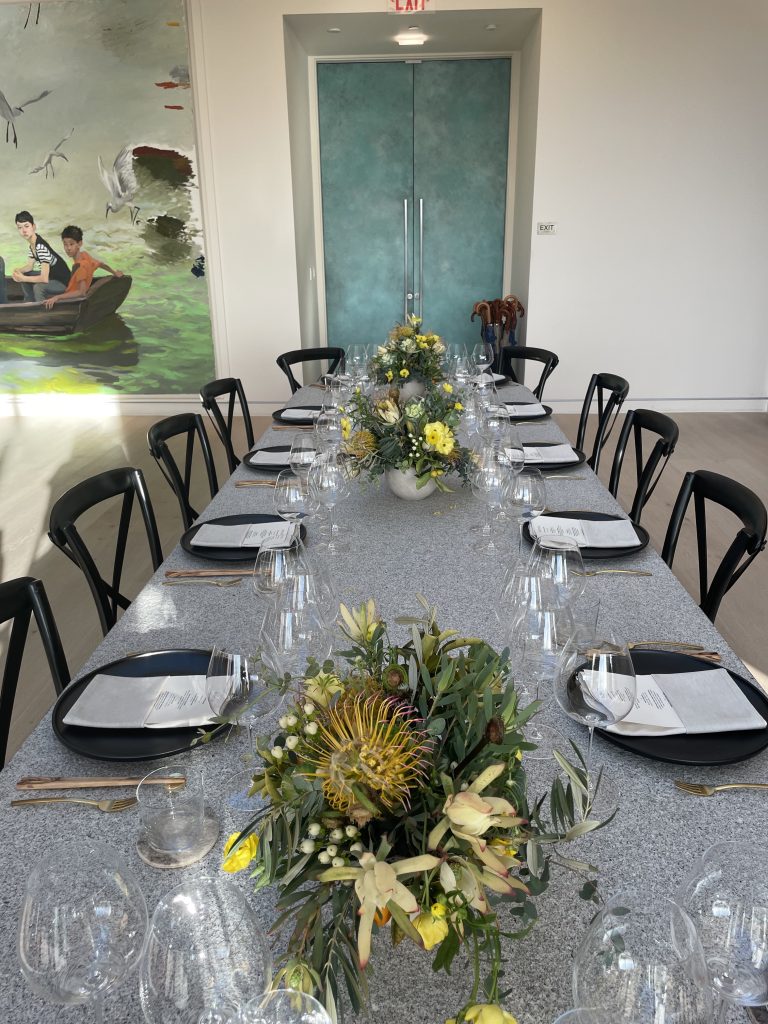 Knights Bridge Winery
Knights Bridge Winery, founded in 2006 (and recently opened to the public), is a family-owned winery nestled in the pristine Knights Valley. Renowned for its Bordeaux-style wines, Knights Bridge prides itself on crafting exceptional Cabernet Sauvignon and Chardonnay. Guests can indulge in curated wine tastings and tours, exploring the vineyards, the wine cave, and the winemaking process.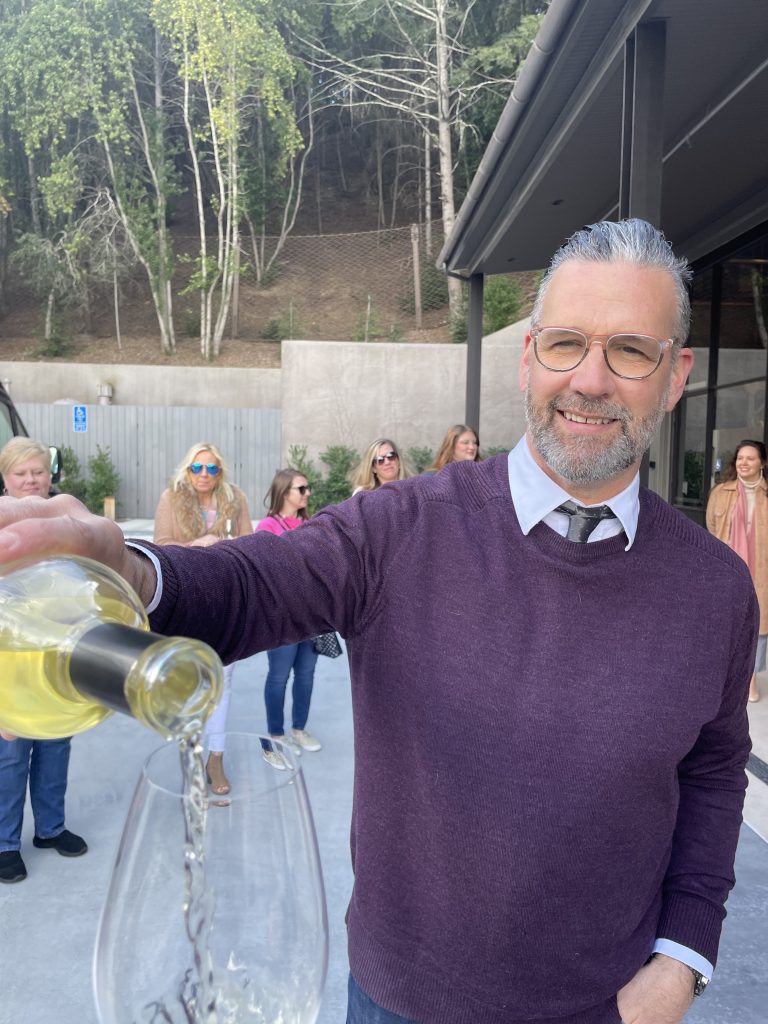 The terroir of Knights Valley, with its diverse soils and unique microclimate, is the key to the winery's high-quality wines. The region's warm days and cool nights create the perfect conditions for the grapes to develop rich, complex flavours and refined tannins. The winemaking team at Knights Bridge, led by acclaimed winemaker Douglas Danielak, employs sustainable practices and meticulous attention to detail, ensuring that each wine showcases the distinct character of the terroir.
Visitors to Knights Bridge Winery are treated to a variety of curated experiences, which include:
Private Tastings: Knights Bridge offers intimate, seated tastings in their elegant tasting room or on the terrace, overlooking the breathtaking vineyards. Guests can savour a selection of limited-production wines, accompanied by a personalized, guided experience with a knowledgeable wine educator.
Vineyard Tours: To fully appreciate the winery's unique terroir, visitors can embark on guided tours of the estate's picturesque vineyards, learning about sustainable farming practices and the meticulous process of grape cultivation.
Wine Cave Exploration: The winery's state-of-the-art wine cave serves as a charming venue for tastings and special events. Guests can explore the underground cellar, which houses the aging barrels and provides a cool, enchanting setting for exclusive wine experiences.
Winemaking Insights: For those interested in the art and science of winemaking, Knights Bridge offers a behind-the-scenes look into their process, from grape to glass. Visitors can learn about the intricacies of crafting exceptional wines, including fermentation, blending, and barrel aging.
Knights Bridge Winery's commitment to excellence, combined with its enchanting location and personalized experiences, make it a must-visit destination for wine lovers seeking to explore the hidden gems of Napa Valley's lesser-known appellations.
Whether you're a wine enthusiast or simply searching for a tranquil getaway, Stanley Ranch and Solage Resort promise unforgettable memories in the heart of California's wine country.
This trip was hosted by Auberge Resorts.
Latest posts by Helen Hatzis
(see all)