Who doesn't like to relax on the beach – soak up the sun in St. Petersburg! Get off the chaise lounge and you'll see there's a lot going on. There are theatres, galleries, foodie finds and craft breweries just to name a few. All in all, St. Pete (as the locals refer to their city) has experienced a hip transformation.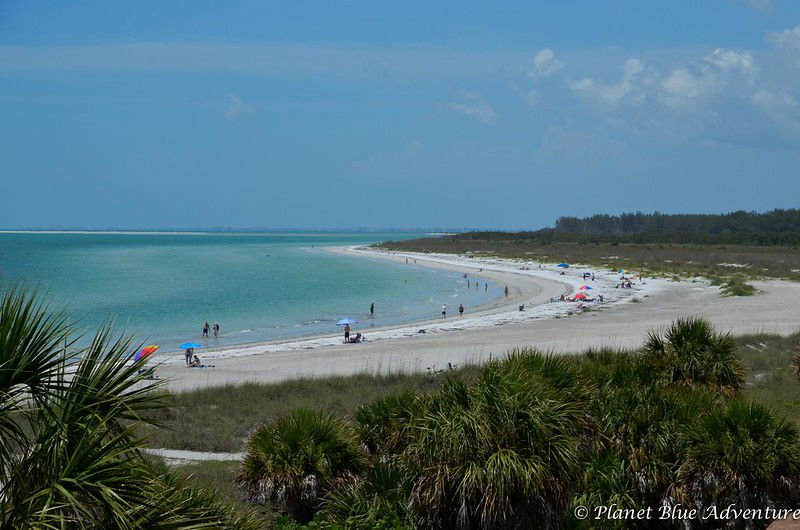 Where to Stay? Downtown or the Beach?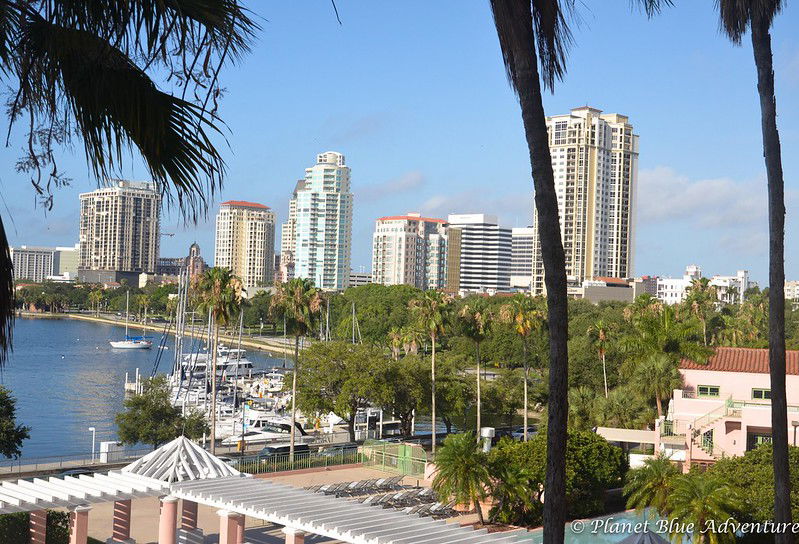 Situated on beautiful Tampa Bay, the Vinoy Renaissance is like a pink palace in 'downtown' St. Petersburg. As you walk through the front door, you are hit with the elegance of the lobby, which is dotted with unusual art including a gorgeous Chihuly glass centrepiece. The rooms are very comfortable and spacious. The guest tower rooms feature lovely walk out balconies where you can take in the Marina and sweeping views of Tampa Bay. They have a full-service spa, golf course, pool, health club, lounge bar, café and 5 restaurants and they are within walking distance of many great attractions including the Chihuly Gallery, museums and shops.
Dining Choices are Plentiful in St. Peterburg's from Upscale to Casual Beach Restaurants
On St. Peterburg's beach, the Guy Harvey Outpost is a more casual place to stay for a quieter vacation. The resort is adorned with the artwork of Guy Harvey, a Jamaican marine wildlife artist and conservationist. This is his first property in the United States. The kid-friendly beach and swimming pool make this a very popular resort for families. Cabanas dotting the beachfront can be reserved for breaks from the Florida sun. There's also a dolphin-viewing site, the best time to observe the Dolphins would be in the early hours of the day. There is an adult pool and in the evenings you can watch the awesome sunset before cozying up to a beach fire-pit to make smores.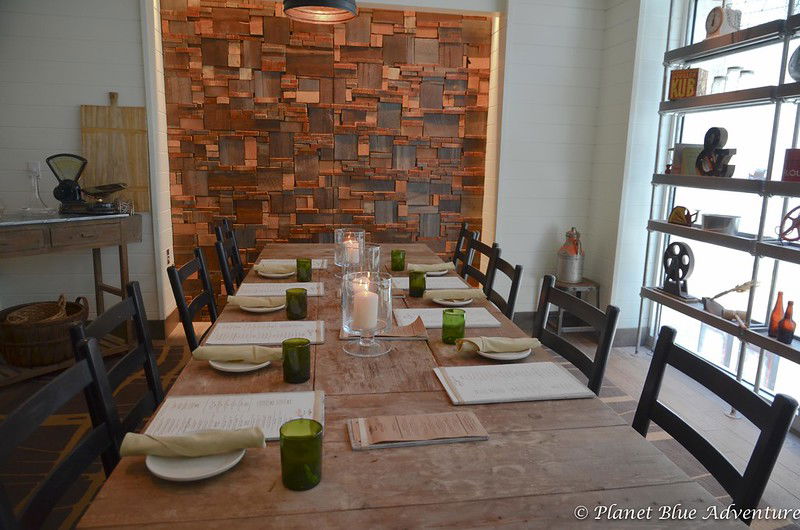 Whether you're staying at the Guy Harvey Outpost or not, you should try the RumFish Grill restaurant which is affiliated with the resort. There's an amazing array of seafood dishes, a good kids menu, and in a wonderful setting which would appeal to most, especially children. This is a new restaurant, open for breakfast, lunch and dinner. They have a 33,500-gallon fish tank taking up an entire wall in the dining room. There are 20 species sharing the tank including grouper, snook and redfish, as well as a 4 foot-long green moray eel. Interestingly, guests are allowed to snorkel in the tank, which obviously adds to the entertainment value of the diners.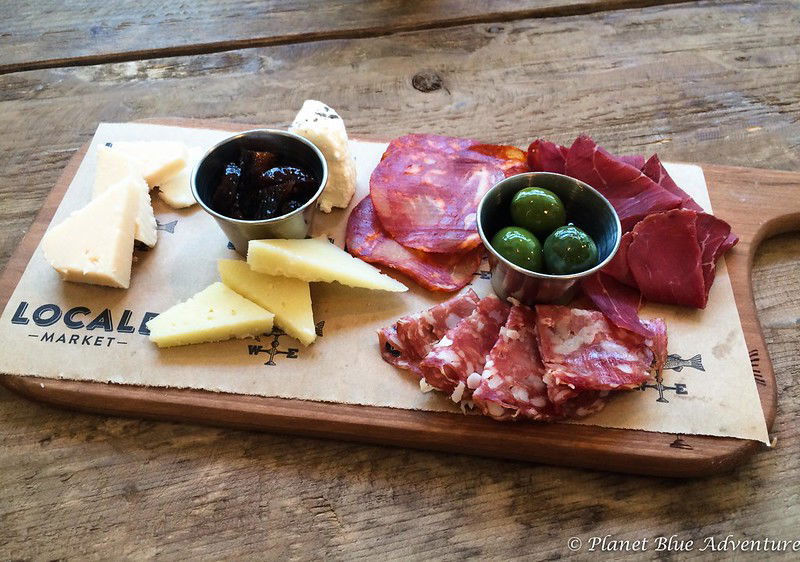 You can watch the fishmonger breakdown a cobia or salmon, then take the 'fresh' fillets home for dinner or watch the butcher cut a tomahawk steak then sear it for your lunch. Whether you are stopping in for a quick breakfast sandwich, a spot of lunch or shopping for your next party, the Locale Market is the place. The market's second floor, Farm-Table Kitchen is a dining destination for locals and tourists alike where you can order off a menu. Trying their handmade squash tortellini with a salami-cheese board starter made for a great lunch.
There's an artisan chocolate line available at Locale Market called William Dean Chocolates. Owner William Brown, while watching the blockbuster movie – The Hunger Games was stunned to see his chocolates appear in two scenes. Since the film's release, many people have visited his shop asking for "The Hunger Games" chocolates. Brown was, of course, thrilled with this bit of luck, and had created customized chocolates for subsequent movies. These handmade chocolates are simply ambrosia in the mouth. The challenge is deciding which one to bite into first.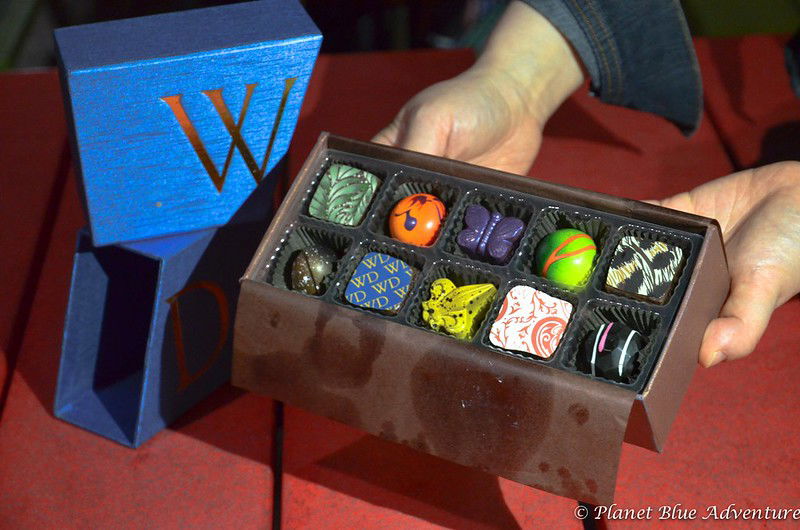 If you're into catching spectacular Sunsets "The Hurricane" is a great spot to dine. An institution in the area growing a from a casual 'beach joint' with a 10 item menu to a large 2 story dining facility, BUT, maintained it's 'come-as-you-are' roots. This has always been and continues to be, a family-owned restaurant. The "Hurricane Watch Rooftop" is an outdoor bar with live entertainment and spectacular 360-degree views of Pass-A-Grille and St. Pete's Beach. Order the big guest favourite "grouper sandwich" along with a fresh cocktail. They serve breakfast, lunch and dinner.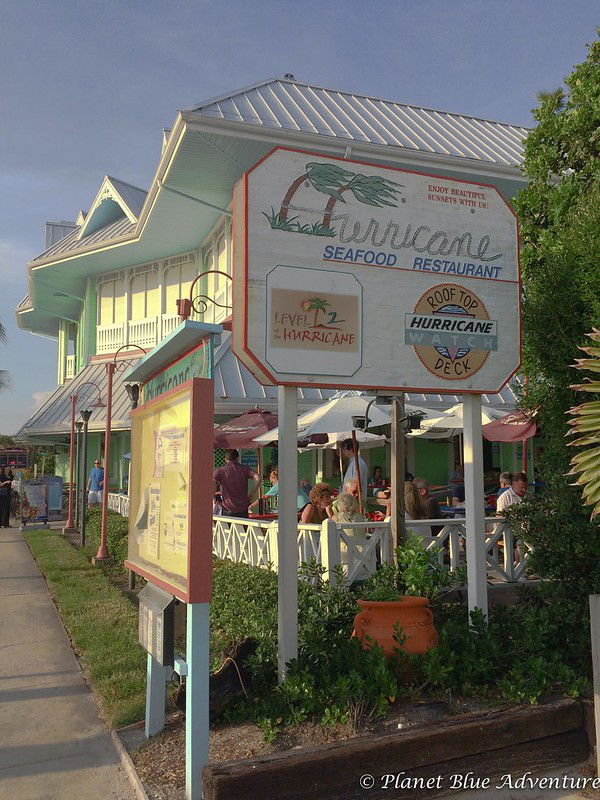 Locale Market a Foodie Lover's Nirvana
There's an interesting place for a 'sight-to-see' or lunch, it's the Locale Market opened by celebrity chefs Michael Mina and Don Pintabona. This is a 20,000 sq. ft. market specializing in locally sourced food. You can shop, watch chefs cook and, best of all, indulge your taste buds. It's a feast for all senses. Each department, or station (pasta, farm-table kitchen, seafood, butcher, bakery), is manned by a chef to aid you in selections and answer questions.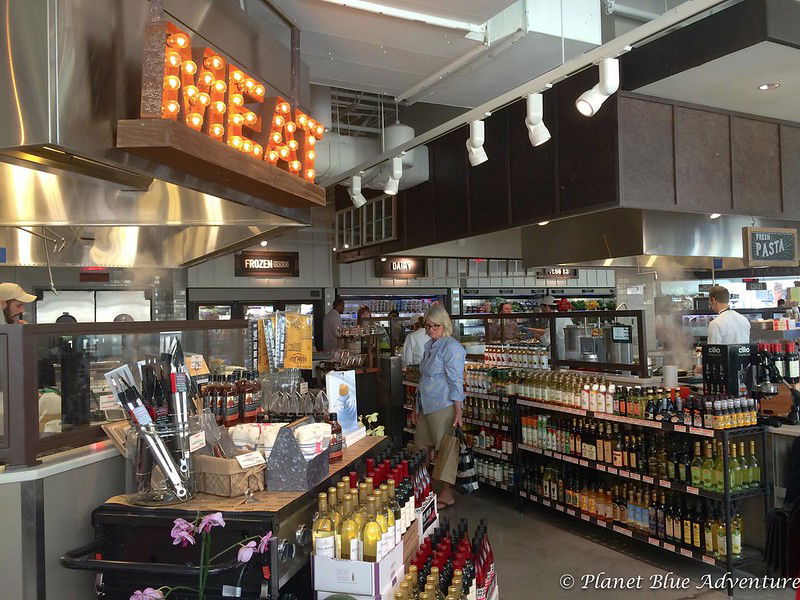 World-Class Art Galleries
No visit to St. Petersburg's would be complete without taking in the incredible Dali Museum. It's the largest collection of Dali's work outside of Europe. The futuristic dome-shaped building housing the collection is stunning. What was unexpected was the collection of other renowned artists including Picasso's. You can take a (free) audio tour to learn more about Dali's paintings and other talents. The guided tour through the gallery is well worth the time to gain insight into Dali's life.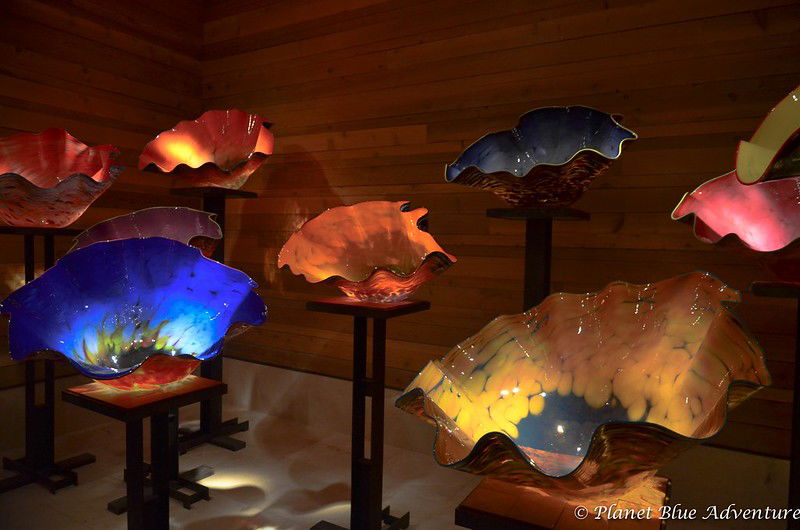 Eye-catching Architecture of Salvador Dali Museum
Another site not-to-be-missed is the Chihuly Collection at the Morean Art Center. It's in a beautiful 10,000 sq. ft. setting designed by architect Albert Alfonso, located in the heart of St. Pete's on Beach Drive. No words can do justice to the whimsical beauty of these creations. You absolutely must see them for yourself.
For nature lover's
If you're looking for 'natural' beauty you can't miss Fort De Soto Park. The Fort itself was built for the Spanish-American War. You can tour the fort to see the remaining canons, old jail cells and bunkers.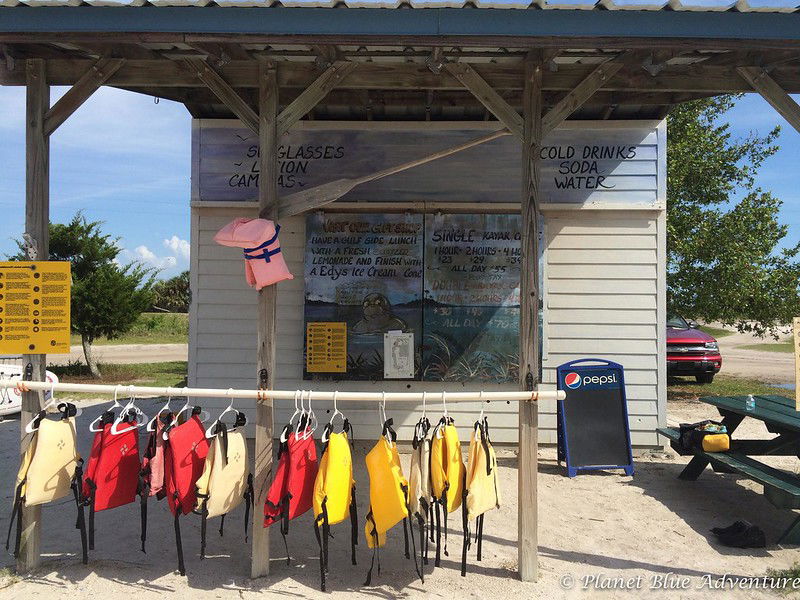 The massive park consists of 5 islands featuring one of the world's best beaches, 2 fishing piers and an escape from development. 1136 acres made up of 5 interconnecting keys. This natural ecosystem is home to over 328 species of birds, scores of native plants, mangroves, palm hammocks and hardwood each playing a vital role in the preservation of the natural environment. The beach is a refuge for the loggerhead sea turtle, which nest between April and September. There are nature walks, picnic shelters and campsites it's a great place to hike or bike. Kayaking through the mangroves is a beautiful way to spend an afternoon in the park. If you're lucky you might spot dolphins, manatees and egrets while paddling about.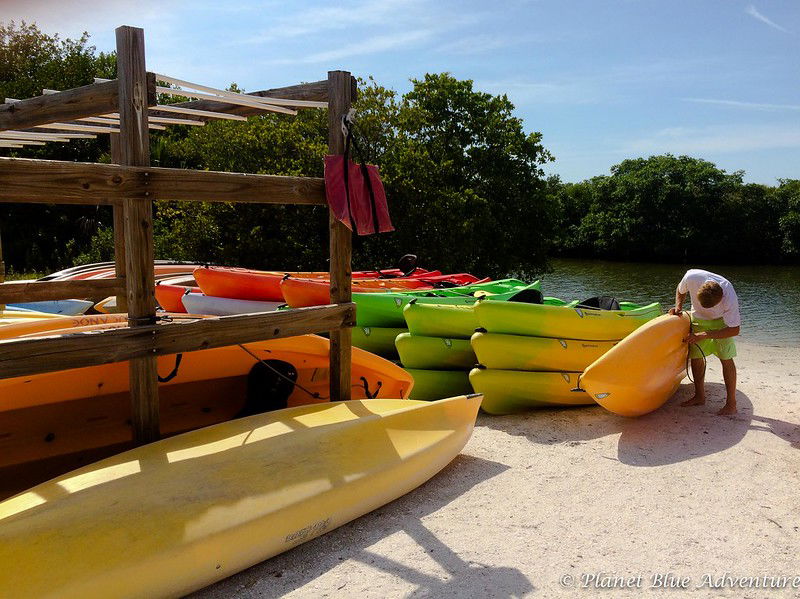 Another location for family fun is the John's Pass Village and Boardwalk tourist mecca in Madeira Beach, located between St. Peterburg's Beach and Clearwater. There are more than 100 retailers, restaurants and attractions. This historic fishing village offers boat tours, mini cruises, fishing charters, water-sports rentals, Para-sailing, and dolphin spotting.
This wonderful post is shared from Planet Blue Adventure, an awesome blog about travel, food, and everything in between! Visit it here for more great content like this.
This article was first published on the Epoch Times Travel Blog.

Latest posts by Parm Parmar
(see all)