Spending a week or two in Tampa, Florida? Maybe you are just looking for a great sunny destination, and you just stumbled on what is the most delicious trip ever. Even if you happen to live there, you don't want to miss Tampa's amazing organic farmers' markets. It's in these markets where you'll find your next meal from the farm right to your table.
5 Organic Farmers Markets that you Have to Visit at Least Once in Tampa Bay.
Fresh veggies and fruit are on hand every weekend. Tasty foods are ready to take home from organic farmers markets, as well as lots of crafts, local art, and craft beers. As a bonus, you can support local farmers and businesses, meet great people and spend your day getting the very best of Tampa's produce.
The Fresh Market at Hyde Park Village
Tampa's best-known farmers market is Hyde Park Village's Sunday Market, held on the first Sunday of every month. You'll want to put this one in your schedule or itinerary. They cater to the entire surrounding area, bringing in fresh produce as well as artisanal crafts from as far as Davis and Harbor Islands.
https://www.instagram.com/p/BOpssVWjH4W/?taken-by=hydeparkvillage
The market hosts over 70 vendors, with the best food from Tampa's farms. They also have tons of crafts and local art. Browse stalls of fashionable clothes, locally brewed craft beers, food stands that will blow your mind and much more!
https://www.instagram.com/p/BHZ57p7Bzq3/
Seminole Heights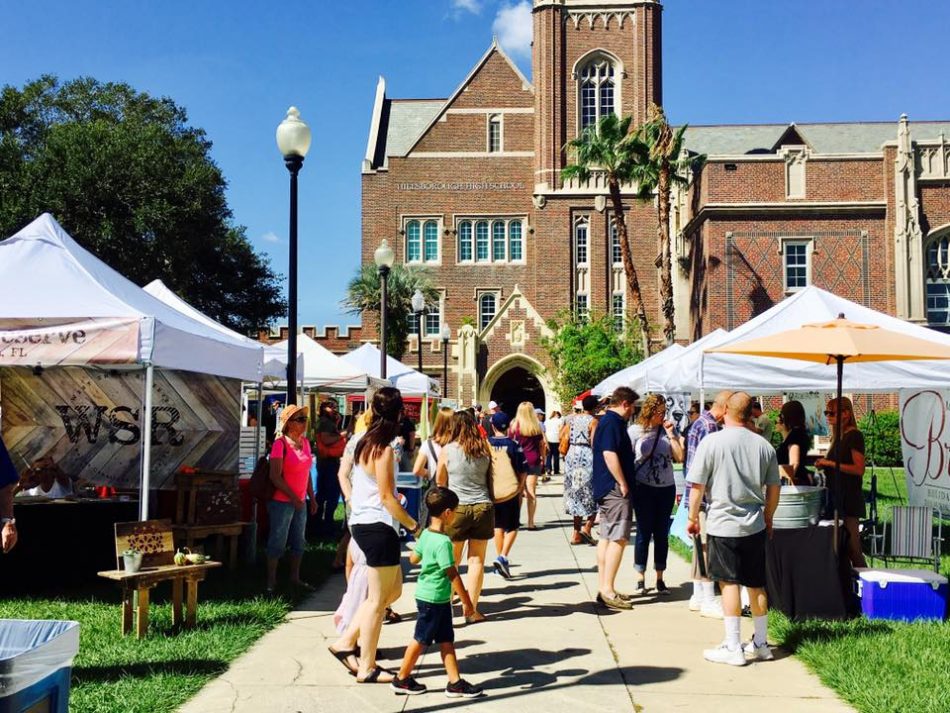 Seminole Heights, held on the second Sunday of April, goes on until October. This organic food market takes place in one of Tampa's must-see sites, the historic Hillsborough High School. The school's beautiful grounds and the campus' noteworthy Gothic architecture hold years of history and tradition. It is a school to distinguished graduates that have become senators, state representatives, mayors, and judges.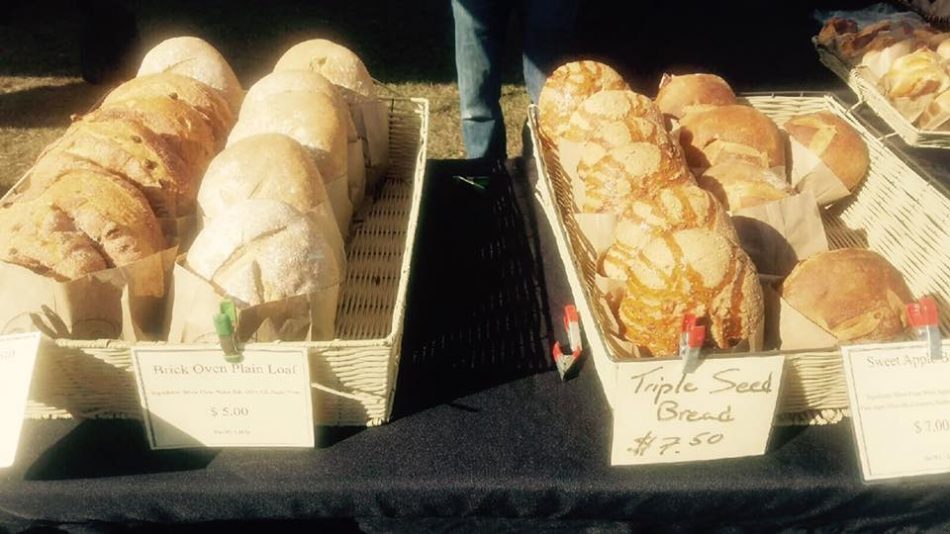 Seminole Heights holds everything you'd want on a sunny Sunday morning of shopping and eating. Choose from a range of artisan crafts to delicious baked goodies. Or, pick up the next addition of fresh herbs or beautiful flowers for your home. Shop for your week's supply of ripe fruit and top it off with a kingly lunch at one of the many food stands that cater to all tastes.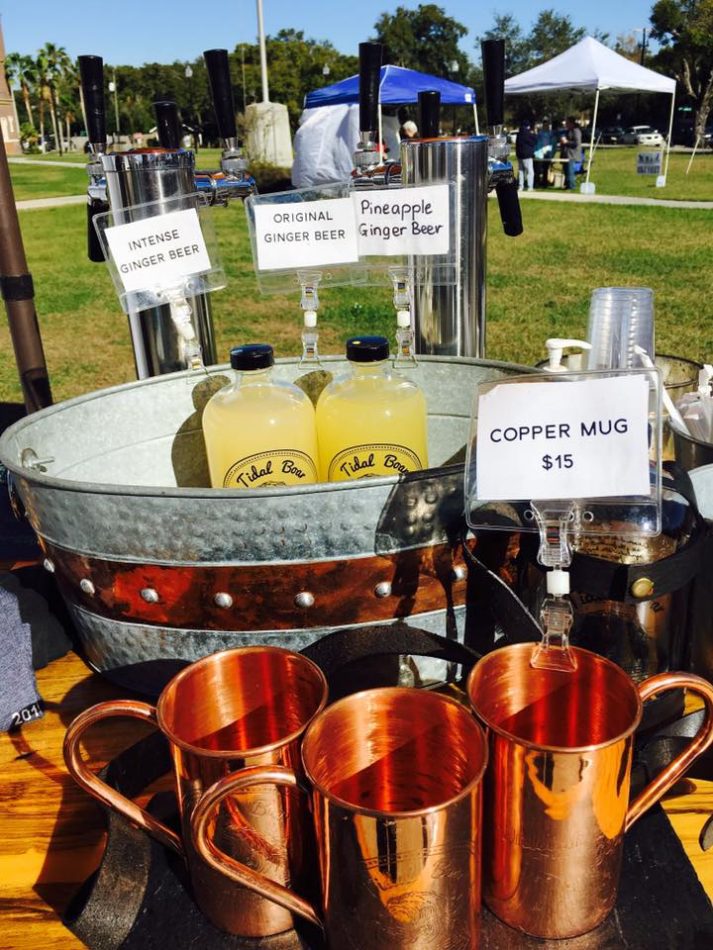 North Tampa Market
North Tampa lives up to its motto, "Fresh, Local and Lively." It takes place on the second Saturday of each month, and it goes year-round. Like their name hints, they cater to the greater North Tampa Area, near Lake Magdalene Estates and Twin Lakes.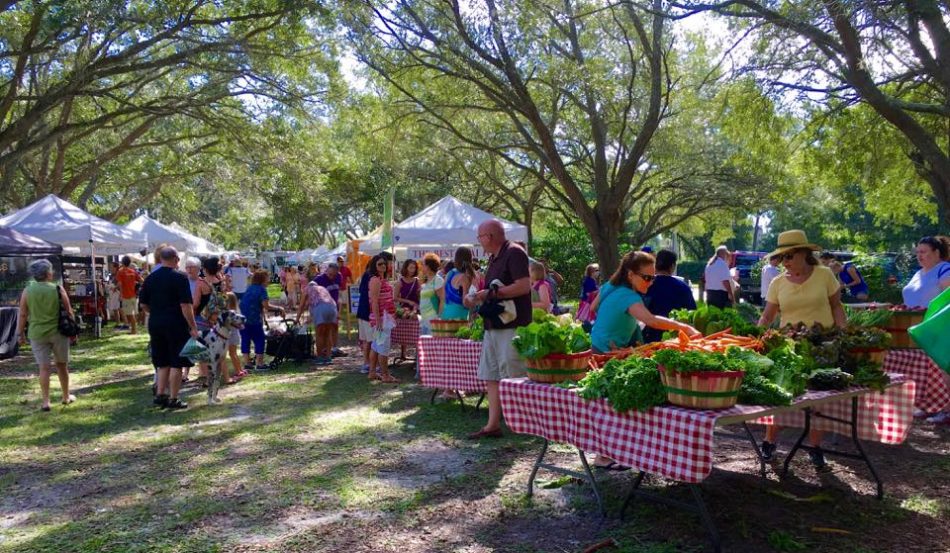 Held outdoors at the Carrollwood Cultural Center, you're bound to love the combination of fresh air, warm sunlight and great shopping. You can spend hours browsing, comparing and sampling in this slice of heaven for foodies.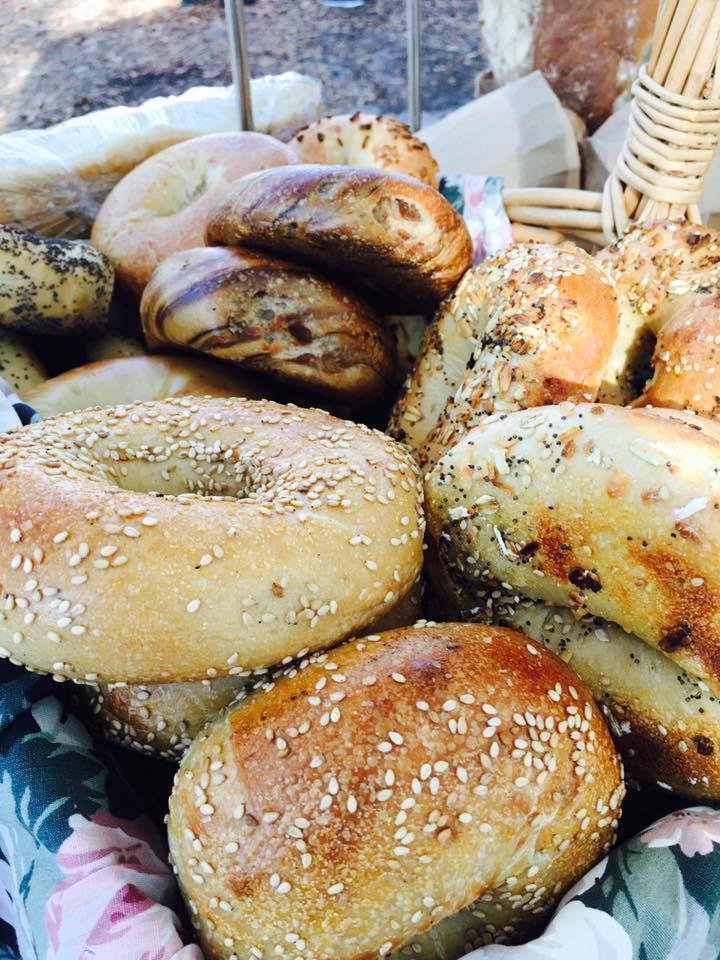 Ybor City Saturday Market
https://www.instagram.com/p/BGcsvzZhdUN/
The outdoor market at Ybor City is the largest of its kind in Tampa. It stands as, without a doubt, one of the most popular destinations for locals and visitors. It's right next to the Historic District, so you can walk around and see the city's heart before picking up your lunch, your weekly veggies or some presents. It's all local, fresh and unique. It's held year-round on Saturdays from 9 a.m to 3 p.m in Ybor City's open market.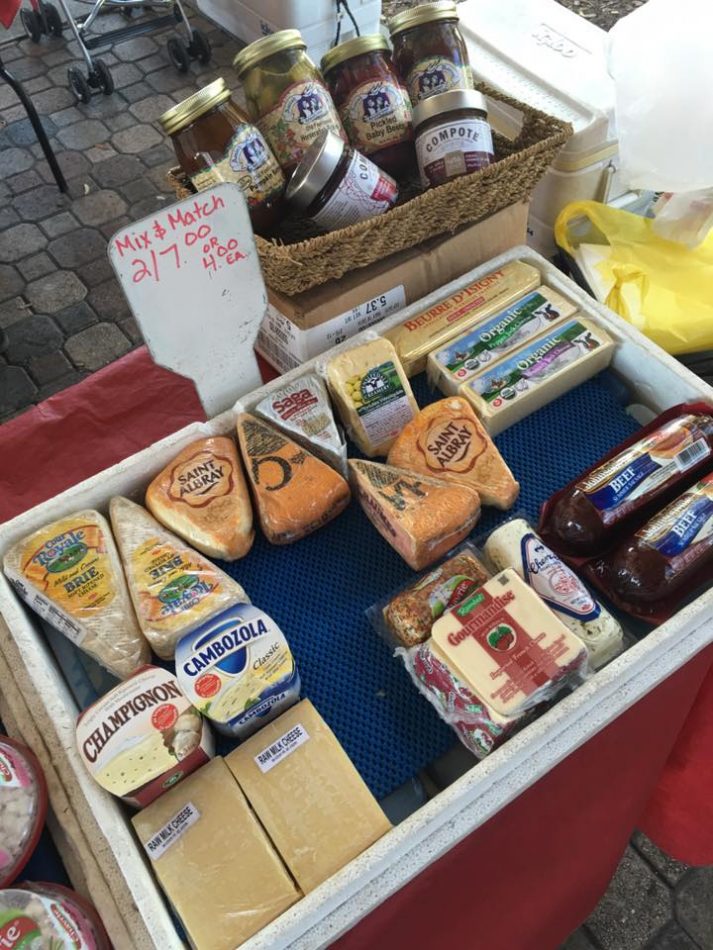 You'll get a chance to meet tons of local artists, brewers, crafters and farmers too. People who love to tell you about their product and work, and why it's simply the healthiest. Ybor City Saturday Market proves to be a great place to contribute to their hard work and local economy. All you have to do is take time to taste their amazing prepared food and buy their unique, local products.
https://www.instagram.com/p/BMbgqA-g42b/
The St. Petersburg Saturday Morning Market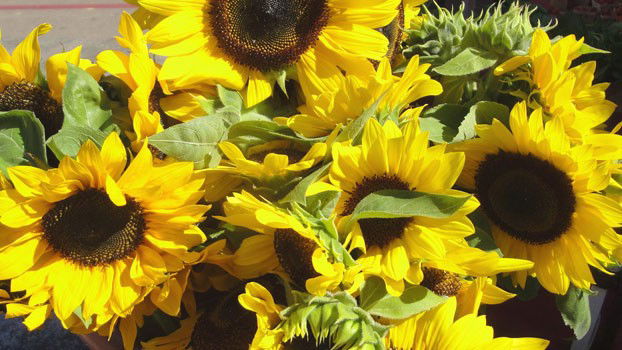 Just about one of the best places to take the family or a group of friends is the St. Petersburg Saturday Morning Market. It serves as an ideal location for those who love socializing, listening to live music and tasting excellent food. Plus, it's the perfect market to meet small local farmers and artists that make and grow incredible things with passion. They strive to be the heart of St. Petersburg, a great community that fosters creativity and joyfulness.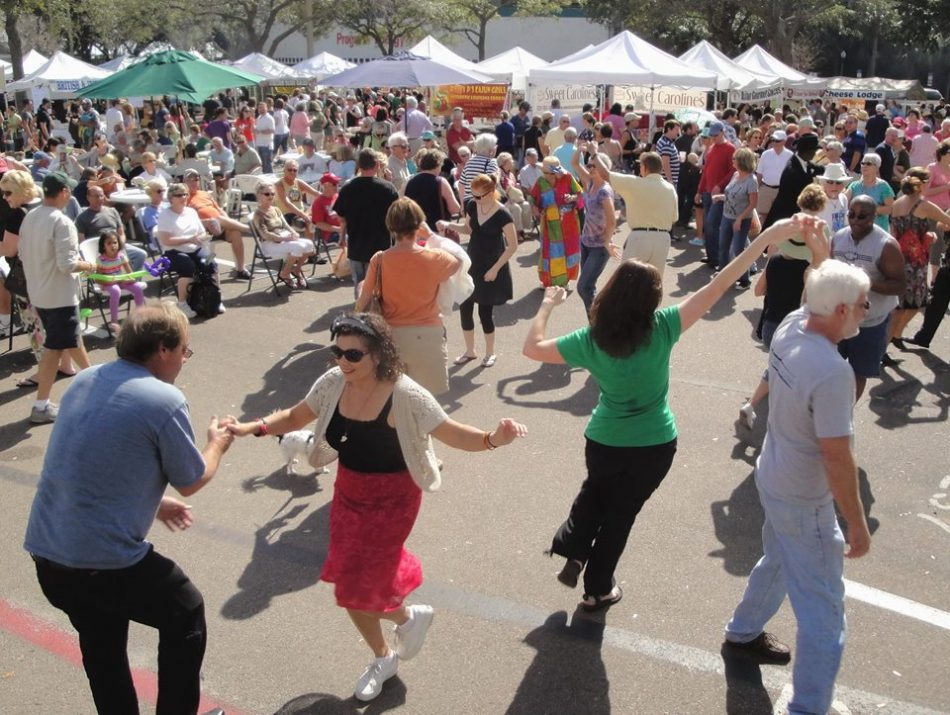 The atmosphere of fun, community and local support at the Saturday Morning Market tastes just as good as the produce from Tampa's independent organic farmers. You can get fresh-caught and unfrozen seafood, big red tomatoes or oranges and hundreds of types of delicious mushrooms, fresh herbs, stunning flowers and just about anything else you'd want on your table. It's so popular, in fact, that you're bound to find just what you're looking for.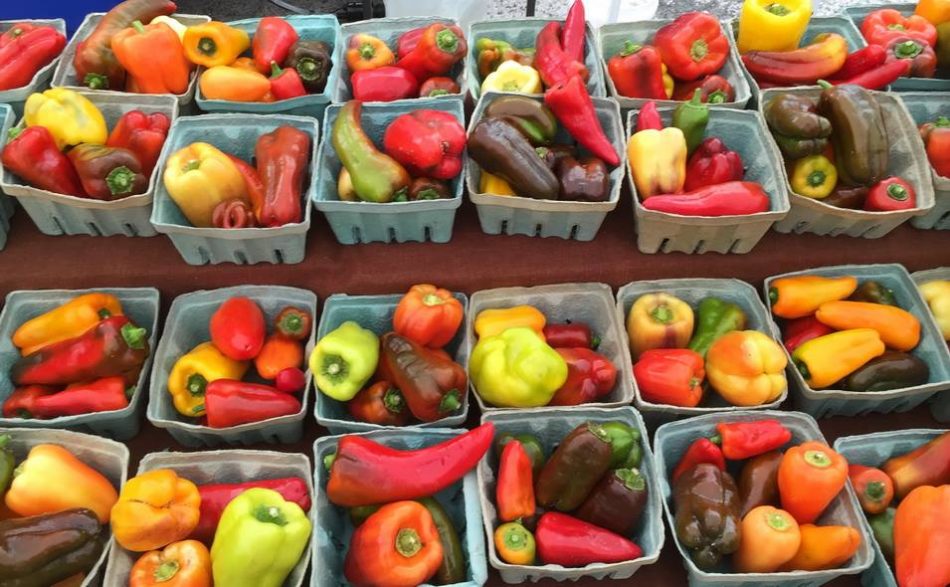 SaveSave
SaveSave
Latest posts by Helen Hatzis
(see all)