New South Wales (NSW) is a fabulous travel destination where there's always something to do and see for anyone. With milder temperature changes over the seasons, it remains a popular tourist region with over 33 million visitors annually. The state capital being Sydney, where Australia's iconic Sydney Opera House rests, attracts more visitors than the other states. NSW is a diverse hub with a variety of places to wine and dine, sightsee and many opportunities for water sports.
When people think of Australia, the first destination on their mind would be Sydney. Sydney earns the title of best city to visit in Australia because of its big-city reputation. With a long history that dates back thousands of years, Sydney is now a modern metropolis with breathtaking architectures. There are many interesting places to explore in NSW but fret not if you only have a few days. In this guide, we will highlight some of the best places to see and do during your stay.
Sydney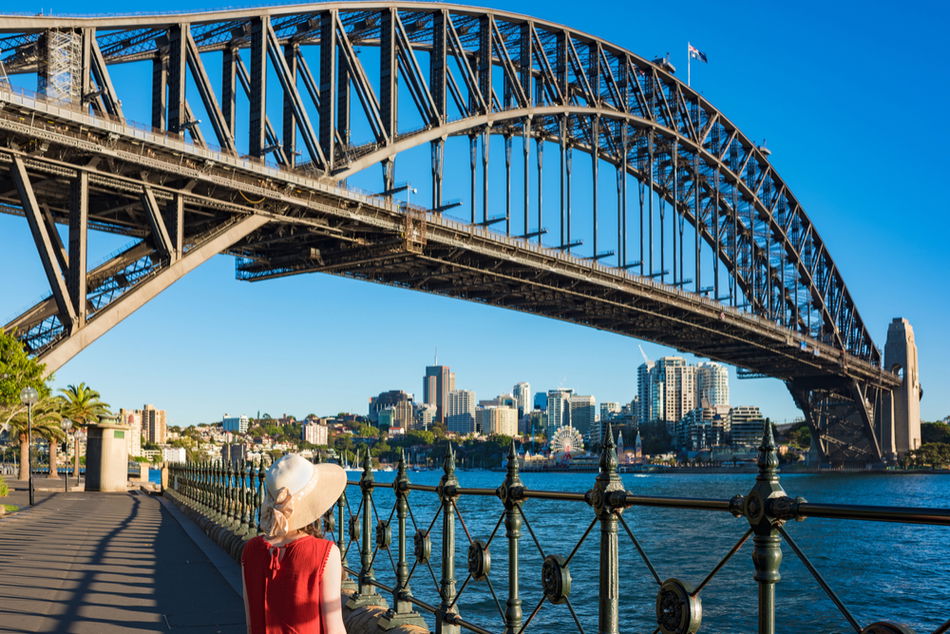 Sydney is not only known for its iconic Sydney Opera House at Bennelong Point, Central Sydney. Alongside the opera house is Australia's signature Sydney Harbour Bridge as well. You can join the bridge climb tours that are available all day and open to the public all year round. You will be able to enjoy Sydney's magnificent skyline with a gift certificate to take home with you right after.
Head over to one of the eastern suburbs of Sydney, and you will find Bondi Beach. Bondi is one of the most famous beaches in the whole country. The television show Bondi Rescue, which debuted in 2006, was also filmed at this location. You don't have to travel far to catch a glimpse of the whales in the Tasman Sea surrounding Sydney's harbors. There are many vantage points to spot these magnificent mammals without having to take a boat cruise out to sea.
Byron Bay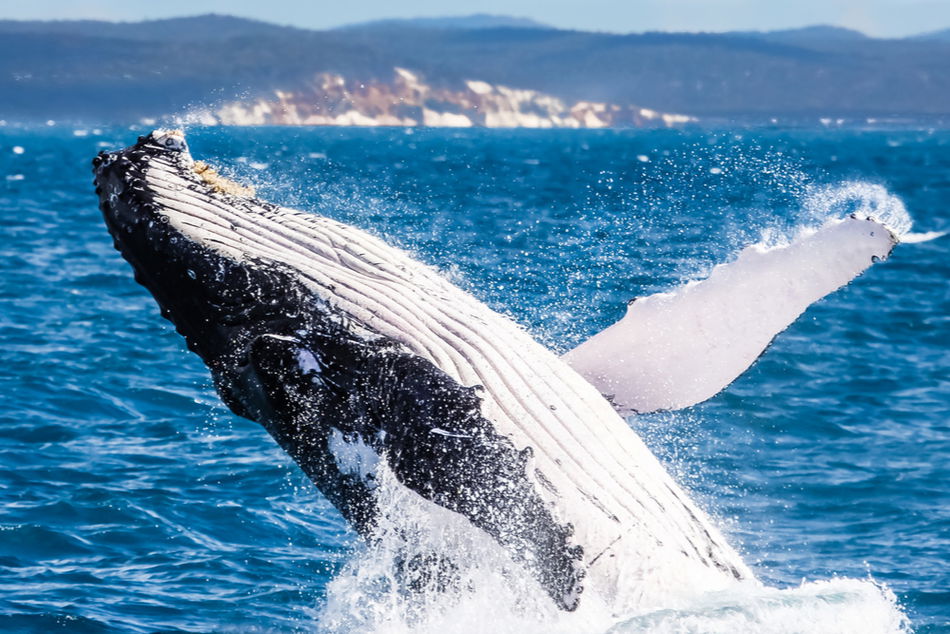 Well, Sydney isn't the only place for whale lovers. Just at the border of NSW and Queensland, an 8-hour drive up North from Sydney is Byron Bay. Byron Bay is a fantastic location for water activities as well as whale-watching (if you're lucky, you might even spot a few dolphins!).
You can learn how to surf or even partner up with a friend for a snorkeling tour at Julian Rocks. You will have a chance to swim in a rich ecosystem of hundred different species of fish and sea turtles! Paddle up with a friend for kayaking, or you can rent a bike if you aren't into water-related activities. End the day with a half-hour hike up to Byron Bay Lighthouse to catch the sunset across the horizon.
Blue Mountains National Park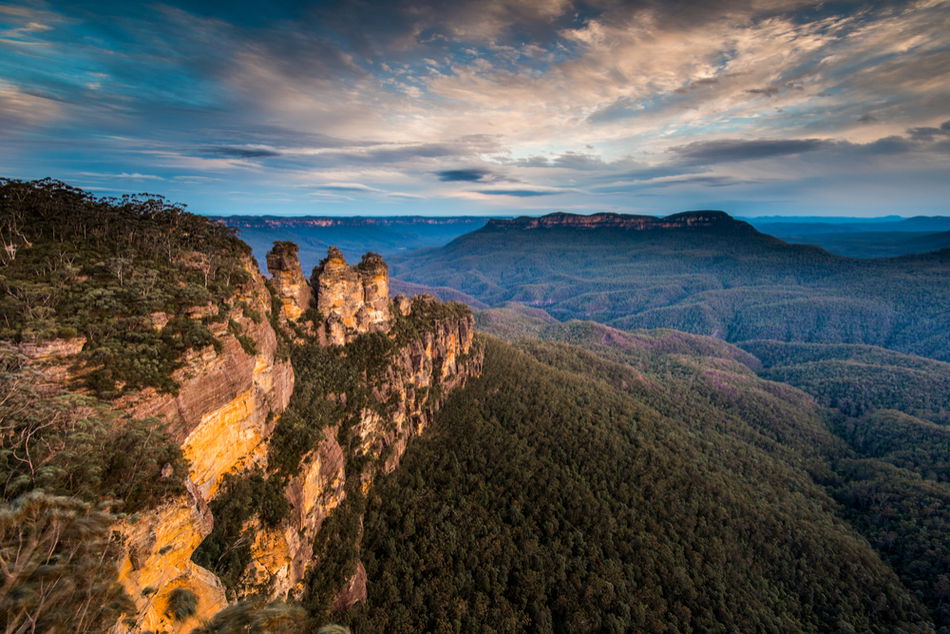 Just 80 kilometers west of Sydney, Blue Mountains National Park encompasses a large boundary of over 600,000 acres of land. The park is logged in as one of the UNESCO World Heritage sites. The Blue Mountains, as you can already guess, got its name from the blue hue eucalyptus trees emit above the canopy across the entire landscape. Judging from the vast area it covers, you probably have to spend a minimum of 4 days here just to soak in the feel of this place.
You can make your way to Katoomba, which is the chief town of the Blue Mountains district. Right here, make a day trip to Echo Point, Jenolan Caves (one of the oldest caves in the world), and the Three Sisters to immerse yourselves in the Aboriginal culture. Expect to see a lot of Aboriginal inscribing on the rocks and walls during your hike.
Legend has it, the Three Sisters sandstone structure formed due to a curse cast on three beautiful ladies, Meehni, Wimlah, and Gunnedoo. They were three young women from an ancient Katoomba tribe who fell in love with three men in a rival tribe. Their brothers who actively opposed the star-crossed lovers decided to use force to take back their sisters. Concerned for their safety, a witch doctor from the Katoomba tribe cast a curse on the sisters, turning them into rock formations during the tribe battle. Before he could turn them back into human form, the witch doctor was killed. And ever since, the Three Sisters remained at the spot as a lesson in history.
Wollemi National Park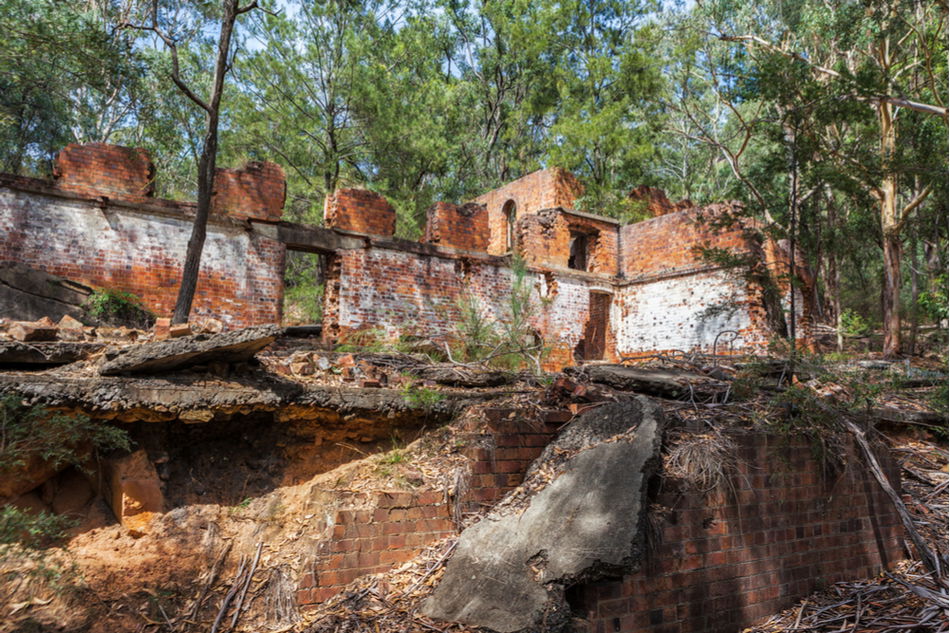 The glow worm tunnels at Wollemi is in the district of an old mining town in Newnes. Like a scene taken out from Jurassic Park, the tunnel is a 400-meter pitch black abyss in the middle of the park. The only light source guiding you along the way will be thousands of fungus gnat larvae bioluminescent glow. Just be mindful not to shine your lights on these out-of-this-world creatures, because this may ruin their bioluminescent.
For those of you who want to take a step further, why not experience camping in the Mudgee Dunns Swamp? Talking about experiencing nature on the next level huh! If you are lucky enough, you might even spot one or two native Duck-billed platypuses sunbathing along the shoreline. But remind yourselves not to feed the animals no matter how adorable they look! The swamps are just a 4-hour drive west of Sydney and also an excellent spot for fishing and canoeing as well. You might be able to catch a cod or even a catfish on a good day!
Hunter Valley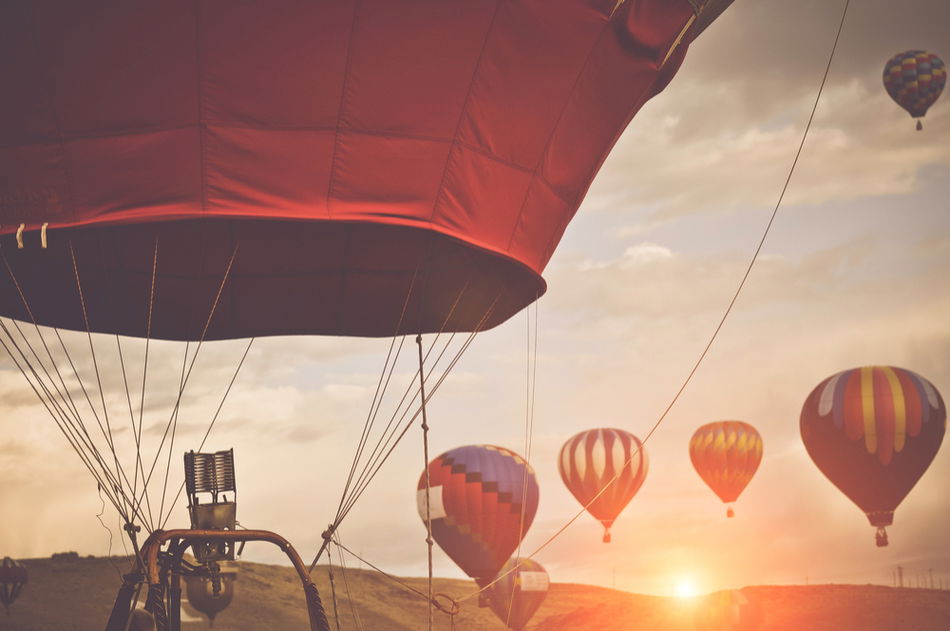 What about wining and dining, you may ask? Don't worry. We have that covered for you as well! Take a 3-hour drive north of Sydney, and you will arrive at NSW's wine country. Hunter Valley is all about that jazz. It is one of Australia's oldest wine region with vineyards that dates all the way to the mid-1800s. Spend no more than a day or two at Hunter Region for some serious wine business. This destination can serve as a perfect break from all the action and adventures going on in other parts of NSW. Even the craziest of adventure junkies have to sit back, take a break and sip some wine.
But I may need some snacks to pair with my glass of Cabernet Sauvignon. Be careful what you wish for because get prepared to be spoilt for choice! There are more than a few places of cheese and chocolate delights which you can indulge. Pick up some cheese from The Hunter Valley Cheese Factory to go with your bottle of red and you have a classy picnic feast. End your day with a romantic hot-air balloon ride over Hunter Valley's vineyards and you will have the chance to take a snapshot for a picture-perfect postcard!
SaveSave
Latest posts by Helen Hatzis
(see all)