When you were a kid, did you lie on the grass to look a-up at the sky to stargaze?
Did you know that it took nearly two decades of work and cooperation from countless local leaders, residents, and business owners to create the conditions to create the Central Idaho Dark Sky Reserve?
In 2017, the Central Idaho Dark Sky Reserve was designated America's first International Dark Sky Reserve. They join a dozen other reserves worldwide as a place where visitors can "experience the primaeval wonder of the starry night sky," according to Steve Botti, the mayor of Stanley, Idaho, and longtime advocate of the reserve. [1]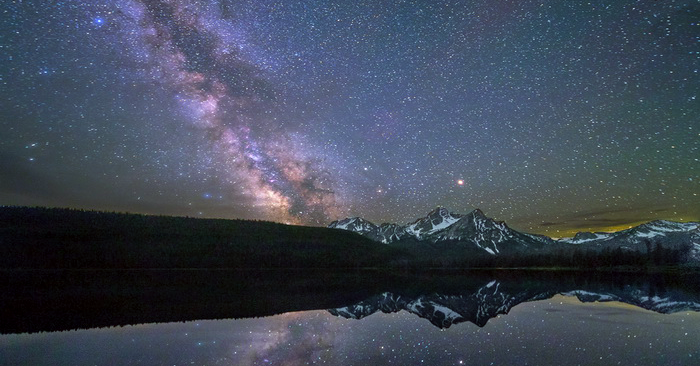 Designated reserves to stargaze
Other Dark Sky Reserves can be found in Canada, Germany, New Zealand, France, the U.K., and Namibia.
"The importance of today's achievement to the dark-skies movement in the United States cannot be understated," The International Dark Sky Association (IDA), Executive Director J. Scott Feierabend said in a statement. "Given the complexity of International Dark Sky Reserve nominations and the rigour of the protections that IDA requires for this honour, this is certainly a watershed moment in the history of American conservation."
Benefits to wildlife
The decision by IDA culminates nearly two decades of work and policy decisions by local leaders, residents and business leaders. They worked together to manage and reduce the impact light pollution can have on the region's night skies and nocturnal environment.
Supporters of the reserve say the vast area now between Stanley and Ketchum will ideally help combat the use of artificial light that adversely affects the environment. And, can have negative and deadly effects on a variety of creatures, including amphibians, birds, mammals, insects and plants. [2]
If you want to explore more articles on stargazing in the US, click here.
Travel responsibly taking only memories and leaving a near to zero carbon footprint. We are all visitors on this beautiful planet of ours. Let's treat it and all inhabitants with love and respect!
Latest posts by Helen Hatzis
(see all)