There's a lady who knows… Did you know that there is a stairway to heaven in Colorado? And apparently it's only 2,700 to reach the top? Okay, so it's not 'the' stairway to heaven but close enough. For those of you who aim to do 10,000 steps-a-day, this is a piece of cake! Manitou Incline in Colorado (Manitou Springs) is where you'll find a piece of heaven. When you get to the top, the views are absolutely breathtaking.
Long ago, it was once used to house railway tracks and had a cable car to transfer pipeline materials to the top of Pike's Peak. Unfortunately, it was damaged by a rockslide destroying some of the rails. And, it eventually switched to what you see today, a tourist destination used mostly by hikers but all are welcome. And it's free!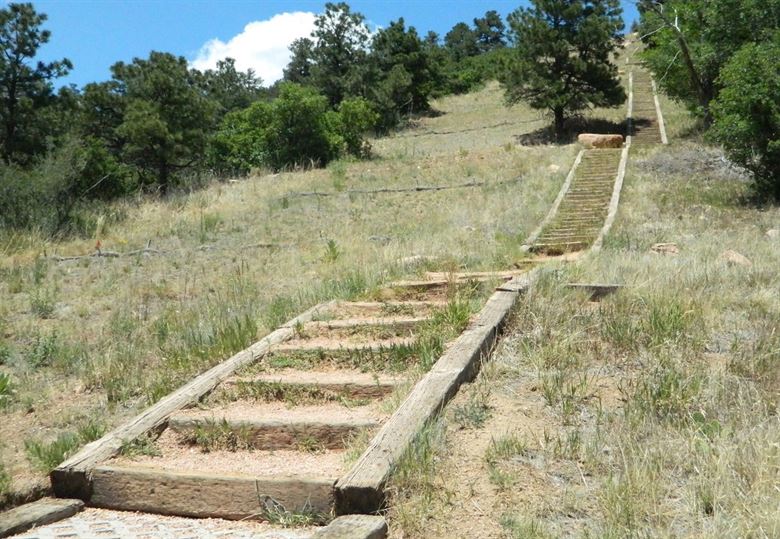 Details of the Trail
2,744 steps
2,000-foot elevation
mile's worth of high-intensity climbing
trip back down is via a different path known as Barr Trail
open 7 days a week
from April 1 to October 31 from 6 AM to 8 PM
November 1 to March 31 – 6 AM to 6 PM
Parking is $10 at the Barr Lot
444 Ruxton Ave., Manitou Springs, CO
So either get right to it, or start spending some time on the stair master. This is an amazing opportunity not only for your health but think of the beautiful photos you'll capture from the summit. And let's not forget the bragging rights! Lace up those boots and climb the stairway to heaven in Colorado!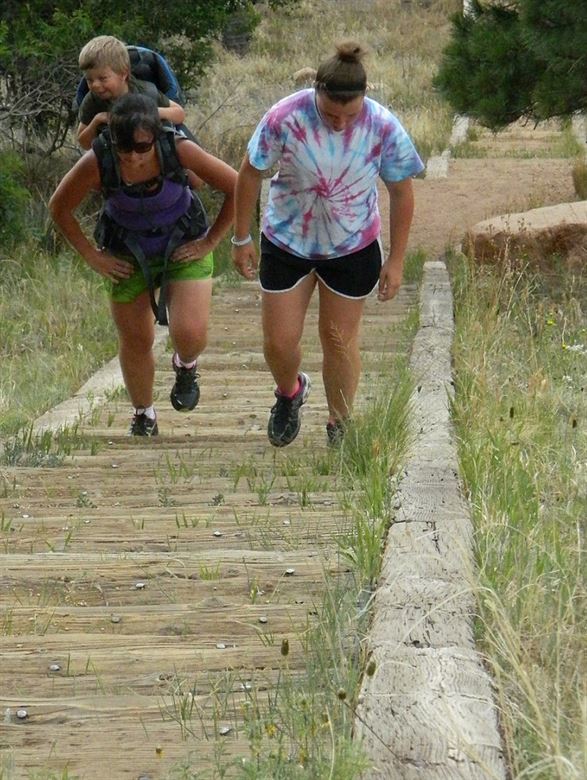 Travel responsibly taking only memories and leaving a near to zero carbon footprint. We are all visitors on this beautiful planet of ours. Let's treat it with love and respect!
To learn more about the Manitou Incline in Colorado, click here.
Latest posts by Helen Hatzis
(see all)