I knew little about Chicago. I was unaware of the greatness and uniqueness that lies within the city, and it hit me like a brick. Chicago was refreshing because it was a place so passionate about its surroundings and so proud of what it had to offer.
People of Chicago want you here – they want you at their restaurants and their theaters and on their streets because they know how important it is to be a part of. Here is how Chicago inspired me and why it's worth a visit.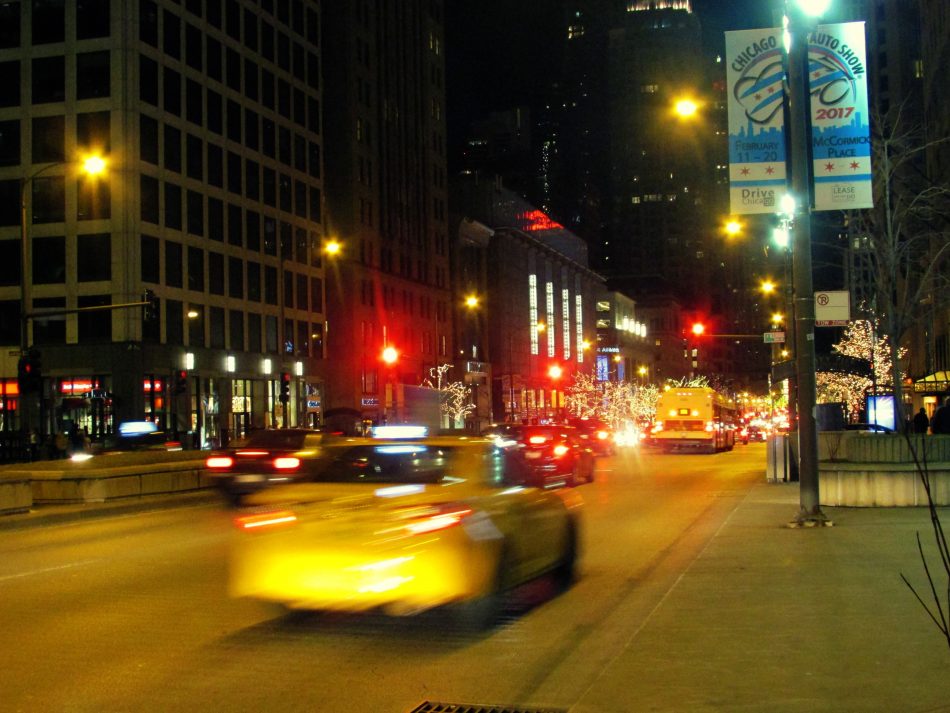 The Creative Buzz in Chicago
What's your kind of art? Are you open to exploring your interests? With over 300 theaters across the city, Chicago citizens take their art seriously. Critics offer notes of encouragement and constructive criticism rather than a teardown session. Every show, play, opera or musical we went to was sold out. The tickets are affordable.
I never thought Opera would be my kind of show but the luxurious theater and helpful people made the experience so much more than I expected. It let me be open to appreciating an art form I hadn't experienced. I sat next to a kind woman who told me Chicago was the best city for artists and she was from Paris, so I knew Chicago must be full of excitement and opportunity. The president of Broadway said to us: "Chicago doesn't want to be like New York, Chicago wants to be like Chicago."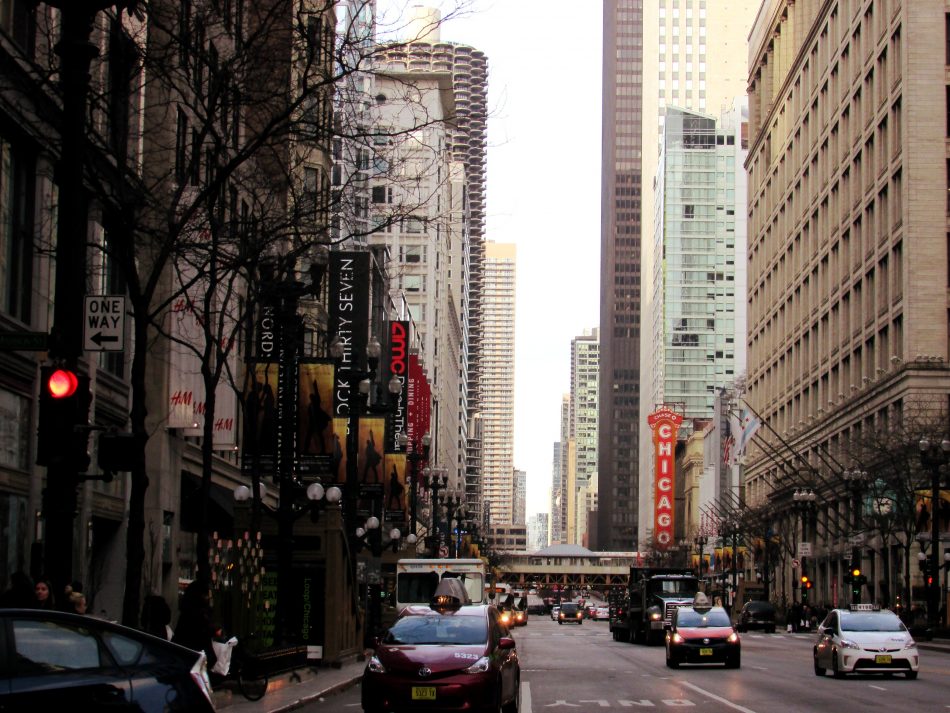 Food, Food, and More Food
Eating is an experience here. With a Pizza joint almost every few blocks, it's obvious how important food is to this city. No one is shy about having an exquisite meal here, and with all the choices it's very easy to find what you're somewhere delicious to eat. The creativity that lives in Chicago drifts into their food scene too. With restaurants like BellyQ and Ema, you're guaranteed to eat something you've never tried before and not be disappointed.
Chicago food is an art, and it's never done creating. The city loves to pull inspirations from different cultures and turn food into their masterpieces. Even if you're a bit hesitant to try new food, the people of Chicago are so passionate about eating that opening yourself to try different tastes and flavors is just part of the experience.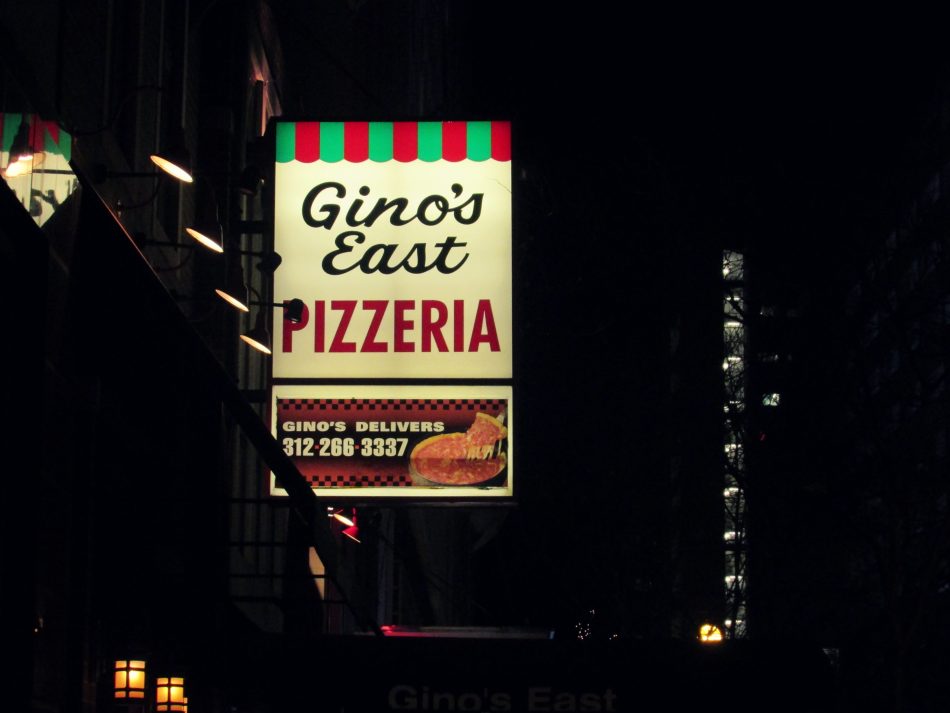 If you're looking for the best deep-dish pizza in Chicago, I highly recommend Gino's East Pizzeria. The staff is extremely friendly, and they feature unique Chicago beer and arrays of different deep-dish pizza plus as an option to build your own. Every restaurant is very proud of their Chicago roots. With several breweries in the city, finding a good Chicago beer to fit your desire is more than easy.
Keeping Jazz and Blues Alive
The Green Mill Cocktail Lounge is the oldest continuously run Jazz Club in the world. Al Capone used to spend a lot of time here as well as other big names coming to see the best jazz in the city. More than a few people recommended this place to us and it did not disappoint. Inside, it looks like the 1930s. The drinks are cheap, and the music is fantastic. A jukebox played music from the past as the band set up, and I could feel the greats of the past still echoing off the walls. Icons such as Billie Holiday played in this very lounge. They've got 107 years of stories.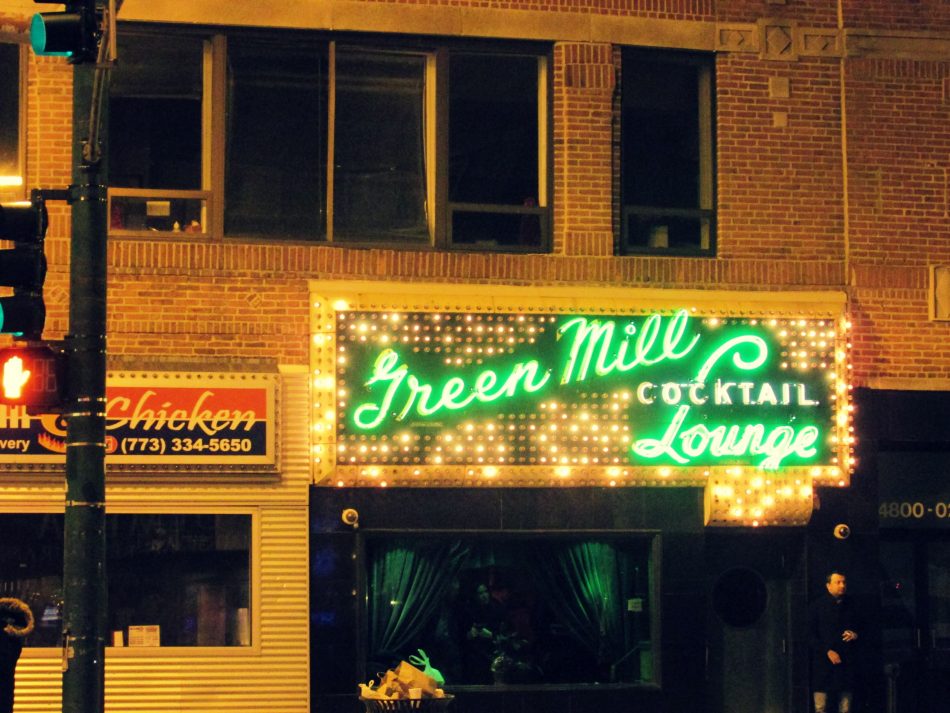 Chicago is known for the blues. Many of the great music makers of the 20th century emerged from this city. They leave behind hope for next generation's big artists, and the excitement never ends. Blues clubs are a well-known part of Chicago, and even though the scene is getting minimal, it still grasps to its' roots. Muddy Waters and Buddy Guy come from this city and spent time walking around and performing all over Chicago. It's a music scene that has evolved but still pays heavy homage to the greats of the past.
Get Wandering by Foot
Architecture in Chicago is another monument to the creativity the city blooms in. It's one of the highlights the city is known for, and millions of people come every year to take Architectural tours and see the city from the Willis Tower (once Sears Tower.) Places like the Palmer House, an iconic hotel from the 1920s, is packed with stories from the past and full of beautiful pieces like a Romeo and Juliet statue, chandeliers, decorative ceilings, and doors.
The glamor from another time is kept up and available for people from this generation to experience. The preservation of this city's work is incredible, and they know how to take care of it. Get out, wander around and marvel at all the city is. You never know what you could stumble upon here.
Mark Twain once said about this city, "She is novelty, for she is never the Chicago you saw when you passed through the first time." I highly recommend visiting and taking your time here. With so much to see and do, inspiration will come at you from all directions. Where are the hidden gems of my city? Chicago made me excited to discover, and to do a little wandering in my town.
Latest posts by Helen Hatzis
(see all)