Hong Kong, a city world-renowned for its shopping. Home to some of China's largest shopping malls, the city oozes all things fashion. From couture and high-end to vintage, barter-friendly markets overflowing with economically priced goods, the city showcases it all. To ensure you get a taste of everything that the metropolis has to offer, do not miss these five locations to satisfy all of your shopping and souvenir needs, from the latest trends to the best bargains.
1. IFC (International Finance Center)

Situated conveniently in the heart of the Central district, the IFC boasts excellent harbor views from its rooftop and offers a prime location to take in the nightly light shows played across the city's skyline. All four levels of the mall burst with the latest luxury brands. The mall includes a movie theater, as well as stunning seasonal art exhibits. Footbridges also connect the IFC to The Landmark, which offers additional boutique shopping. For the hungry shoppers out there, the mall isn't just a haven for clothing and accessories. Serving up coffee, fast food, a fully stocked grocery store, a Ben n' Jerry's shop, and even two 3-Michelin starred restaurants, the extravagant mall leaves little to be desired.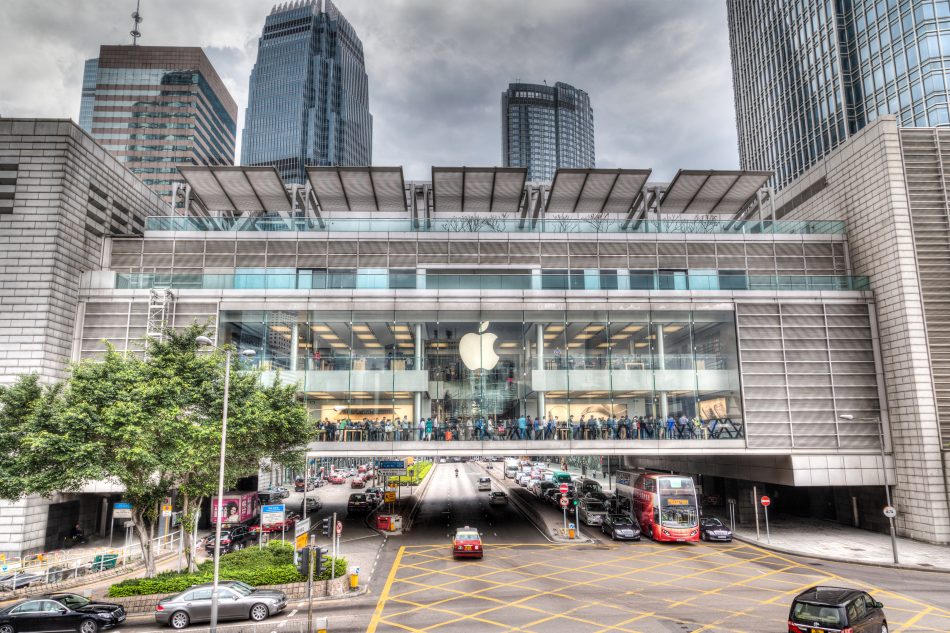 2. SOGO, Causeway Bay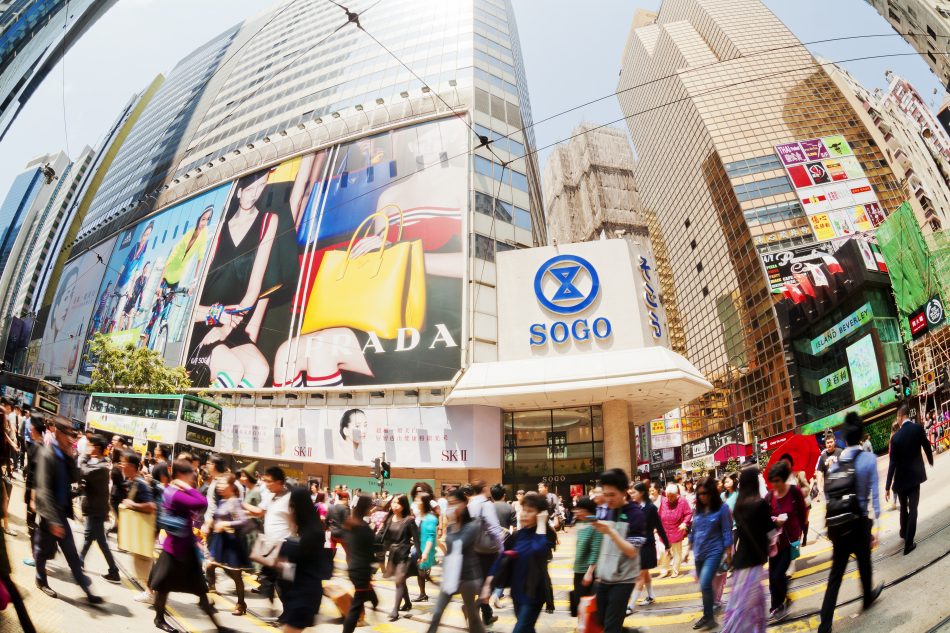 Hong Kong's Times Square (or Causeway Bay), known as the popular home to a plethora of mid to high-end shopping options. SOGO, located only minutes from the Causeway Bay MTR station, stacks nineteen floors of stellar shopping. The department store aims to please with an array of household items, children's clothes and toys, obscure Japanese brands and rare streetwear. It also holds electronics, as well as health and beauty products. If shopping with a budget, be sure to check out the ninth floor Event Hall for daily sales.
3. Stanley Market

When it comes to Hong Kong's market scene, Stanley easily claims the title as the most famous. Amongst locals, the most popular mode of transport to the market (as it does not appear along the MTR line) comes in the form of double-decker buses (catch the 6, 6A, 6X, 66 or 260 from several convenient locations). The journey is also visually rewarding, providing exquisite beach and mountain views along the way. Stanley Market serves as a sort of middle ground between the city's most inexpensive shopping and it's most lavish. Known best for its wide selection of souvenirs and original artwork (predominantly depicting Hong Kong landscapes and Victoria Harbour), the market also offers clothing and accessory shopping for both children and adults.
While less expensive than most malls within the city, Stanley is known to be the least bargain-friendly market. Due to high tourist influx, prices here are steep, and thus vendors are notoriously unwilling to barter.
4. Prince Edward Market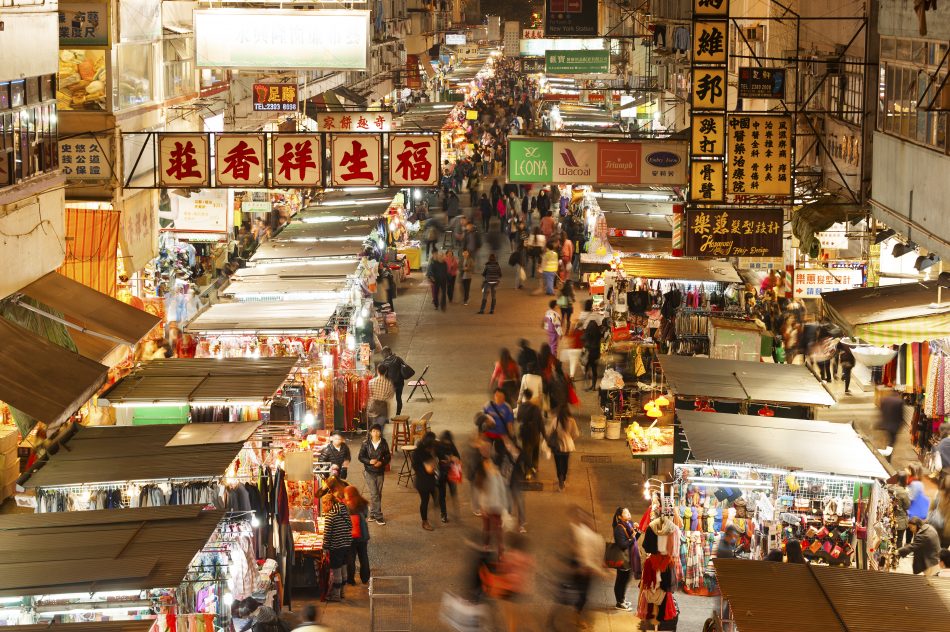 One of Hong Kong's lesser-known markets, finding it can prove to be a little tricky. Once at Prince Edward MTR station, disembark from exit B2 and follow the signs for Mong Kok Police Station. At street level, make a left and sneak down a narrow alleyway pedaling live fish and sea creatures. On the other side, travel through a small city park, where you are likely to find locals partaking in Tai Chi or enjoying some meditation, and find yourself at the mouth of the market. Prince Edward's stalls and storefronts line the streets for four city blocks, organized into four separate lanes. Children and baby necessities, pet accessories, towels and linens, electronics, and other household goods become concentrated down the middle lanes. The clothing and accessory storefronts line the sides. The market is also touted for its many outdoor food cart options.
Prince Edward's vendors usually prove susceptible to bartering, but it varies from stall to store. The market also offers an enormous range of clothing, shoe, and jewelry options. At certain times of year some shops even offer up bin sales, wherein items mark as low as $1.00 USD
5. Ladies Market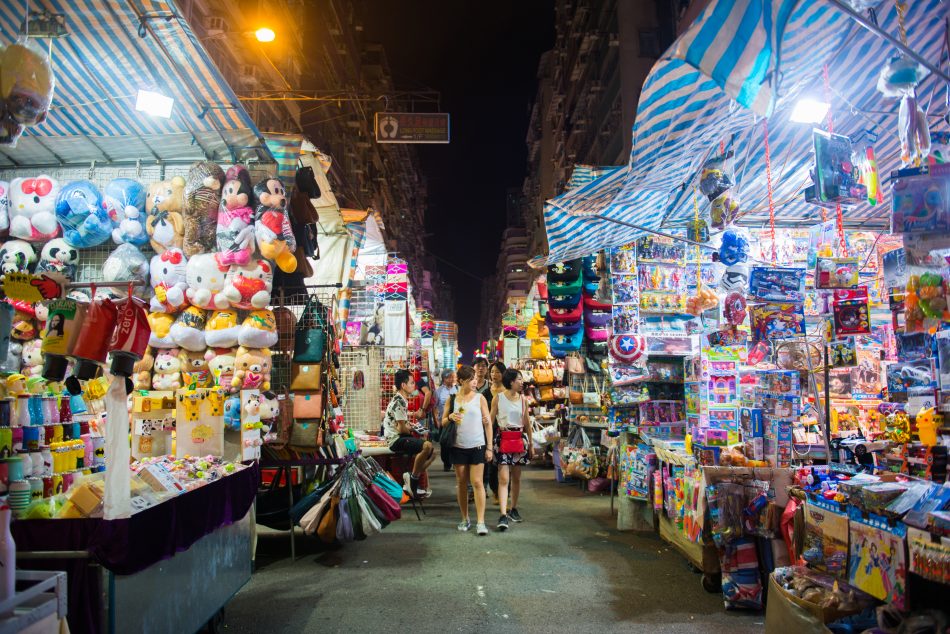 Not to be misled by the name, the Ladies Market sells a myriad of goods and is not gender exclusive! The market is almost as notorious as Stanley and is easily found. Lining about five city blocks along Tung Choi Street in the Mong Kok district, the stalls overflow with clothing, shoes, remarkably accurate counterfeit bags, brand new technology, and much more. All of which sell at competitive prices for the barter savvy. Similar to Stanley Market, the vendors here are very accustomed to tourism and will attempt to charge you top dollar, particularly if they know you aren't local. Dissimilar to Stanley, each and every stall is willing to (and should be) bartered with. In addition, as a general rule, offer the vendor 1/4 to 1/2 of their initial asking price and go from there.
Insider tip: Prince Edward Market and the Ladies Market are only separated by about a seven-minute walk or by one stop on the MTR. If in the city for a limited period, try to see both in one day!
Latest posts by Helen Hatzis
(see all)