In one of the world's most densely populated metropolises with over 13.5 million people, where does a bewildered traveler begin? Tokyo offers world-class shopping, cuisine, nightlife, arts, and is extraordinarily rich in culture! From start to finish, a trip to Tokyo will whisk you away into a vibrant sensory explosion of color and light!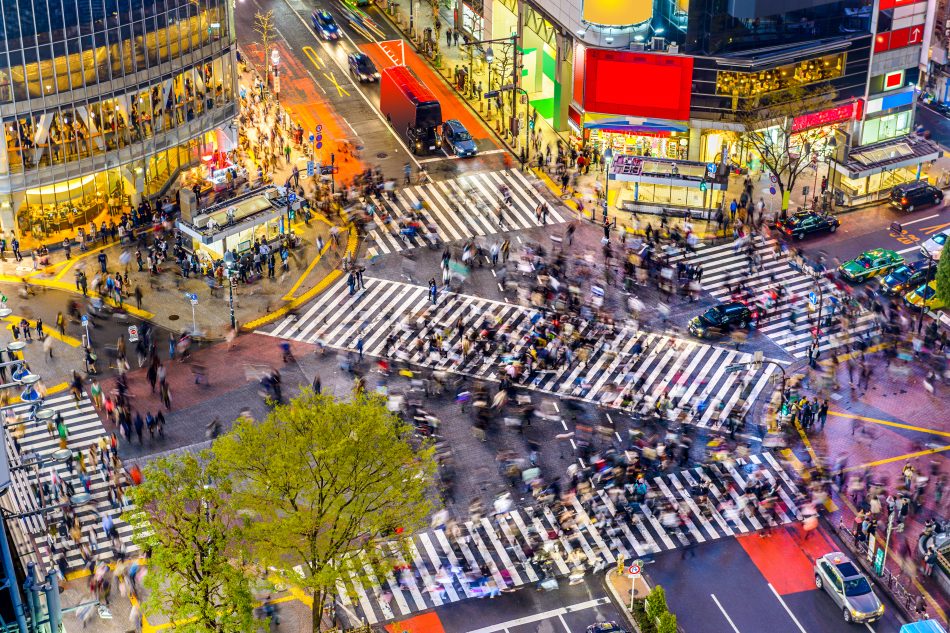 1. Cherry Blossom Parks
Tokyo's spectacle of cherry blossom trees (or Sakura), the country's national flower, decorate the entire city in stunning pink hues. Should you be lucky enough to find yourself in Tokyo in the springtime, prepare to enjoy dozens of festivals celebrating the trees' breathtaking annual bloom. Year-round, be sure to look for the trees showcased in staggering numbers at any of the popular local parks, such as Ueno Onshi, Asukayama, or lining the Meguro River.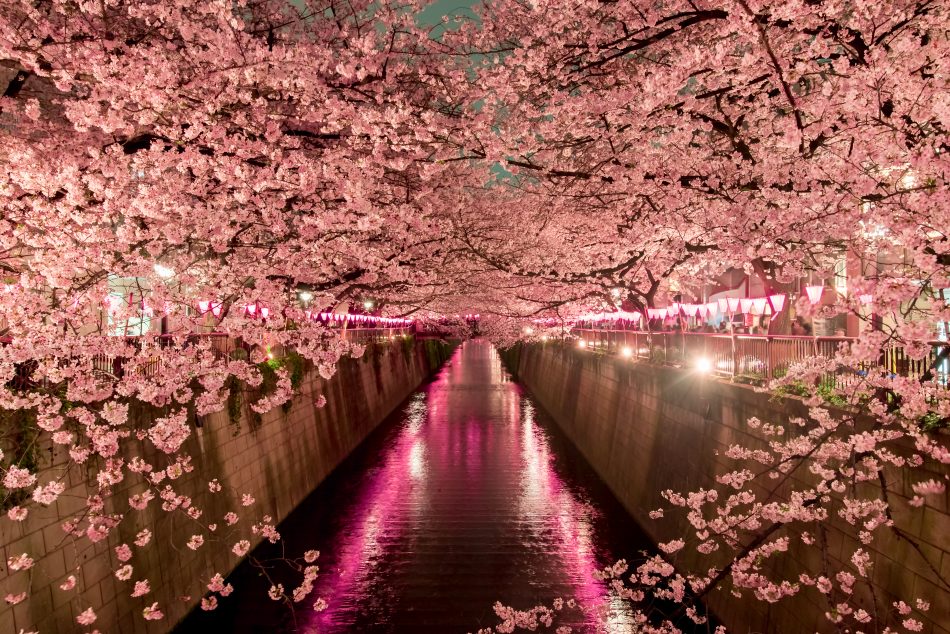 2. Harajuku District (Takeshita Street)
Music, costumes, shopping, and a magical concentration of bright colors! Harajuku is not to be missed. Whether you're looking for a snapshot with a sailor moon impersonator, in search of original souvenirs, or are looking for jewelry of any style, Harajuku has it all. The experience is such a sensory one that it can be enjoyed simply by walking through.
Tip: If you want to bring back a truly original souvenir, be sure to check out one of the city's condom shops (the facade design will make it pretty clear you're at the right spot). There is one in walking distance of the Harajuku district. At worst, its a funny opportunity for a photo. The merchandise includes an arsenal of hilarious condom-related items.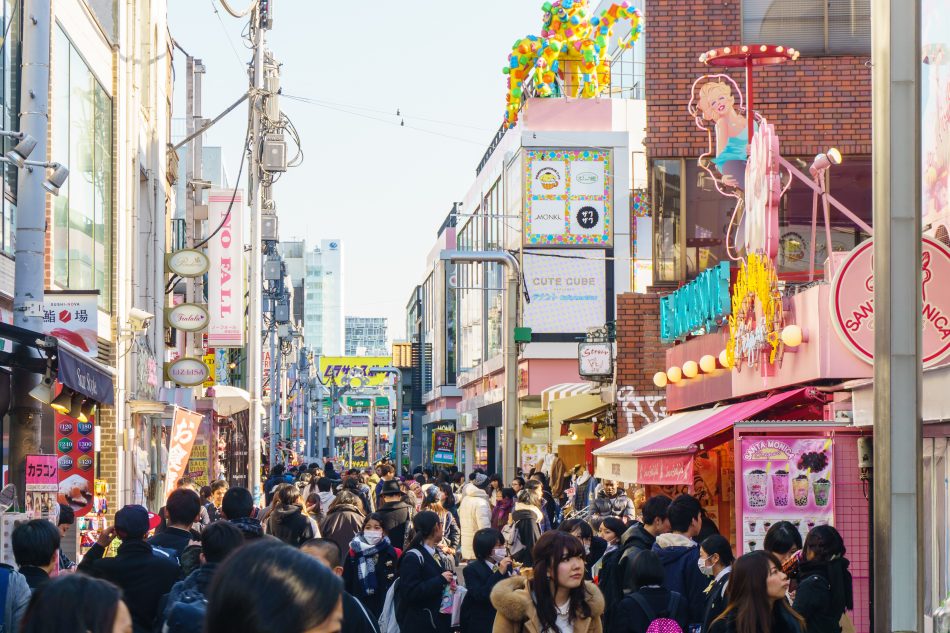 3. Sumo Wrestling
During January, May, and September, Tokyo's National Sumo Hall (Ryogoku Kokugikan) hosts fifteen different day events of sumo wrestling. The events are very popular so if you hope to go in the evening (particularly on the weekend), plan to get tickets in advance! If not, tickets are fairly easy to come by for morning and afternoon matches. You will also find the stadium quieter and less crowded at these times if you prefer to avoid the hordes. The events involve traditional garb and authentic sumo practices. Try to catch the rikishi parades that occur at the start of new rounds – they truly add to the experience and the spectacle!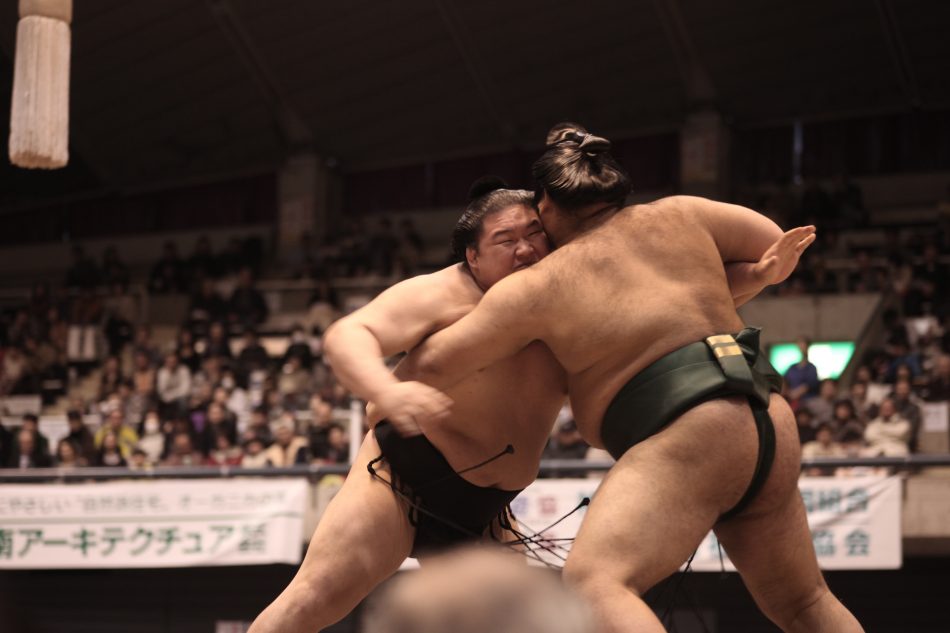 If you don't happen to be visiting during these three months, don't worry. There are several other tournaments and shows you can watch that take place throughout the year. While they may be smaller scale, they are still sure to impress!
4. Shibuya Crossing
The Shibuya intersection is an easily recognizable one! The extraordinarily busy junction has been used for countless pieces of western media. Here, when the traffic lights change, they all change at once and pedestrians simultaneously surge into the streets. Foot traffic is fast, abundant, and chaotic. Exit the central Shibuya Station and enter the madness! The experience is particularly exciting around the rush hour but is usually busy at any time of day. The crossing is a common part of many local's daily commute.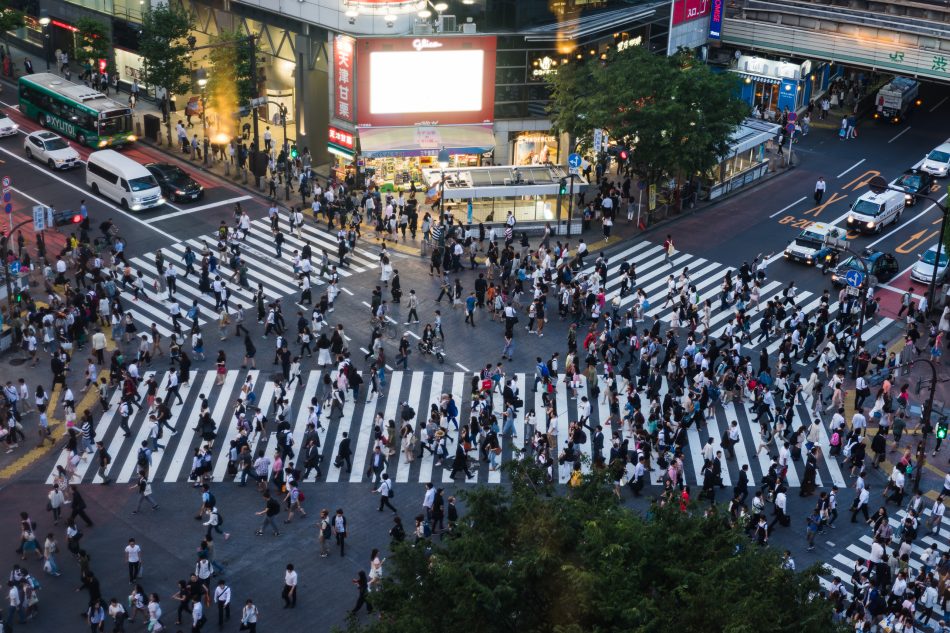 As an added bonus, the destination doesn't only offer an exciting crosswalk. You will also find Shibuya 109, a popular mall across the street and the Tokyo Food Show connected to the Shibuya station.
5. Ebisu
Ebisu is a trendy neighborhood in Shibuya-ku. While Tokyo is well-known for its plethora of fantastic high-end dining options, take a journey off the beaten track. In Ebisu, you will find lots of Japan's 'salarymen' (people of the business world), trendy youth, and most importantly – amazing food! Spending an evening here gives you an authentic Tokyo experience. The bars and restaurants all have lengthly drink menus (with lots of sake), and many are filled with chain-smoking patrons. While you can't smoke in the open air of Tokyo (you'll find smoking rooms/pods on the street for the public), you can freely smoke in most bars and restaurants. This may make it less appealing, but brave the smoke! The experience you take with you and the cuisine you try will all be worth it.
Tip: If you can, bring a local with you. English is less widely spoken than one would imagine around Tokyo. Particularly in the less touristy areas.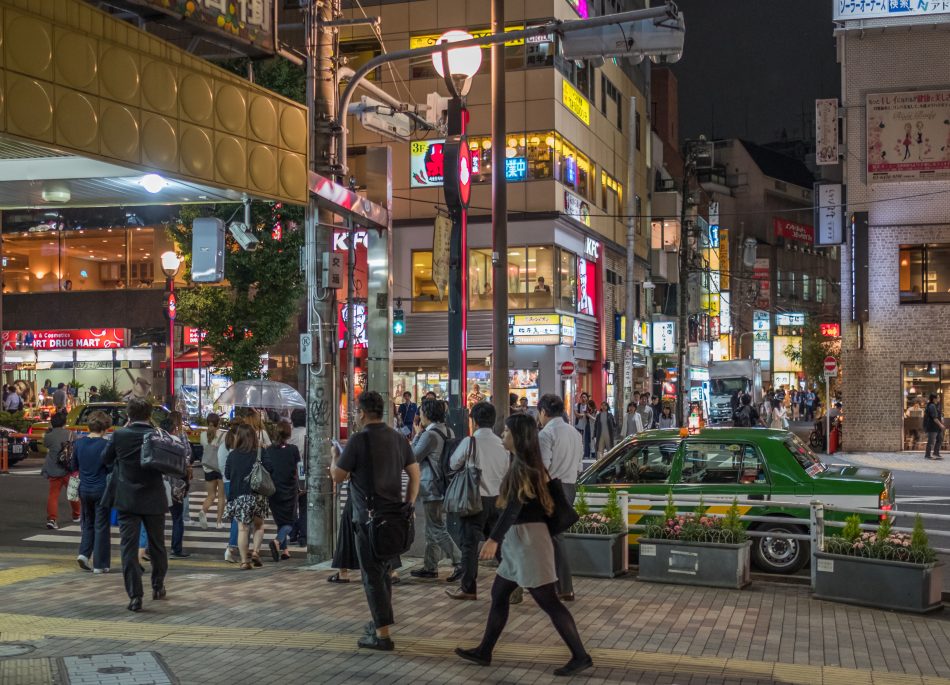 SaveSave
Latest posts by Helen Hatzis
(see all)