South of Vatican City, the medieval neighborhood of Trastevere is blooming with Italian culture and fun. The winding cobblestone roads and the beautiful, green ivy wrapping the buildings make every walk outside your door a lovely one.
1. Close To Sightseeing
First of all, many of the great reasons there are to come to Rome involve some getting around. Walking is the best choice if you want to soak in the area, and with the Coliseum and Trevi Fountain only a half an hour walk from this neighborhood, it's therefore within very easy access.
Trastevere is very close to the River Tiber and as you walk to your destinations, you get to cross the beautiful bridges of Rome. It's a pretty view over the river, and at night time the lights along the river make for an even more breathtaking view.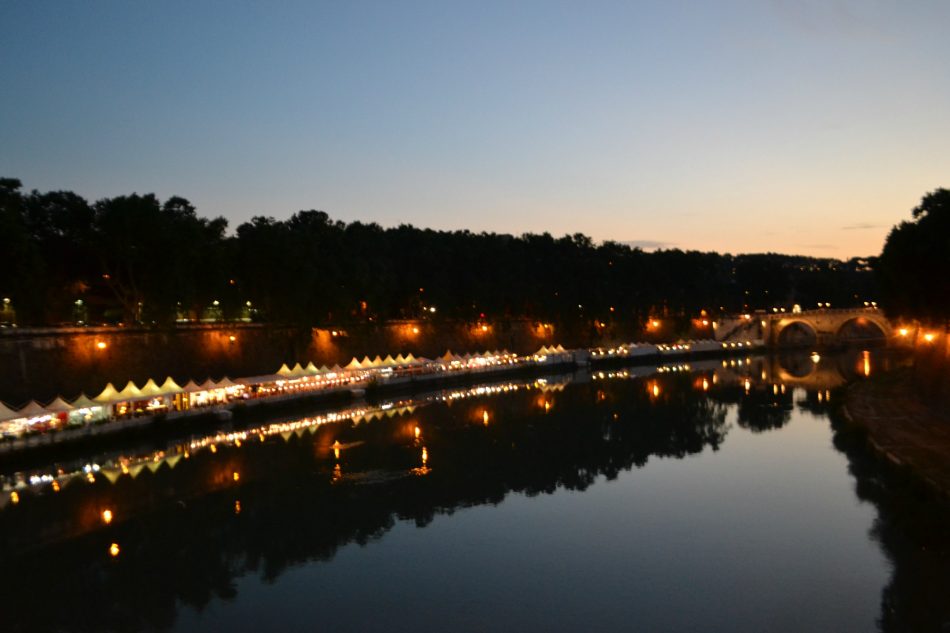 2. The Nightlife
Piazza Di Santa Maria comes alive at night. Families, couples, and young adults gather to chat, have drinks, dance and watch the street performers. Surrounded by restaurants and pubs with outdoor seating, you can look at the excitement from afar if you'd wish. The dim lanterns of the restaurants and the bright moon reflecting the cobblestone adds an ambiance that feels European and free. People gather through the alleys of this area, busking, singing and dancing, and it's quite an experience to be a part of – seeing smiling faces and beautiful music makes for a terrific evening. When you stay in this area, excitement is very close to home.
A summer hot-spot in Trastevere is Piazza Trilussa. Right across from the river, it's a popular meeting area. Mini concerts play here all during the summer. People gather with their bottles of wine and sit on the steps. It's a great area to meet friends of all ages, and to relax while staring at the river. Due to being surrounded by restaurants and bars, it's a great spot to wander, eat and then come back.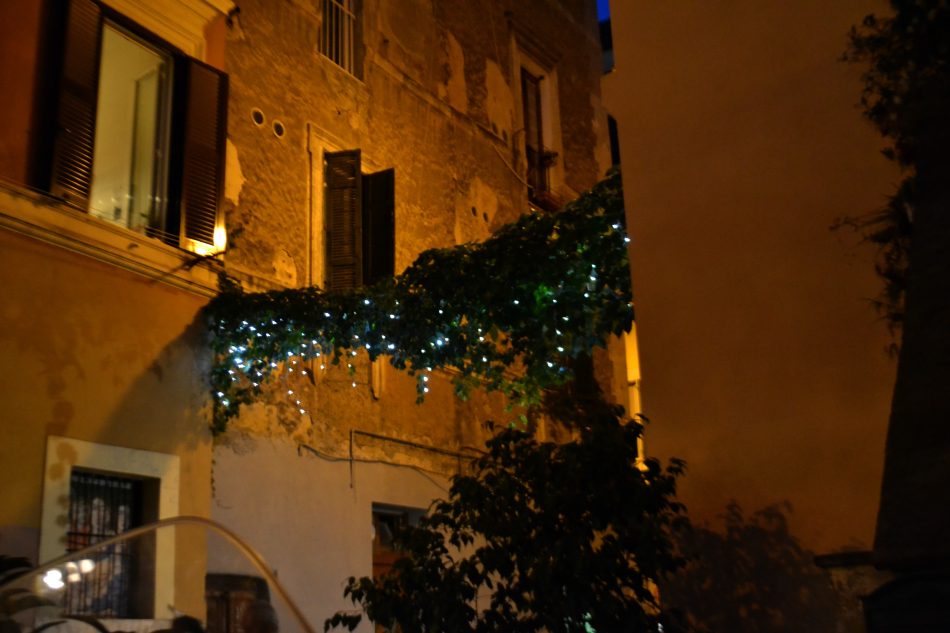 3. Pubs and Restaurants Full of Character
Locals love Trastevere, therefore many of them flock here to experience the nightlife and for the impressive amount of craft beers. In this area, you can find reasonably priced lunches that are delightful and filling. Many places offer deals such as a bottle of wine, two salads, bread, and cheese and meat platters. In conclusion, it makes for a perfect meal at any time of the day, no matter if you've been on a long walk or are about to start one.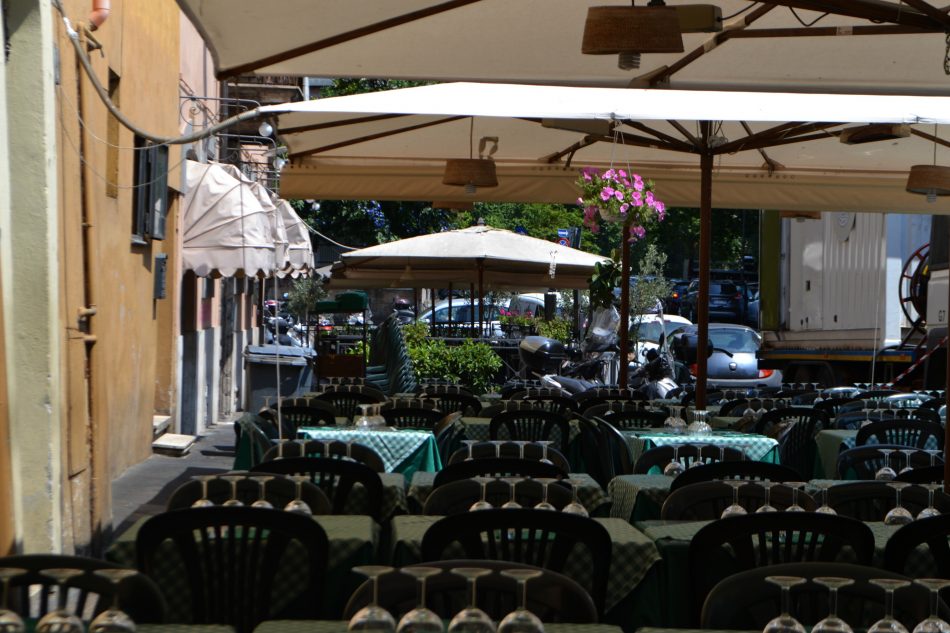 4. Street Performances and Street Art
Italy has a beautiful range of street art. In Trastevere especially, artists have made their mark in this neighborhood. Every corner you turn you are bound to find a little surprise on a building.
Impressive acts come to gather at Trastevere in the night time. Fiddle bands, rock and roll bands, people swallowing fire, clowns and dancers are some entertainment you will see in the piazzas and streets. They bring much excitement to the area and are loved by tourists and locals. Therefore, don't be afraid to dance or sing along and get involved.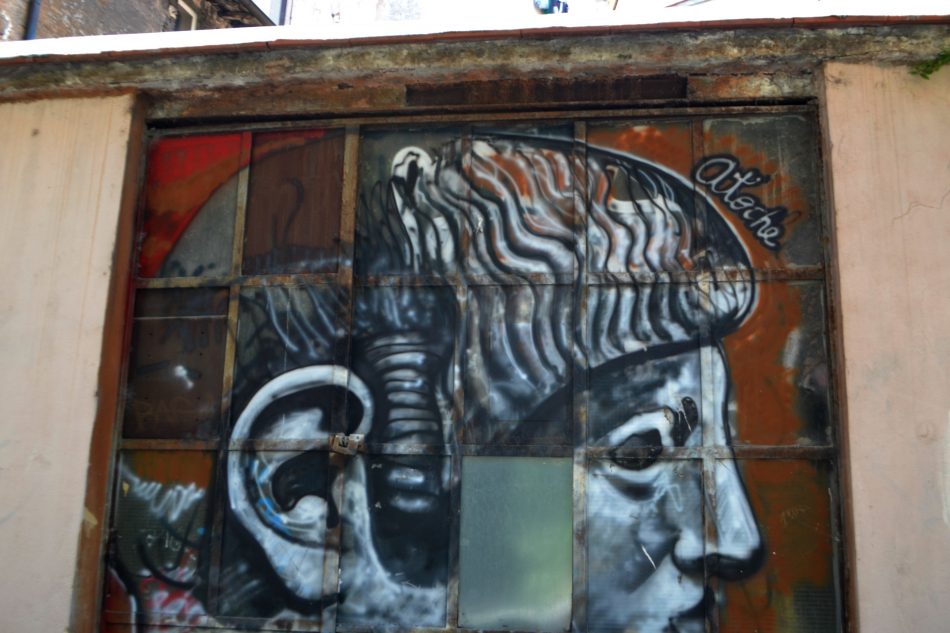 5. Unique Shops
If typical overpriced souvenir stores bore you, this neighborhood is full of shops and street vendors that sell memorabilia, jewelry or decorations that will be worth your money. Sterling silver jewelry for reasonable prices and local crafts are things you can purchase from kind vendors while shopping.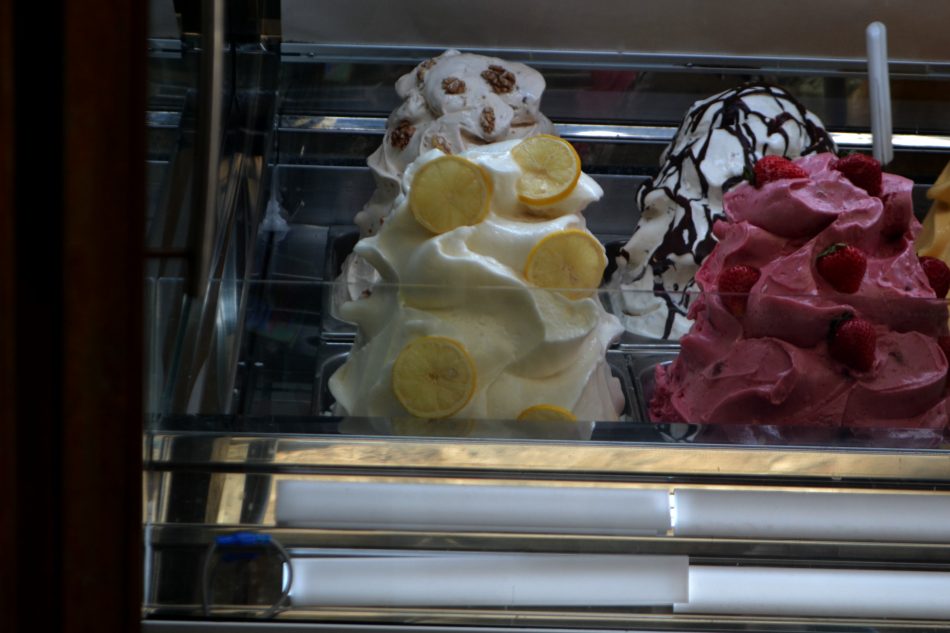 Of course, in Italy, trying Gelato is a must. Finding an ice cream shop is not a hard task especially in this neighborhood. Try Gelateria del Viale for excellent service and a variety of flavors and toppings, it's not overpriced and the taste doesn't suffer because of it.
In conclusion, Travestere is a piece of Italian heaven. As a result, you will not regret making this your Rome home. There is so much excitement right outside your door. It may be a little difficult to leave the steps of your warm, artsy and inviting neighborhood.
SaveSave
SaveSave
SaveSave
SaveSave
Latest posts by Helen Hatzis
(see all)