If you could simplify your travel planning, and save time and money, would you? Of course! And the good news is that you can.
Plenty of websites exist for the sole purpose of simplifying your trip as much as possible. From cheaper plane tickets to easy-to-book hotels and rental cars, these sites have you covered. They won't help you figure out where to go (that's what we're for!) but they'll definitely help you get there in the most stress-free way possible. You won't have to worry about all the logistics of planning, and can enjoy your trip in peace. Here are three great ones to get you started: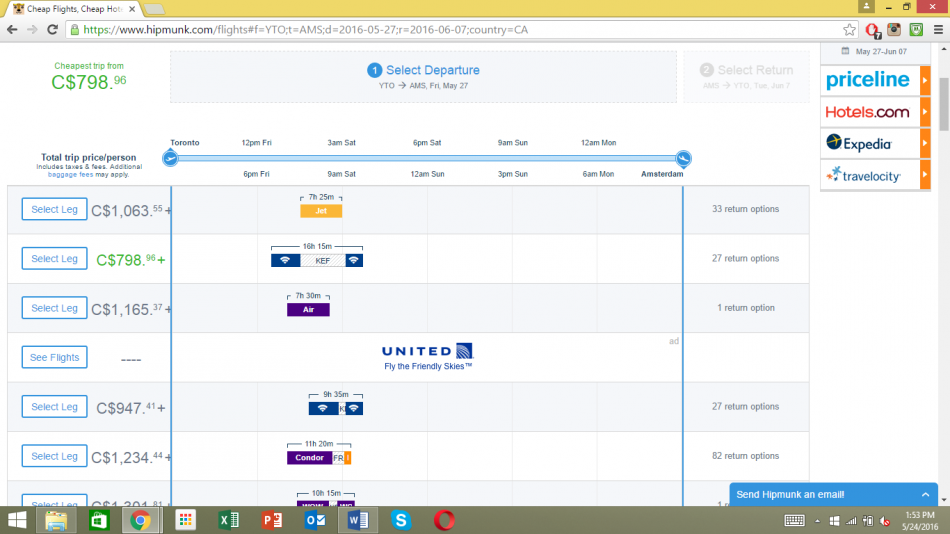 Hipmunk was one of the first traveling websites to focus on making the whole process of booking a flight simpler. Their easy-to-navigate website exemplifies simplicity, and the layout is designed specifically to help find you the cheapest flight possible. They highlight the most affordable flight in green, and also offer rate comparisons with other popular travel sites like Expedia and Travelocity. They even add fare alerts that are constantly being updated to let you know about any price drops that are happening in the moment.
Hipmunk also helps you plan for convenience. You know right away how long each flight will be, where you will have layovers and how long they will be, and even if your flight will have WIFI access. Hipmunk has also recently added hotel price comparison to its utilities, so convenience is closer now than ever.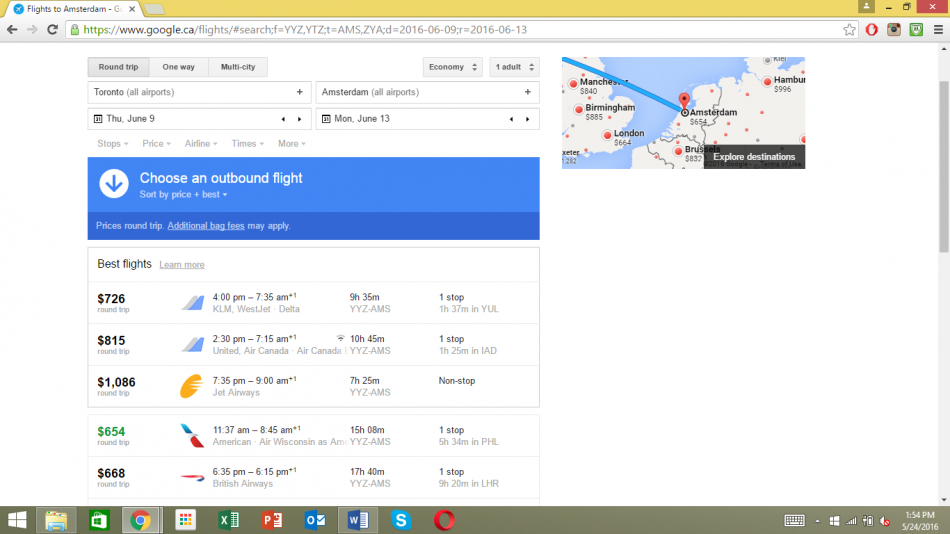 Google Flights is possibly the best traveling website for people who are just beginning to dabble in the world of trip planning. It has a simple, minimalist design and used to the Google Drive interface will feel right at home. At the press of a button, Google Flights allows you to distinguish between round trip, one way, and multi-city flights. The three best available flights, in terms of both price and convenience, are also grouped at the top of the list so you don't have to scroll through dozens of options to find the best ones.
Google Flights also allows you to distinguish between economy, premium, business, and first-class flights so you can choose according to your price range. It will even put a price cap on your list of options if you are really on a budget. The front page features a variety of discount destinations and travel deals, making Google Flights perfect for anyone looking for simplicity and savings.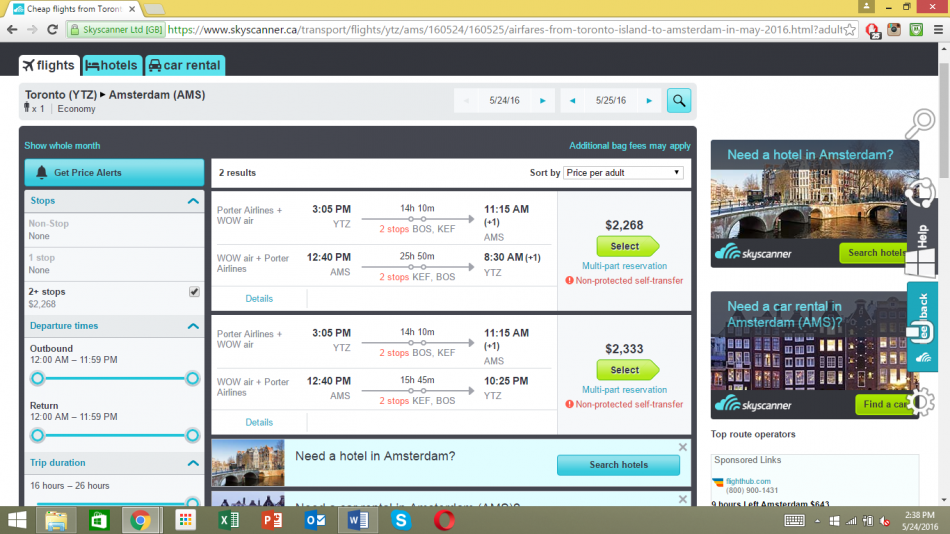 Skyscanner is another easy-to-use travel website that provides you with deals on flights as well as hotels and rental cars. Its major focus is on affordability, so although it may not provide as many details or as much information as other websites, it will always make sure you're saving the most money possible. One thing this site does really well is find ticket combinations, which is an option that is non-existent on many other travel websites and can quickly become very complicated to do yourself.
Latest posts by Helen Hatzis
(see all)