Located in the heart of the Kawarthas, along 2,000 feet of shoreline of Stoney Lake lies Viamede Resort.
This 165-acre landmark built in 1885 was purchased in 2010 by Ben Sämann. With his education in Hotel Management and a strong family background in the hotel and restaurant industry, Ben is focused on restoring this gorgeous property to its former glory.
During my visit, I was among a fortunate group of travelers to enjoy Viamede's first winter season. For many years, the resort was seasonal, open only for the summer. And, with Ben's fresh outlook and charged personality, he has not only changed the vibe of the resort but has maintained a staff that boasts working at the resort for at least five years. There is something to be said when you return to a destination and the staff is still there. It is akin to visiting your extended family. Viamede is a lovely getaway for anyone: the solo traveler, couples, families and the 'guys' or 'girls' getaway. You can organize an action-packed or laid back stay.
EAT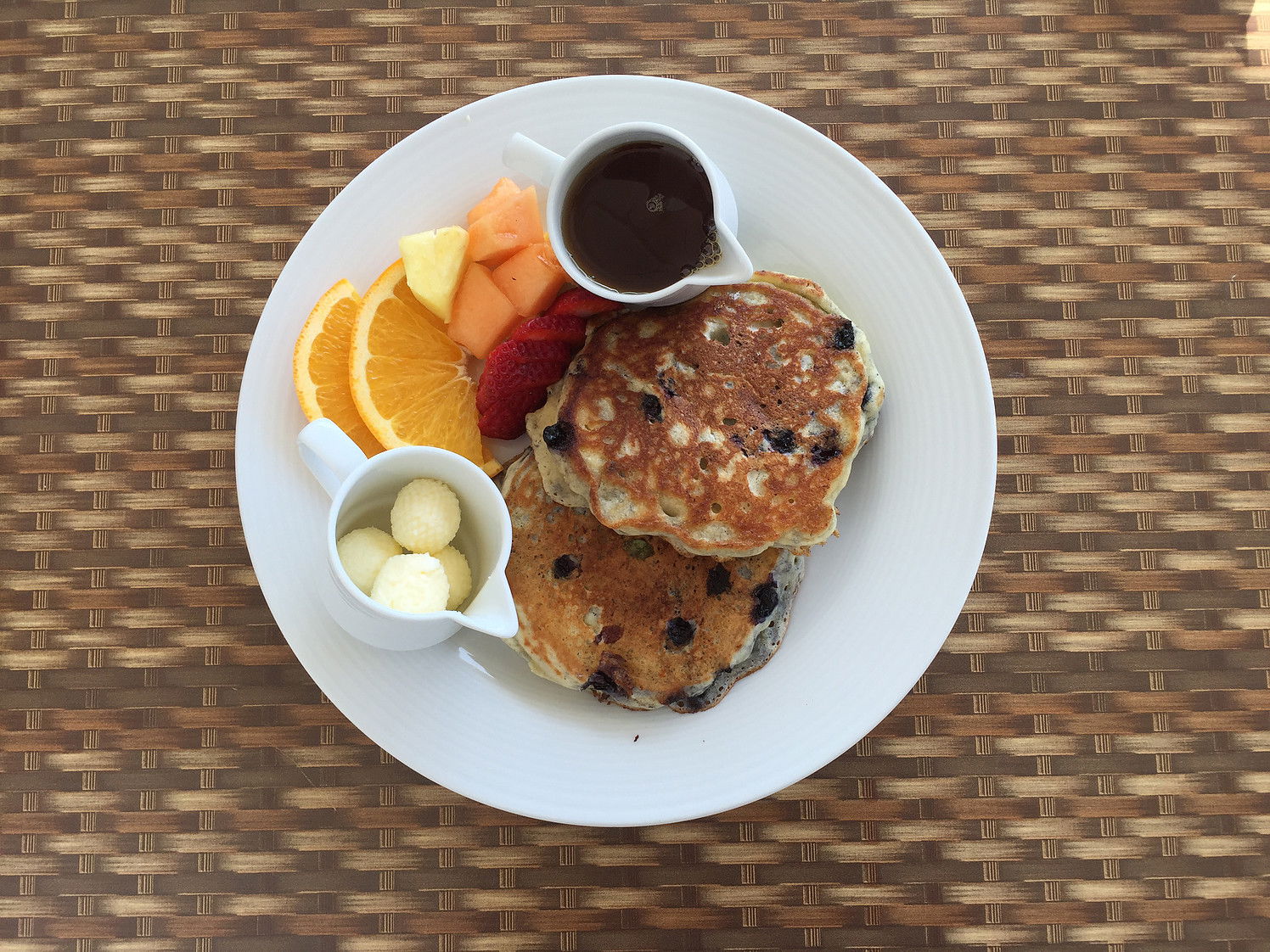 Viamede is surrounded by pristine Canadian wilderness allowing guests the ultimate forest-to-table experience.
Breakfast is included in your stay and the options are mouth-watering good. Their signature Big Breakfast is served buffet style in the main dining room. Classic bacon and eggs, pancakes and waffles to vegetarian options are available.
Lunch was served at the Boat House overlooking Stoney Lake ideal for watching the sunset for guests during dinner. I enjoyed the breaded lake perch, citrus chive aioli, and house cut fries.
Dinner can be enjoyed at either the Boat House or at Mount Julian. Established in 1874, Mount Julian is one of the original buildings at Viamede. Executive Chef Kevin McKenna prepares a unique culinary experience each week inspired by the ingredients available on the property at that time. Chef maintains an indoor greenhouse within Mount Julian.
Guests dining at Mount Julian can choose from a 5, 7 or 9 course-tasting menu and wine pairing. The resort staff hosts a pizza and movie night for kids in the main building while their parents enjoy the Mount Julian experience. As a parent, I can appreciate this as it is nice to enjoy dinner at your own pace.
PLAY | CHILL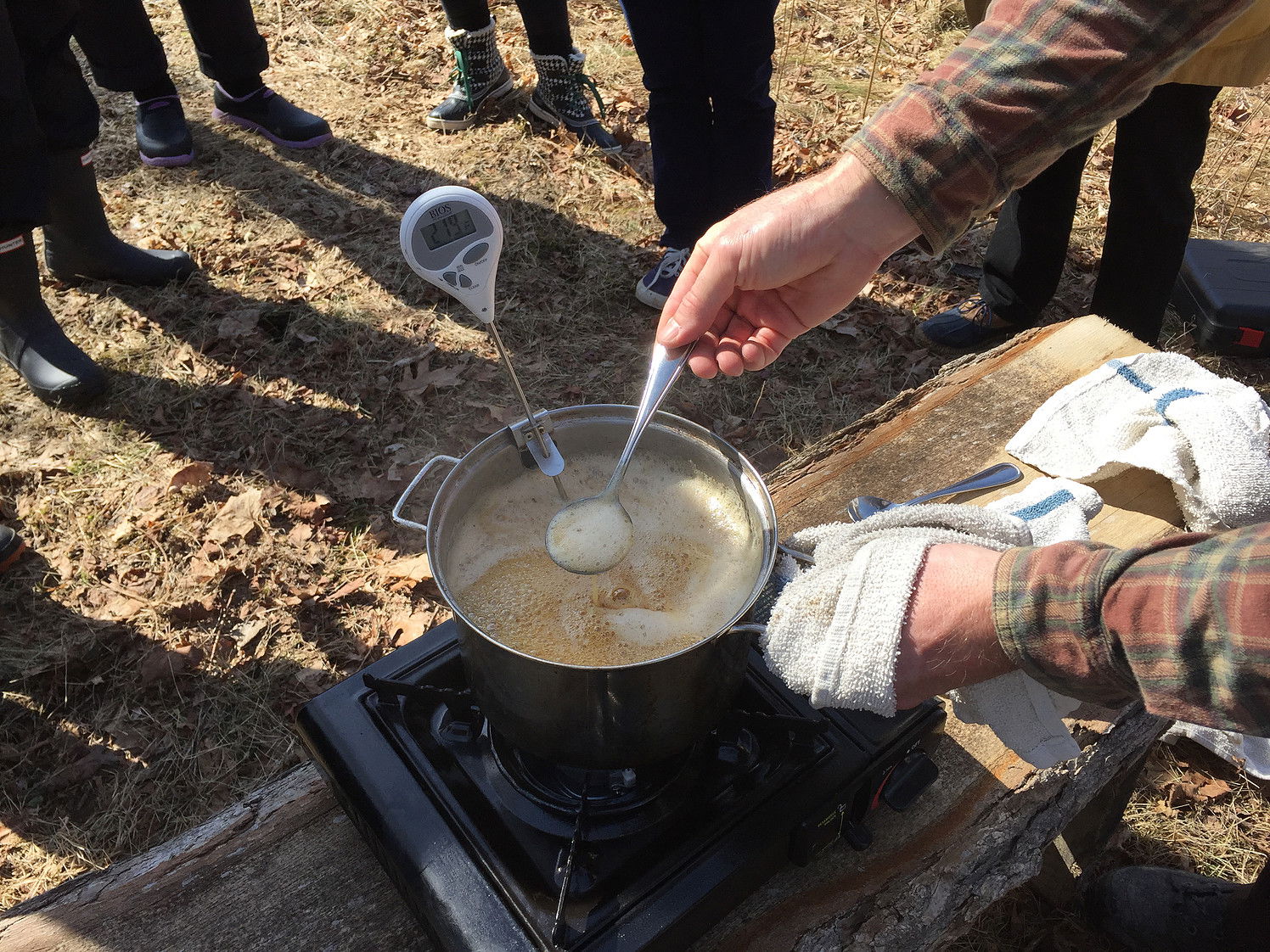 Depending on the season, there are plenty of options to relax and unwind at Viamede. There is a brand new sauna, pool and hot tub, canoes and paddle boards are available as part of your stay and free to use. It is all part of your stay. Guests can also partake in a low-key activity such as decorative frame making, a leisurely walk around the property. Remember, the resort has a number of hiking routes within the 165 acres. You may even find a Yeti! You can also borrow a movie from the library while relaxing by the fire in your room. I enjoyed watching the Devil Wears Prada and The Wedding Singer. There is no pressure to do anything while at Viamede. You're surrounded by nature, it's okay to sit back and relax.
Assistant Operations Manager Deanna Botton has a list of activities for you to enjoy. During my Weekend Jaunt, I participated in a few from a craft session (with Deanna), we sat around a large table that included paint, feathers, a glue gun, rocks, rope and more. The project at hand was to decorate a bare wooden picture frame. We also learned how to tap a tree and make maple syrup with Jarrod Craig, the Groundskeeper. He is also responsible for the organic farm and animal husbandry. Before dinner, we snuck in one last activity hosted by the Event and Restaurant Manager, Kryshelle Langford. Her bartending 101 class taught us how to make a coffee and hot chocolate infused with alcohol. A nice little kick!
STAY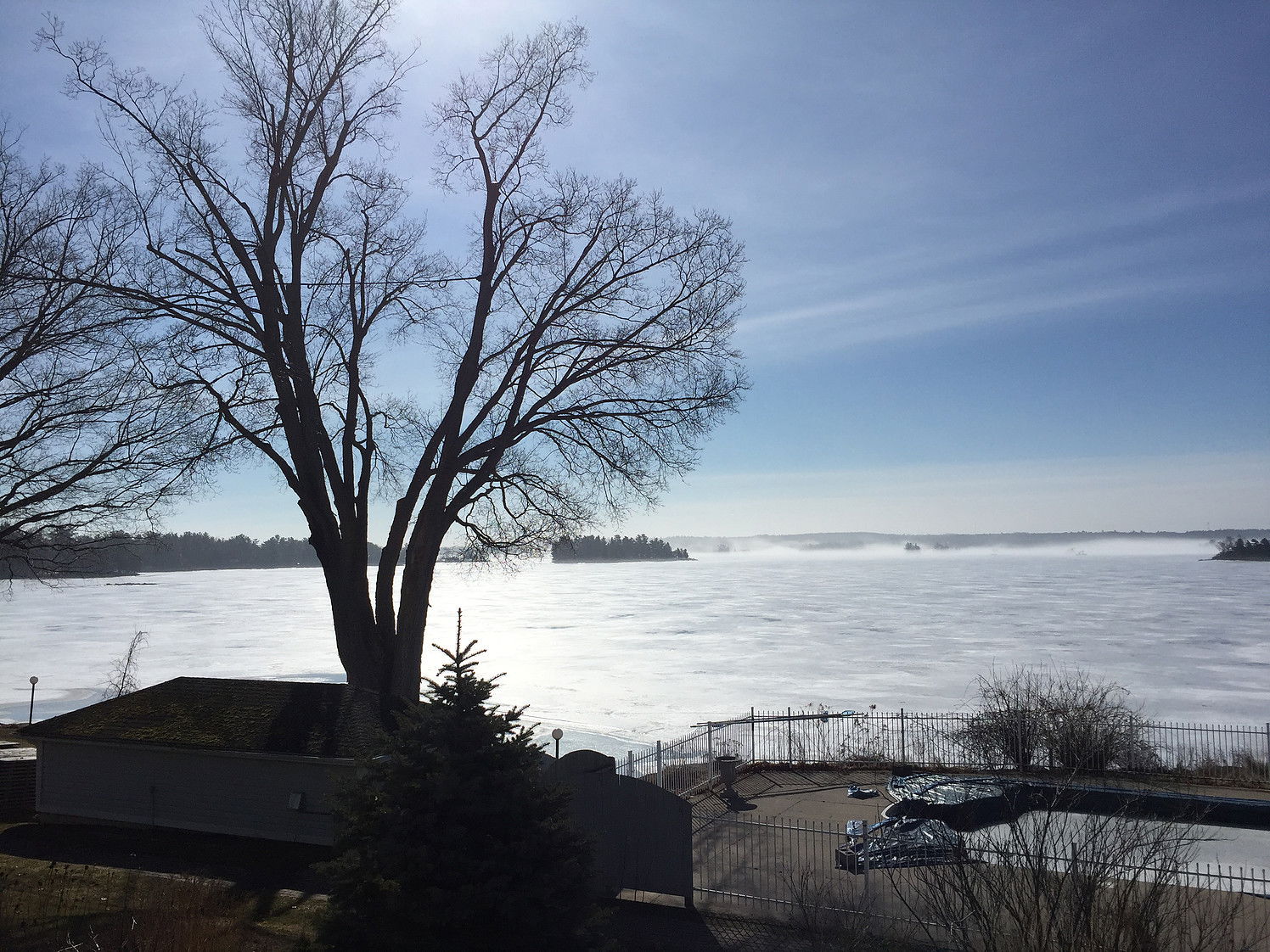 Viamede boasts a number of rooms and cottages. I stayed in a room a short walk away from the main building called within the Hilltop Lodge. The sound of silence is what came to mind when turning in for the night. I borrowed a movie from the library, lit a fire and cozied up in my comfy queen sized bed.
If you are traveling with a larger group, there are a number of cottages by the lake and close to Mount Julian. They come equipped with a full kitchen. While I was there, a group of six women checked in for a 'Girl's Weekend' and brought in bags filled with groceries. As mentioned, breakfast is complimentary so they prepared their own lunch and dinner.
You can rent either a studio, one, two or three bedroom cottage.
TIPS
Viamede is PET-FRIENDLY

Parking is FREE

The General Manager will take you on a guided hike or fishing trip.

Do you want extra pillows during your stay? You got it.

Visit their website to view extra value options (coupons for GM hike/fishing trip and extra pillows to be presented at check-in.
*My stay at Viamede was sponsored, however, I engaged in the activities that I signed up for on my own. I also made use of the new gym that includes free weights, treadmills, elliptical trainers, two smith machines, towels, and lockers.
Weekend Jaunt had an opportunity to visit The Canadian Canoe Museum. While you are in the Kawartha's we recommend that you visit the museum and the Petroglyphs.
Have a look at a video we produced regarding the new Canadian Canoe Museum.
LOCATION
Viamede Resort
595 Mount Julian-Viamede Road
Woodview, Ontario K0L 3E0
T: 705-654-3344
TF: 1-800-461-1946
E: [email protected]
Feature image courtesy of Billy Wilson via Flickr.
SaveSave
Latest posts by Helen Hatzis
(see all)