While most facilities and events are closed or cancelled, outdoor spaces in some parks remain accessible to the public via a virtual tour. The National Parks Service (NPS) has many virtual experiences of some of their greatest parks to help people escape (digitally) while in lockdown due to COVID-19. One of the exciting explorations to experience is its virtual tour to the Carlsbad Caverns in New Mexico.
Guided Virtual Tour with a Park Ranger
Sit back and take a virtual tour with a Carlsbad Caverns park ranger. From cave swallows during the day to Brazilian free-tailed bats at night, this virtual tour allows you to explore through the eyes of a bat. The park ranger will delve into the 'beauty and wonder above and below' the beautiful caverns. "High ancient sea ledges, deep rocky canyons, flowering cactus, and desert wildlife — treasures above the ground in the Chihuahuan Desert," NPS wrote about the park. "Hidden beneath the surface are more than 119 caves — formed when sulfuric acid dissolved limestone leaving behind caverns of all sizes." The Big Room, a cave structure larger than six football fields, making it the "largest single cave chamber in North America." [1]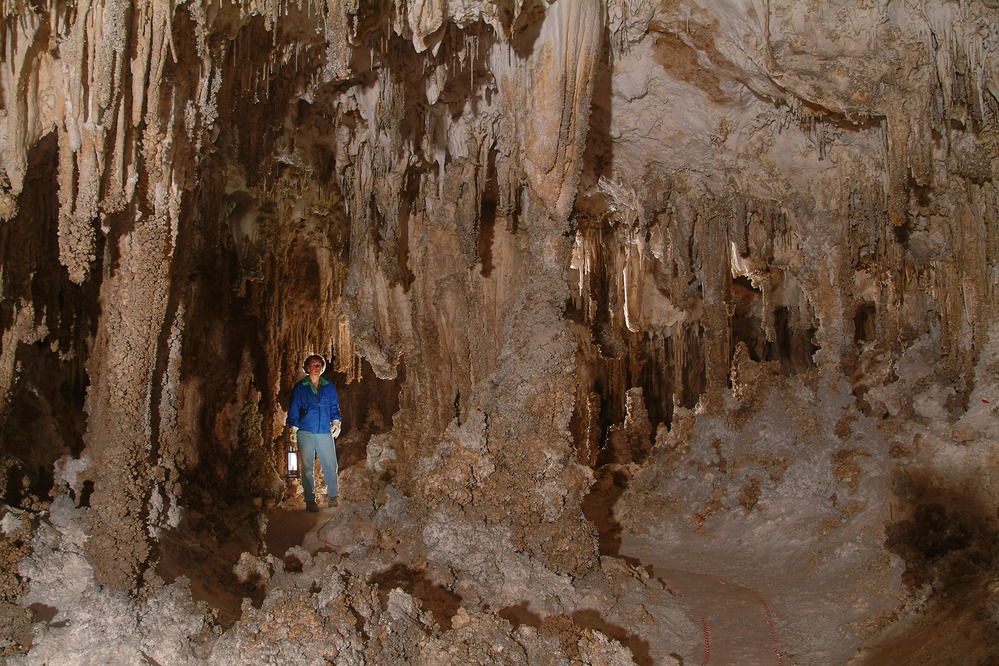 A Bit of History of Carlsbad Caverns in New Mexico
The park's cultural resources represent a long and varied continuum of human use starting in prehistoric times and illustrating many adaptations to the Chihuahuan Desert environment. Human activities, including prehistoric and historic American Indian occupations, European exploration and settlement, industrial exploitation, commercial and cavern accessibility development and tourism have left reminders of their presence, and have contributed to the rich and diverse history of the area. The park has two historic districts on the National Register of Historic Places—the Cavern Historic District and the Rattlesnake Springs Historic District. The park museum, including the park archives, contains approximately one million cultural resource artefacts that are being preserved and protected.

For history buffs who want to delve in, click here to read about "Carlsbad Cavern is one of over 300 limestone caves in a fossil reef laid down by an inland sea 250 to 280 million years ago. Twelve to fourteen thousand years ago, American Indians lived in the Guadalupe Mountains; some of their cooking ring sites and pictographs have been found within the present-day boundaries of the park." [2]
Ready for the Virtual Tour Carlsbad Caverns in New Mexico?
This guided virtual tour offers a feeling of actually being there. Are you ready to experience it for yourself?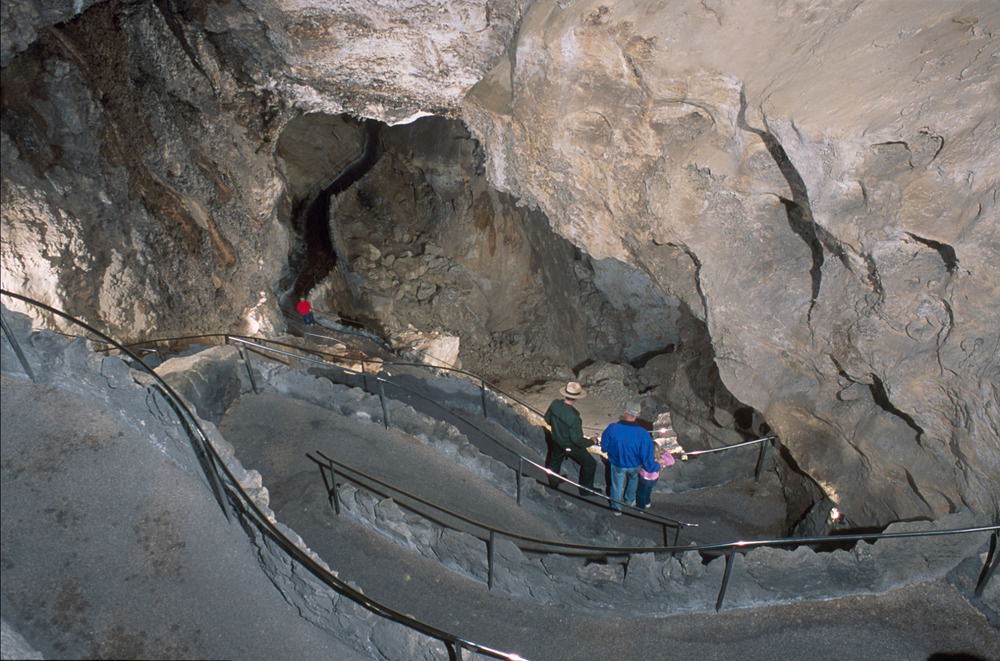 Little Trivia
Do you know what the official word is for cave exploration? It is spelunking. If you are up for more virtual tour's have a look here.
2019 Novel Coronavirus (COVID-19) Response
The National Park Service is modifying its operations on a park-by-park basis in accordance with the latest guidance from the Centers for Disease Control and Prevention (CDC) and state and local public health authorities. While most facilities and events are closed or cancelled, outdoor spaces in some parks remain accessible to the public. Before visiting, please check with individual parks regarding changes to park operations. If you choose to visit a national park, please ensure that you follow CDC and state and local guidelines to prevent the spread of infectious diseases and practice Leave No Trace principles. Updates about the NPS response, including safety information, are posted on www.nps.gov/coronavirus.
Latest posts by Helen Hatzis
(see all)