Indonesia is a tropical destination that will send you home with tan lines and a few extra pounds. After soaking in enough sun in Bali, fly to the urban sprawl of Jakarta and experience it like a true Jakartan.
1. Go to the Mall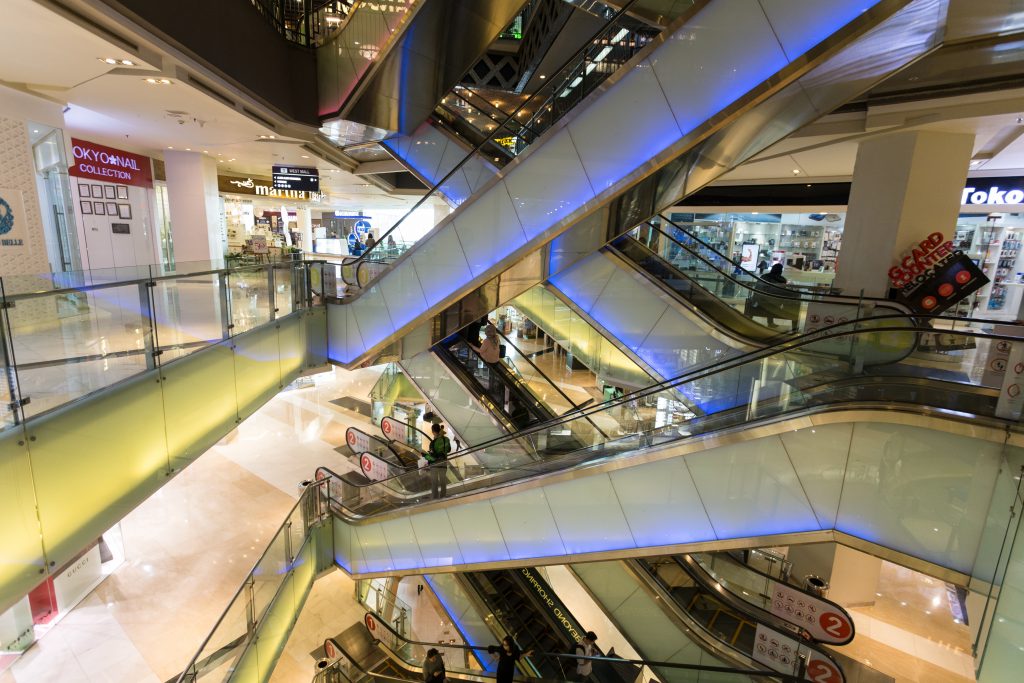 Going to the mall for Jakarta bred individuals is like going to the beach for surfers. The endless stretch of gigantic shopping malls take over the city and are a go-to spot for families, friends, and tourists. Grand Indonesia Shopping Town, located in Central Jakarta, is one of the city's most prominent malls. Its' shopping area of 130,000m2 and 8 floors will have you shopping till you drop. Grand Indonesia is known for its "dancing fountain feature" which operates every hour. If you find yourself in West Jakarta, visit Mall Taman Anggrek to see the largest LED screen in the world spread across the malls exterior. Another thing worth noting is the Festival Jakarta Great Sale (FJGS). It is an annual event that takes place in June where shopping malls stay open until midnight (hours depend on the mall) and give out massive sales.
2. Visit the National Monument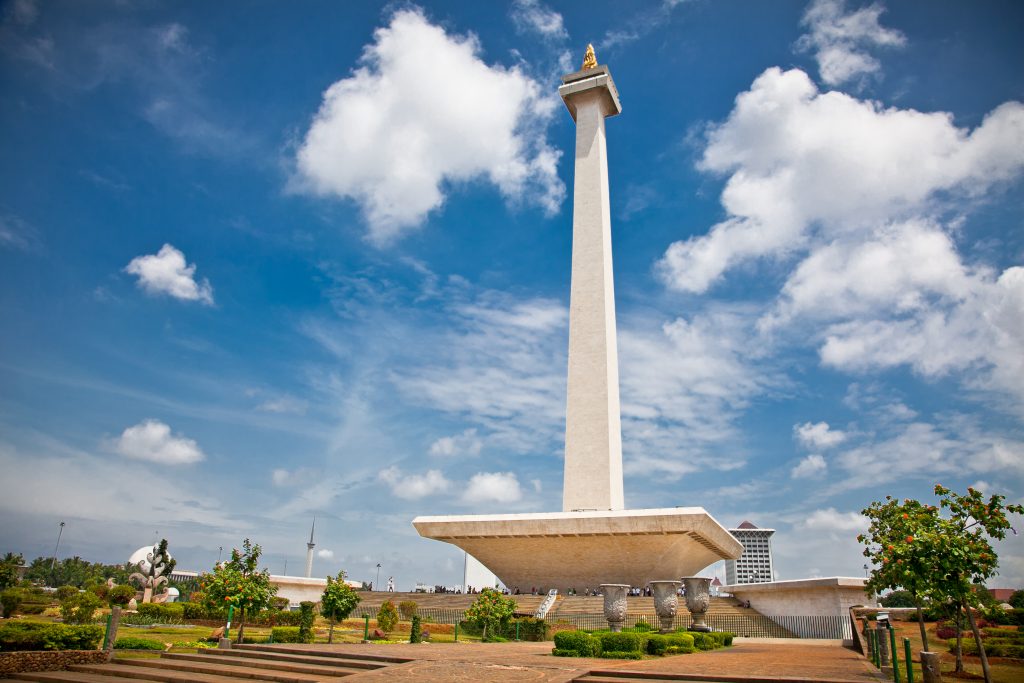 Also known as Monas, the 132-meter sky high national monument was built to commemorate Indonesia's independence. The monument is topped with a flame that is covered in gold foil to symbolize Indonesia's struggle for independence. The cup-like white marble structure includes The Indonesian National History Museum and The Hall of Independence, which holds information about Indonesia's history. After an educated stroll around the museums, travel 115 meters above the ground to reach the observation deck and get a view of Jakarta's skyline.
3. Explore Kota Tua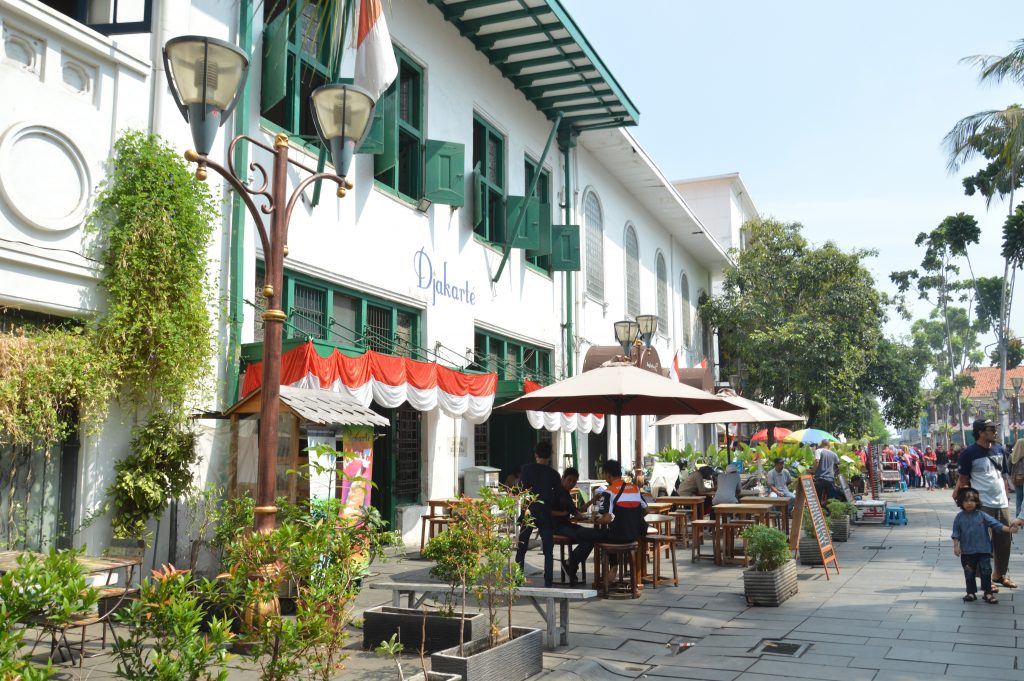 In the middle of Jakarta's heavy traffic and towering skyscrapers sits a quaint little historical area called Kota Tua – translated Old Town. What was once an elite inner walled city now remains as old buildings, antique cafes, and remnants of Jakarta's past housed neatly in the museums on site. Before you get your camera out to snap every corner of this historical playground, rent one of the colorful bicycles to explore Kota Tua on wheels or grab a bite to eat at Cafe Batavia.
4. Have a Late Night "Nasi Goreng Gila" Run
Ever find your stomach rumbling before you go to bed and no matter how hard you try to sleep your stomach just won't agree? Well, I have found a solution to that problem. "Nasi goreng gila" is translated as crazy fried rice and is a favorite among locals. The most famous place to get the dish is at Nasi Goreng Gila Gondrong, which is a food cart located in South Jakarta. The dish is composed of simple ingredients like sausages, sliced fish balls, and crackers but the spices add an extra kick to your taste buds.
5. Bargain at the Pasar (Traditional Market)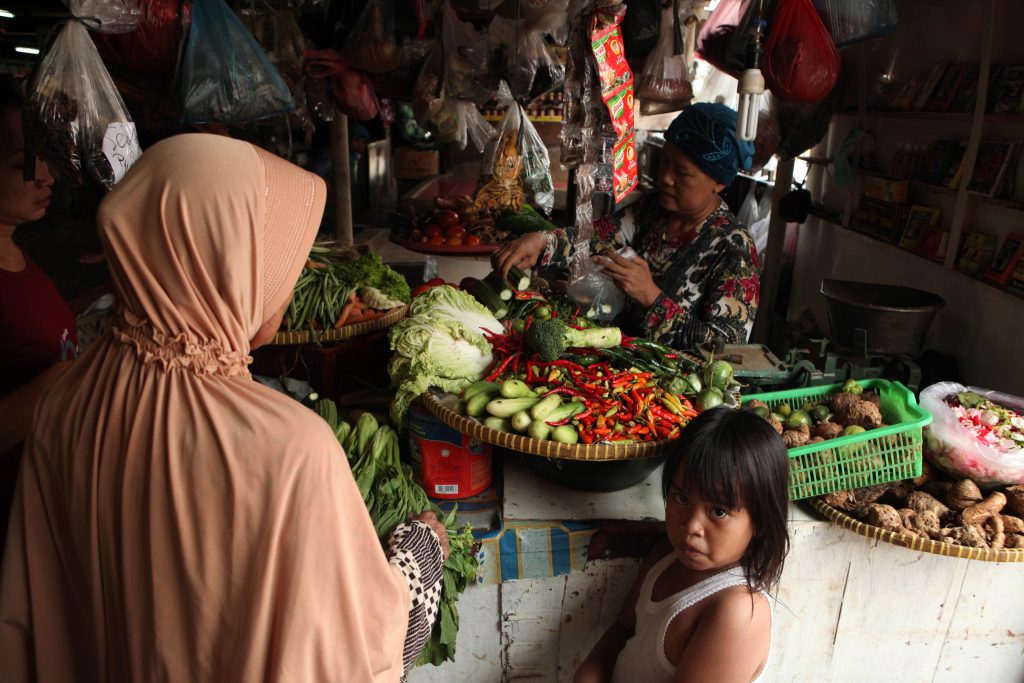 Middle and upper-class individuals shop in exquisite shopping malls with air-conditioned rooms, but some people do not have the same luxury. Hence, traditional markets range from selling fruits and vegetables to fabric and textiles to cater to these individuals. Tourists are rarely seen in the traditional markets because the places are rather dirty, crowded and tourists are often presented with steep prices. Therefore this is where bargaining comes in! A tip for bargaining is to know the regular price of items in shopping malls and expect it to be twice as cheap in markets. Some popular traditional markets are Pasar Baru, Blok M, and Senen.
6. Eat, Eat and Eat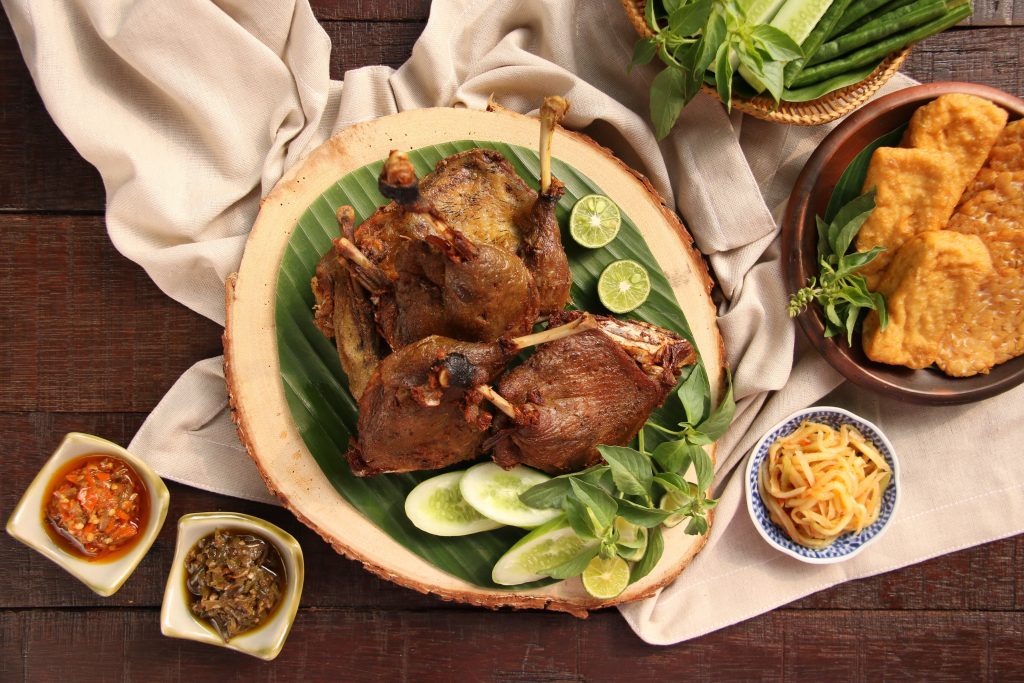 Jakarta is the mecca of delicious comfort food. So it's a no brainer to go on a culinary bonanza while you're here. Most Indonesian dishes are intricately made with more than a handful of various spices and take a long time to master. Because Indonesians take appetite and snacking very seriously, you are sure to find a food vendor on every street in Jakarta. Stuck in traffic? Purchase a handful of gorengan (fried fritters) on the road side. Rainy day outside? Eat a bowl of bakso (meatball soup) to warm your insides. Sweating bullets? Indulge in a cup of es teler (fruit cocktail). Jakarta provides food for any occasion. Read more on Jakarta street food here.
7. Watch a Movie at CGV Velvet Class Auditorium
If having LED malls and dancing fountains aren't enough, you can also screen a movie while lying down; complete with pillows and blankets in Jakarta. CGV Cinemas provide an array of viewing classes to choose from and one of them lets you screen the movie from the comfort of your own bed (sort of). The Velvet Class Auditorium accommodates viewers in comfy sofa beds at an astoundingly affordable price of Rp 220.000, roughly 3.50 USD. Also, note that these sofa beds accommodate up to two adults and two children so the prices are a bargain!
8. Take a Speedboat to a Nearby Island

The Thousand Islands region is only a couple hours away by boat from North Jakarta. Unlike Bali, most of the Thousand Islands are not populated with glamorous resorts and luxurious facilities. Instead, visitors can experience living in a local's home that is especially facilitated to visitors. Visitors can also buy packaged deals that include transport, food, and accommodation through various tourism websites. Some of the popular islands are Pulau Tidung, Pulau Bidadari, and Pulau Pramuka.
9. Chill at Pantai Indah Kapuk
If going to the mall isn't quite your scene, Pantai Indah Kapuk (PIK) is Jakarta's prestigious residential area. It also entertains a cluster of hip restaurants and cafes. Have a bowl of duck noodle soup at Fresh Market PIK for breakfast and stroll around the market to find various Indonesian delicacies. Grab lunch at Toby's Estate then dessert at Sumoboo. For dinner, PIK has an array of restaurants to choose from. Whether it's Korean barbecue at Seorae, seafood at The Holy Crab, sushi at Sushi Hiro or a snacking on skewers at Shaokao, PIK has you covered.
10. Enjoy Jakarta's Nightlife

I'm sure at this point you must have figured out that Jakartans favorite thing to do is chill. So book a table at SKYE Bar and Restaurant to enjoy a nice dinner over Jakarta's skyline. The twinkling lights as far as the eye can see will be a perfect backdrop for those Instagram pictures. If the night is still young, drive to Sudirman Central Business District (SCBD) where it's a business district in the day and turns to a nightlife extravagance at night. Some renowned bars are Lucy in the Sky, The Pallas, Potato Head Jakarta and Beer Garden.
SaveSave
Latest posts by Helen Hatzis
(see all)