Spiral Walkway in Denmark is an immersive experience for all visitors. There is a majestic spiral walkway located in a preserved forest in Denmark called the Treetop Experience. It is built by Copenhagen-based architecture office Effekt Architecture.
The cylinder shape was the starting point for the construction, maximizing the base and the top while minimizing the centre. The structure is a so-called hyperboloid form. The long vertical steel pipes aren't bent, but rotated 120 °, giving a curved expression, like an hourglass. This not only increases stability but also enhances the experience, as the tree tops come close to the narrow middle piece. Moving up, the view tower broadens and the landscape opens as the distance between the ramps increases. It all culminates at the top with a 360° view of the landscape. [1]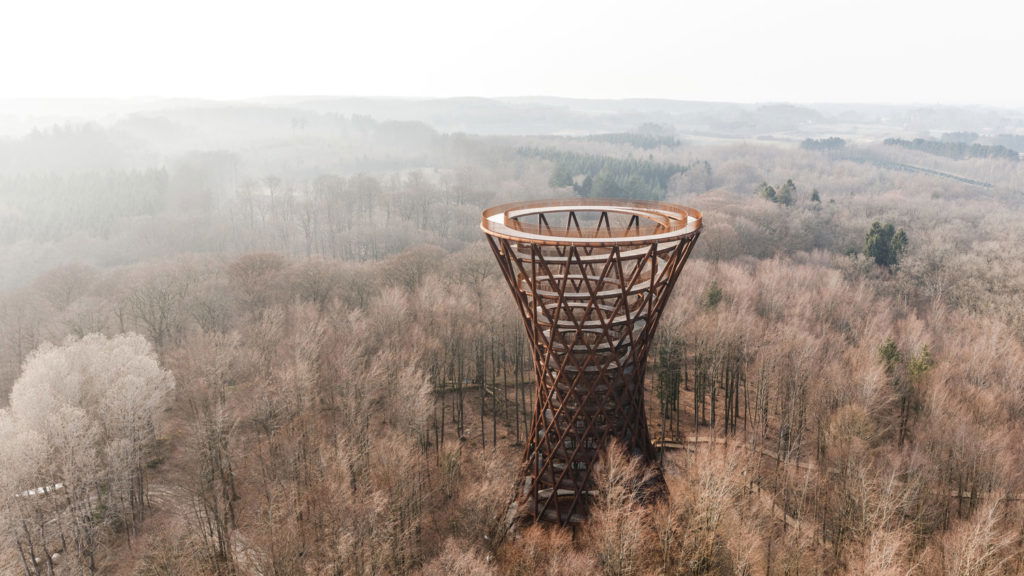 The 148-foot-high wooden observation tower overlooks the beautiful Gisselfeld Klosters Forest. It offers a spectacular birds-eye view of the treetops, hills, lakes, wetlands, meadows and streams. On a clear day, you can see 50 kilometres in any direction – as far as Copenhagen. It is split into two routes: the high route passes through the oldest part of the forest, while the low route and tower are in the younger areas.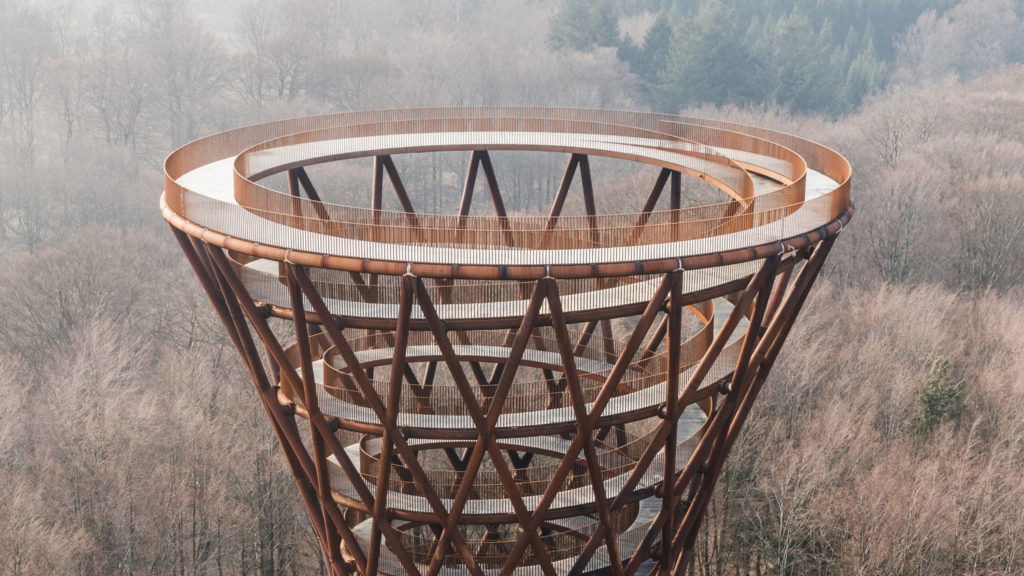 The forest tower has an elevated walkway with no steps. It is seamlessly connected to a 600-meter-long walkway which goes between the trees, providing a uniquely immersive experience for all visitors – making it accessible to everyone. It was built with minimal impact in mind, using weathered steel and local oak to blend seamlessly in with the environment flowing around the roots of the undisturbed trees.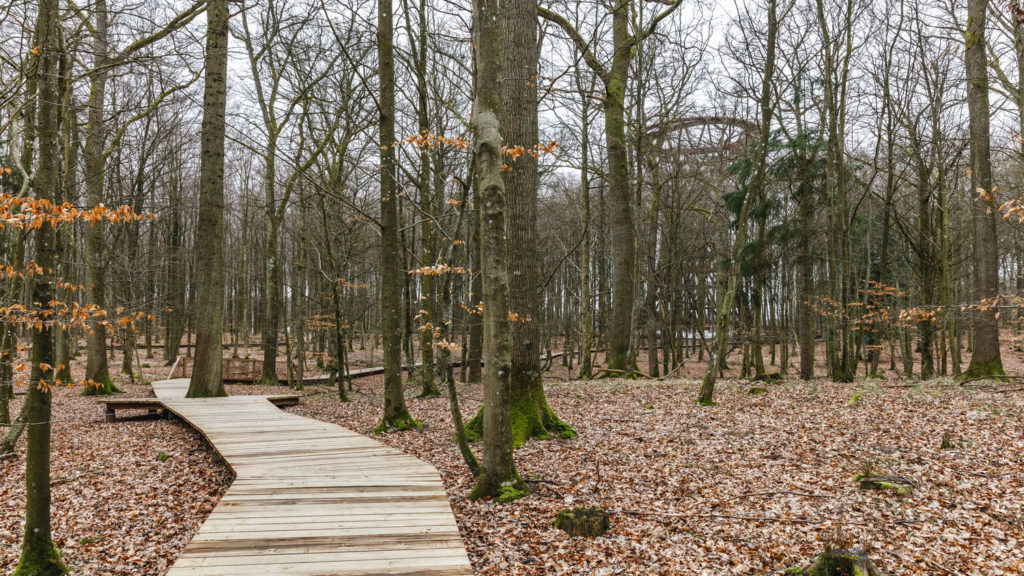 The Treetop Experience is a new addition to Camp Adventure which is an adventure sports facility that includes aerial zip lines and treetop climbing pathways that reach up to 25-meter-high.
Camp Adventure is located close to Zealand's highest point Kobanke and the terrain is generally hilly and varied between fields, contiguous forest areas and smaller villages. The landscape is characterized by the many manor houses located in the area, which have put their visible traces by both cultivating the fields, having forestry and being historical-cultural carriers. The Forest Tower thus enjoys a long cultural-historical development in both managing and communicating nature. [2]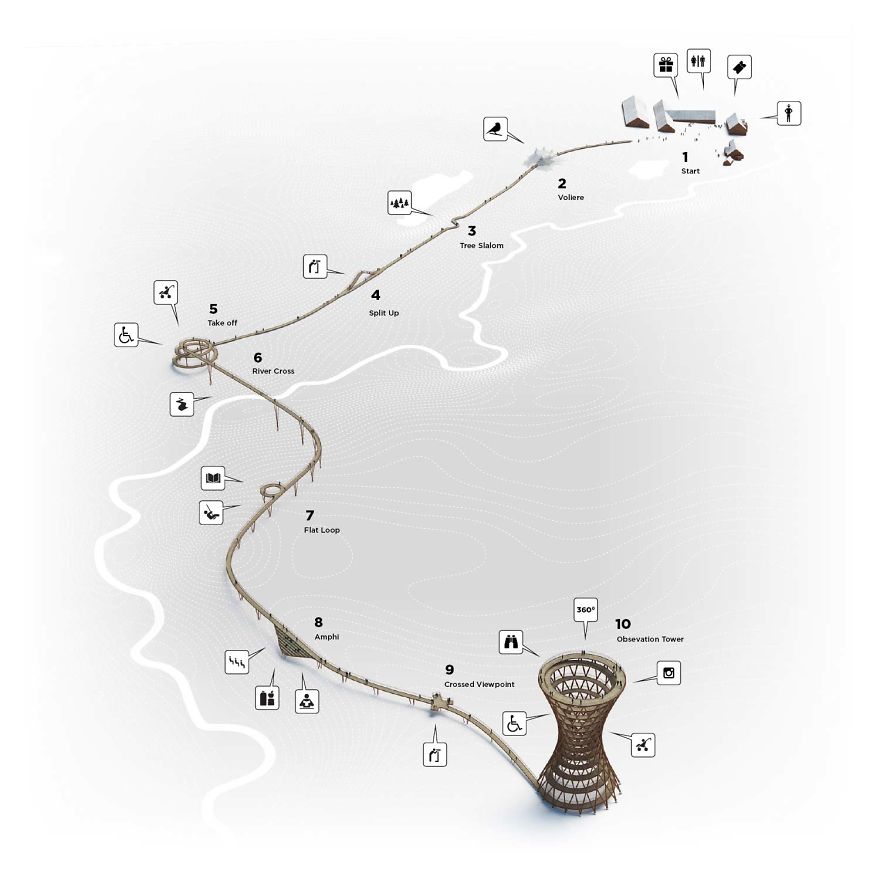 Tickets to the tower cost DKK125 (£14.50) and it is open from 10 am everyday.
Latest posts by Helen Hatzis
(see all)